How To Protect Yourself From Sexual Attack Or Rape
Thursday - November 9, 2017 9:27 am ,
Category : WTN SPECIAL
---
By Jaya Khare
It pains to write and tell women and young girls that because of their gender a danger will always loom large over them. They must take extra precautions to save themselves from Rape or Sexual Assaults.
Shameful for our society, but we as individuals have to take precautions to protect us from Rapists because no one else will be able to do so efficiently.
Prevention of sexual assault is not the sole responsibility of our governments and law enforcement agencies. The society should come forward particularly women and girls, and they should learn what they can do to protect themselves from sexual assault.

A few points given below may help to ensure the safety of women from such sexual attacks.
ALWAYS HAVE A COMPANION
If your office, college or coaching class has inept public safety or doesn't offer vehicles to take you safely to your home, having a companion while travelling can be the next best thing. Having a company of your neighbour of roommate (if you live in a hostel) who studies or work in the same place can be especially helpful at times as it ensures so no one is walking alone.
Here is a unique precaution to be taken. Walking home late by yourself along with a guy who offered you walking home or hostel back from evening classes or parties can seem pretty safe, but unfortunately, it is not the case every time. He can be harmless but don't take the risk unless you are very sure about him and mental state of mind.
This guy or male whom you trust can have some evil designs and studies say that 2/3 of sexual attacks are made by someone who is known to the victim. Call your parents, family members or close friends to pick you up.
LET PEOPLE KNOW ABOUT YOUR WHEREABOUTS
This is something which every young girl or woman should follow and make it a thumb rule. Do not leave your house or hostel without telling at least one person where you are going and who you are going to meet. If you're going for a date make sure you let somebody close to you know where you are going, with whom, and what time they can expect you back.
TRY NOT TO OR WATCH YOUR DRINK
Try not to drink while going to parties and if you have to do ensure that the drink which you are having is not left unattended by you. If you feel something is wrong to ditch the drink and get another. There are drugs called rape drugs which are becoming common and can be quickly dissolved into an unattended beverage leaving no visible trace or odour. So do not take this risk. This may sound right from a movie, but movies are made from what happens in the society. Is this not true?
LEARN ABOUT YOUR INSTITUTE AND NEW CITY WHERE YOU SHIFT FOR STUDIES
Before you join an institute and shift to a new city for studies, understand and learn whatever you can about your security. Be sure to educate yourself about resources there. Ensure you have plenty of family members and family friends before you shift to a city for studies. Find safe hostels and institutes to study.
ENSURE YOUR ONLINE LIFE IS SAFE AND PRIVATE
Nowadays Facebook, Instagram, Twitter, Whatsapp have become an integral part of life, but there is a danger of the self-disclosure of the identity and personal details they promote. It is incredibly dangerous to put your address and to share your current location. Never tag your location every time you post and use the privacy options. Privacy on the internet is one of the biggest things to keep you safe from the lurking psychopaths.

TRUST YOUR INSTINCT
Like animals always trust your instinct when safety from a sexual assault is an issue. Nature lets you know through various signs and symbols that something is not right. Try to read and understand these signs and trust your instinct.
STAY AWAY FROM DRUGS AND ALCOHOL
Recreational prescription and nonprescription drugs and alcohol if consumed make you vulnerable to sexual attacks. An American Study says that 90 percent sexual assault cases occurred on college campuses due to use of drugs and alcohol. So avoid them and avoid such friends who use them. Alcohol and drugs combined can incapacitate you even further. Under the influence of alcohol, drugs, or both a girl is unable to protect herself. The moment you realize you are under influence of drugs or alcohol rush home or safe place.

LEARN SELF DEFENSE
Learning a self-defence course is a great way to help keep yourself safe. A girl may never have to use these martial art moves in her lifetime but it always better to know how to protect oneself. They also give confidence boosting their self-morale. Also try to carry accessories that help in protecting from sexual assaults like pepper spray, etc. - Window To News
RELATED NEWS
November 15th, 2018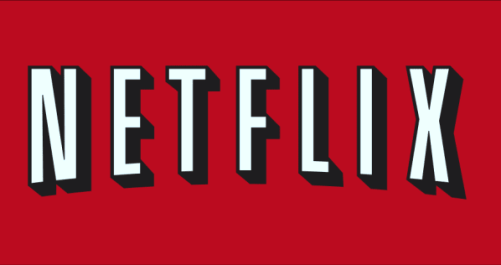 November 14th, 2018
November 14th, 2018