Kushiage Deep Fried Skewers
Thursday - December 7, 2017 11:18 am ,
Category : RECIPES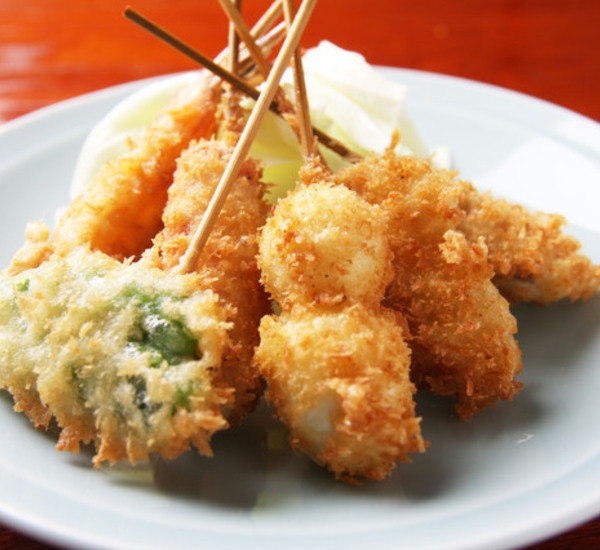 ---
Ingredient:

bamboo skewers
100g panko breadcrumbs
3 tbsp flour
1 egg – beaten
100ml water
vegetable oil for deep-frying

suggested skewer ingredients
4 chikuwa fishcake
4 slices of cheddar
400g pork or chicken fillet
8 tiger prawns
4 bacon slices
8 cocktail sausages
8 cherry tomatoes
100g asparagus

sauce
tonkatsu sauce
worcestershire sauce
ponzu

Method:
Begin by cutting your pork or chicken fillet into bite size pieces of no more than 1cm to ensure fast cooking. Spear a few pieces on each skewer after seasoning them with salt and pepper according to your tastes.

Grab another skewer and spear three or four tiger prawns according to their size onto it. Separately place a slice of cheddar on a chikuwa fishcake and roll them together as you would pigs-in-blankets before also putting them on another skewer.

For the next kushiage, alternately place one cocktail sausage and one cherry tomato on a skewer until you have two pieces of each. Roll up a few asparagus spears in a slice of bacon and spear it onto another skewer. Make sure the roll is quite tight.

Pat the ingredients dry with a piece of kitchen paper, place on a plate and keep in the fridge prior to cooking.

Now grab a heavy bottomed pan and fill it approximately 2/3 with oil before heating it to 160-170°C (you could use a deep fat fryer to regulate the temperature). A thick pan is best as it retains the temperature and an iron wok is even better. Check the oil is at the right temperature by dropping some breadcrumbs into the oil. If they sizzle then the oil is ready.

Before deep-frying, cover each kushiage with flour first, then a layer of raw egg and then panko breadcrumbs.

Place the skewers into the oil and cook for a minute or so until the batter turns golden. Don't cook too many pieces at one time as it will lower the oil's temperature.

Remove from the pan and place on a wire rack. Remove any excess oil by placing on kitchen paper and serve whilst piping hot, ready to dip into delicious Japanese sauces such as tonkatsu brown sauce and citrus soy ponzu sauce. You can serve your kushiage with a bowl of cooked rice.
RELATED NEWS
October 16th, 2018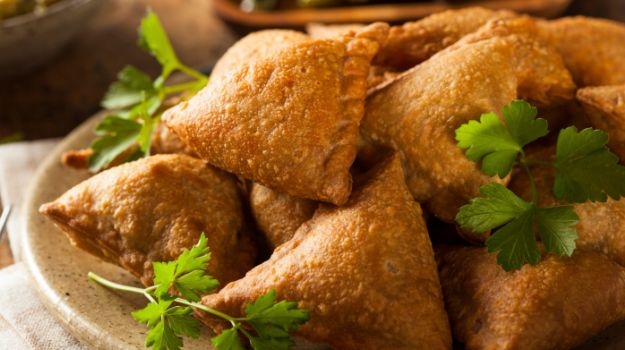 October 16th, 2018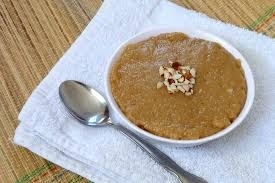 October 16th, 2018