Post Anushka Sharma and Virat Kohli's Wedding Vow Here's More that Nation Wants to Know Now!
Tuesday - December 12, 2017 12:20 pm ,
Category : WTN SPECIAL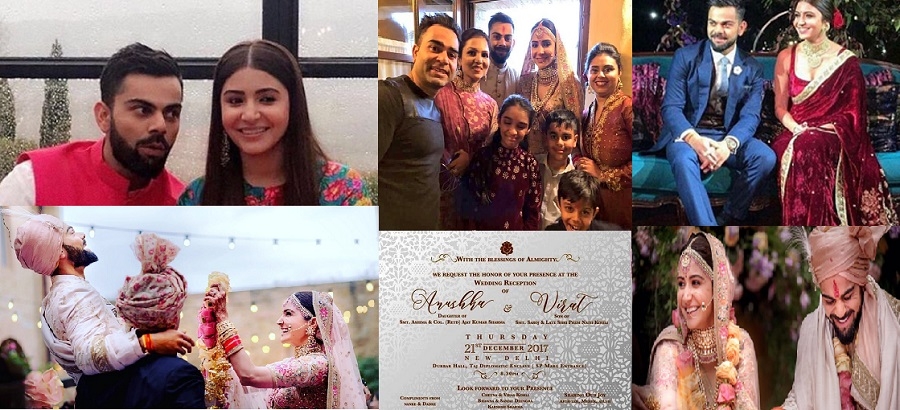 ---
By Jaya Khare
Virat Kohli-Anushka Sharma Got wed-locked yesterday in an intimated wedding evolve upin traditions in Milan, Italy. What Nation wants to know now is their after plans and much more. Details from the one of the Biggest Celebrity Couple Wedding of the year2017, is here for all the "Virashka" fans.
The news that spiked as a rumour and finally turned in to the truth, the lovebird's mystery around the wedding finally unveiled. Bollywood babe Anushka Sharma and Indian cricket team captain and skipper Virat Kohli got wed-locked.The high profile wedding in a very intimate fashion, the ceremony happened at Borgo Finocchieto in Tuscany, Italy yesterday.





Anushka Sharma, unlike any other girl who got the man of her dream, first popped up to share her wedding picture over the SM. To the picture of life the actess captioned, "Today we have promised each other to be bound in love forever. We are truly blessed to share the news with you. This beautiful day will be made more special with the love and support of our family of fans & well wishers. Thank you for being such an important part of our journey."
The couple announced there wedding as they shared two pictures from their big day. Later internet was flooded with the images and video of the ceremony, which turned out to be the internet fiasco, and crazy affair. "Virashka's" fan world went all head over heels to share the pics and posts.




A leading tabloid report the couple has sold the rights for the inside pictures from the ceremony, as well as those from pre-wedding traditions, to a prominent American fashion magazine — the name of which has been not yet revealed and has been by contract kept classified.






Though much of a fast track wedding, Virashkas were committed to marking there Bigday a wholly traditional and ceremonial purpose the duo hosted a Mehendi and Sangeet at the Luxe Villa on a Sunday Evening. The couple has decided that the proceeds from the sale of these exclusive pictures will go to charity.






As for Mehendi, Anushka Sharma wanted a boho look full of bright colours. Hot pink is her favourite, so the official designers Sabyasachi house in fuchsia pink and Indian orange created a printed lehenga. A complete hand-printed by Calcutta block printers and hand-embroidered with all gotta and marori workaround. The Sabya's artists from the art foundation executed a beautiful sixties pattern pop print a skill screen printed and hand-woven Indian silk. The accessories actress opted were also form the Sabyasachi Heritage Jewelry collection. A stunning pair of jhumkas crafted in 22k gold with Iranian turquoise, tourmalines, uncut diamonds and Japanese cultured pearls. Custom juttis in handwoven brocade and zardosi completed the look.






The groom Skipper Virat opted for a khaddar kurta churidaar with classic fuchsia pink textured silk Nehru jacket signature by Sabyasachi detailed with the Sabyasachi House blazer buttons. A custom tan leather jutti with a zardosi crest was created for the ensemble.






The wedding was a floral-themed in a very intimate affair, one with only the couple's families and a few friends in attendance. The ceremony was performed in a complete Hindu routine by five priests who were flown down from Rishikesh.





For the wedding, the Sabyasachi groom Virat opted for silk sherwani hand-embroidered in a vintage Benarasi pattern all in Ivory raw and signature House buttons with an old Rose silk Kota safa.


Anushka, the Sabyasachi Bride, opted for a pale pink lehenga with light classic embroidery in excellent English colours embellished with silver-gold metal thread, gems and beads. Bridal jewellery handcrafted with syndicate uncut diamonds, pale pink spinel and baroque Japanese cultured pearls by the Sabyasachi Heritage Jewelry collection.





Post wedding its reported the couple is destined to Sri Lanka to spend a quality time in between their busy schedules. The Band Baja Barat actress in a very Band Baja Barat style has planned to host the wedding reception in Mumbai on 26th December. Virat to host the Delhi Gala which is slated for 21st December. Its also been informed that the couple will shift to their Worli abode, a SkyVilla hat the man bought in October last year.





Virat Kohli is a pet lover and how he can miss the adorable pooches? The Delhi reception invite play host is Kohli's pets Nanke and Dadke extending their compliments. - Window To News
RELATED NEWS
October 19th, 2018

October 18th, 2018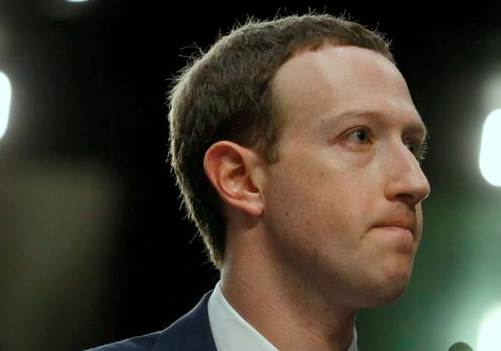 October 18th, 2018