Astrokomrade AKA Randy Bresnik is back to earth as he landed safe, his parachutes landed in Kazakhstan.
Thursday - December 14, 2017 4:15 pm ,
Category : WTN SPECIAL
---
By Jaya Khare
After spending almost half of the year in the International Space Station for NASA, Astro Komrade AKA Randy Bresnik is coming back to earth safe. Astro Komrade, who was on the ISS against assignment from NASA and undertook countless scientific and medical experiments, maintenance and spacewalk activities, cargo and many another day to day operations come back to earth safe.
The Astro in his message to earth while bidding good-bye from the space station mentioned thanks to all his team member on earth. The Astronaut also uploaded a video which shows the flight path they are now taking over the Earth; the Astro said, " as we burn our deorbit engine, enter the atmosphere and end up under parachutes for a landing in Kazakhstan. We served the International Space Station well on Expedition 53, but now it is time to come home. Back to our planet where everyone we know and love is waiting for us."
Astronaut - Astro komrade
is a Marine Fighter Pilot, Test Pilot at NASA. On July 28th, the mission was launched to ISS outpost orbiting the Earth. After countless scientific & medical experiments, maintenance & spacewalk activities, cargo and yes, even housekeeping operations, it's time to return. Thank you to all across the globe working to ensure the success of @iss Randy Bresnik said.
The Astor in his see off message said: " I can only hope that through the eyes of this spaceman, you have felt a part of the journey." Indeed true, the Astro form space kept sending and sharing the mystical views and pictures which are not possible for an ordinary man to witness.If you have missed, check it now -Window To News
Hooray! @AstroKomrade excitedly exits the Soyuz capsule and celebrates his return to Earth after 139 days in space. Watch: https://t.co/ZuxLDtzW9c pic.twitter.com/vPia9LysmB

— NASA (@NASA) December 14, 2017
Parachutes have been deployed to help safely bring the crew back to Earth for a scheduled 3:38am ET landing. Watch live now: https://t.co/ZuxLDtzW9c Have questions? Use #askNASA pic.twitter.com/gzEv8F4Tl9

— NASA (@NASA) December 14, 2017
On July 28 we launched to this outpost orbiting the Earth. After countless scientific & medical experiments, maintenance & spacewalk activities, cargo & housekeeping operations, it's time to return. Thank you to all across the globe working to ensure the success of @Space_Station pic.twitter.com/RxfSAgx0xi

— Randy Bresnik (@AstroKomrade) December 13, 2017
Goodnight @Space_Station………………….Goodbye @Space_Station pic.twitter.com/Z8PyLwtR36

— Randy Bresnik (@AstroKomrade) December 14, 2017
Hooray! @AstroKomrade excitedly exits the Soyuz capsule and celebrates his return to Earth after 139 days in space. Watch: https://t.co/ZuxLDtzW9c pic.twitter.com/vPia9LysmB

— NASA (@NASA) December 14, 2017
RELATED NEWS
October 19th, 2018

October 18th, 2018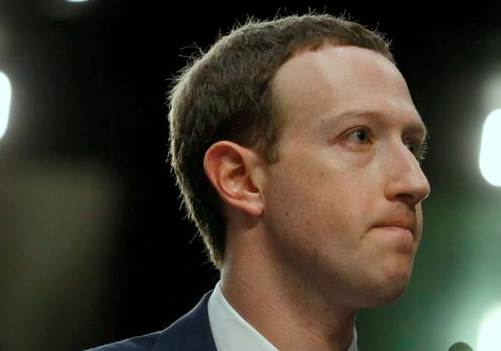 October 18th, 2018