New India formation only through women empowerment- Vice-President Naidu
Monday - December 18, 2017 1:50 am ,
Category : BHOPAL
---
Lauding MP, Vice President said State has made history in women empowerment
Government to take Women SHG Federation bank loan guarantee
Women power emerged in the form of Women self-help-groups- CM Chouhan
CM makes announcements for self-help-groups

Bhopal: Vice-President M. Venkaiah Naidu said that formation of new India is possible only with women empowerment. He said that all states should support the law to give reservation to women in Parliament and Vidhan Sabhas. He said that strong will power for implementation is essential along with law for women empowerment.

Naidu was addressing the State Level-Training Co-Conference of Women Self-Help Groups at local Jamboori Maidan.

Terming the event as historic, amazing and extraordinary, Naidu praised Chief Minister Shivraj Singh Chouhan for promoting women self-help-groups. He said that this is a superb conference. Chief Minister is superb and a strong committment for women empowerment has been taken. He congratulated the state government for the initiative of connecting 23 lakh families of women self-help groups.

Naidu said that woman is no longer helpless and daughters are a a boon not a burden. They are fulfilling their responsibilities in different areas.The country's Defence Minister is Smt. Sitaraman. Smt. Sushma Swaraj is the Foreign Minister and Smt. Sumitra Taiji is the Speaker in Parliament. He said that women have made unequaled contribution in the freedom struggle.

The Vice-President said that women empowerment has brought about a wave of change in the society. There is need to change our outlook. Madhya Pradesh has created history in the field of women empowerment. He said that the initiative of Chief Minister Chouhan in making bank loans available to self-help- groups is laudable.

Naidu said that in India, honour and dignity is affiliated with women. Due to this, the Earth is known as Bharat Mata here. A major change will result in the society by giving 50 percent reservation to women in local bodies and in government jobs. He said that if women are given opportunity to move ahead, they can bring about a major change in society and protect their own rights. If women are allowed to move ahead in their families, it will result in prosperity of the entire family.

The Vice-President said that the self-help group movement was confined only to South India but now it has caught up in Madhya Pradesh also. Stressing on the need to push Beti Padhao, Beti Bachao campaign, he said that every individul has some or the other talent. Hence, talents must be fully utilised. They should be given adequate training and opportunities to move ahead. He praised CM Chouhan for his efforts in this direction. He stressed that Prime Minister Narendra Modi's mool mantra of Reform, Perform and Transform should be implemented.
CM Chouhan makes several announcements
Chief Minister Shivraj Singh Chouhan said that the federation of women self-help groups will be entrusted the responsibility of running the factory of take home ration manufacturing. Markets will be established in big cities for the sale of their products.Their products will be displayed and sold in rented shops in malls in the cities. Government will take the guarantee of bank loans up to Rs 5 crore to be provided to women self-help-group federation. He said that government will repay 3 percent interest payable on the loan taken by other self-help groups formed under State Livelihood Mission. Stamp duty will however not be applicable for them.

CM Chouhan said that financially strong women will play a prominent role in formation of New Madhya Pradesh and New India. He said that new awareness of women power has emerged through women self-help groups in Madhya Pradesh. Women have taken the reins in their hands in rural Madhya Pradesh. He said women should be accorded respect and honour. He gave information about the background of Mukhya Manrti Kanya Vivah Yojana and Ladli Lakshmi Yojana in the honour of women. He said that when women were given opportunities, they are running the local administration skillfully. In government jobs also, women are being given 33 percent reservation. They have been given 50 percent reservation in recruitment of teachers. He congratulated the Women and Child Development and Rural Panchayat Department for empowering women self-help-groups financially.

CM brands products of self-help-groups

Terming the products of women self-help groups under State Livelihood Mission as being better than products of branded companies, the Chief Minister said that he too will begin using these products. Talking about herbal soaps, kutki rice, incense sticks, roasted flaxseeds, jaggery and groundnut chikki, garlands, turmeric powder and other products, he said that he himself will brand these products. Government will purchase these products to promote it. Technical advisors and experts will be connected to the self-help-groups for assistance and guidance.

On the efforts being taken for the poor families the Chief Minister said that no poor person will remain without a house. He will have a piece of land to live in. Multi-storeyed flats are being constructed in cities. Assistance will be provided to construct concrete houses through Prime Minister's Housing Scheme for which a campaign will be launched.

Chouhan said that children are being given free text books and they will also be given school uniforms. Women self-help-groups will be given the work of stitching the uniforms. Government will bear the expenses of higher education of outstanding students of Class 12th. Rural women are being given gas connections under Ujjwala Yojana. Slippers and water bottles will be given to women collecting mahua, tendu leaves and other forest produce under Charan Paduka Yojana. They will be given full remuneration for collection of forest produce.

Mahila Shakti-Sangam in every district

Chief Minister said that self-help-groups will generate social awareness apart from financially uplifting themselves. This will include works like drug-de-addiction, stopping child marriages, Beti Bachao, Beti Padhao campaign etc. The Chief Minister said that law has been made to award death penalty to rapists. He said that a mahila shakti-sangam will be organised in every district. Through this the work of social awareness and economic welfare will also be taken up.

In his welcome speech Panchayat and Rural Development Minister Gopal Bhargav told that bank loans will be made available to women self-help-groups. About one lakh 50 thousand families are connected to it and work plan will be made to add 5 lakh more families next year.

The Vice-President reviewed the exhibition of products of self-help groups. Members of women self-help groups shared their experiences on the occasion. Expressing their thoughts Smt. Dana Jatav of Shivpuri, Smt. Shashi Masram of Mandla and Smt. Vimla Nagdev of Meherbani, Dindori told how by joining self-help groups they have helped their families flourish.

Former Chief Minister Babulal Gaur, Minister of State for Tribal Welfare and Narmada Valley Development Lal Singh Arya, Minister of State for Cooperatives Vishwas Sarang, Minister of State for Culture, Tourism Surendra Patwa, MP Alok Sanjar, BJP State President Nandkumar Singh Chouhan, Bhopal Mayor Alok Sharma, MLA Surendranath Singh, Vishnu Khatri and members of self-help groups in a large number were present on the occasion. Women and Child Development Minister Smt. Archana Chitnis proposed the vote of thanks.

CM's announcements

• No stamp duty for self help groups on taking loan

• Arrangements will be made in big cities for sale of commodities made by self help groups.

• Buildings will be made available as per need for imparting training at district, block, panchayat levels. Where needed buildings will be taken on rent and given to groups.

• Work of stitching school uniforms of government schools will be given to these self help groups.

• Work of manufacturing and supply of quality food items for children and mothers in anganwadis will be also given to women self help groups federation in a phase-wise manner.

• Government will give the guarantee for bank loans up to Rs 5 crore given to eligible group federations.

• Women self help groups will be given 3 percent additional interest grant for loan up to Rs 3 lakhs.

• Arrangement as per need will be made for grain storage at sankul level to each self help group federation.

• Organic pesticides, fertilisers, organic culture manufactured by self help groups will be purchased by government and given to farmers.

• Responsibility of running soil examination workshop at block level will be given to self help groups and their federation.

• Self help groups will be given responsibility of recovery of electricity bill in rural areas for which they will be given Rs 6,000 as honorarium. They will be given incentive at the rate of 15 percent on recovery of more than average revenue.-Windowtonews
RELATED NEWS

January 24th, 2019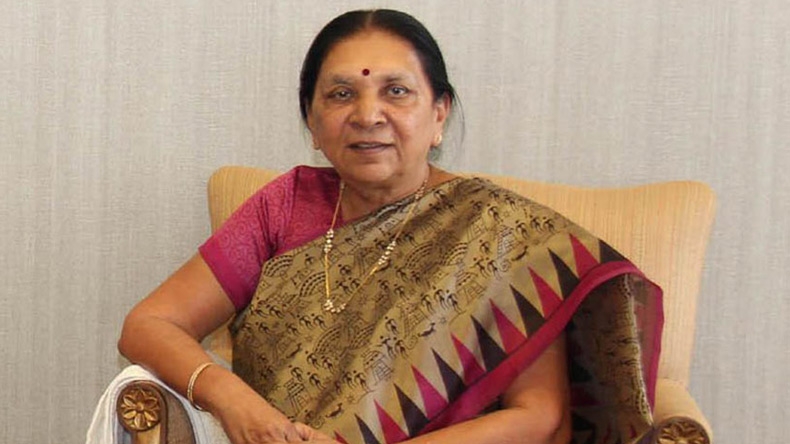 January 24th, 2019
January 23rd, 2019