Pride of India and The Global Actress Priyanka Chopra to Deliver the Penguin Annual Lecture for Penguin Random House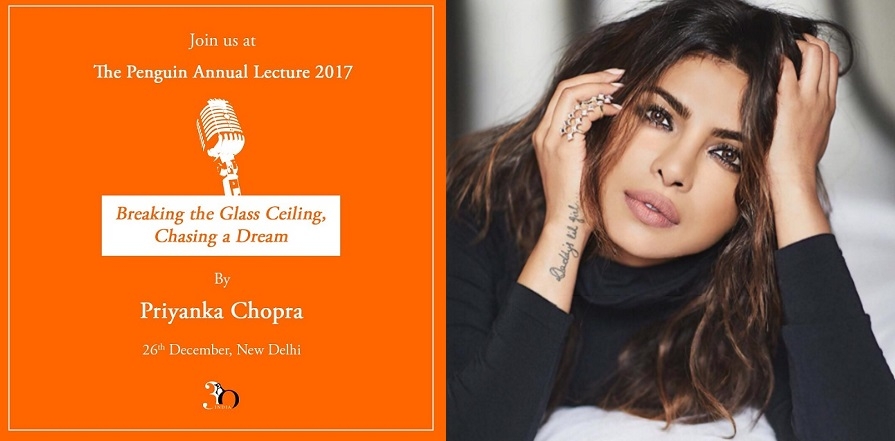 ---
By Jaya Khare
The 2017 Penguin Annual Lecture to be delivered in New Delhi on 26 December will be done by none other than the global actress Priyanks Chopra. One of the most iconic and famous Indians in the world today, global entertainment personality, game changer and UNICEF ambassador Priyanka Chopra will deliver the lecture announced the world leader in the house of publication, Penguin publishers.
In a statement the leading international publication house,"penguin publishers", with is Indian division- Penguin Random House India announced ", that One of the prominent superstars of the Indian film industry, Ms Chopra has a meteoric rise on the global stage with her hit TV show Quantico. She won the People's Choice Award for two consecutive years and is also named in the list of "The Time magazine's '100 most influential people in the world'". In the harper magazine as the 58 women game changers of the modern era. She is also on LinkedIn's power profile list for 2017. Marie Claire power Lady, the actress also received Inspired by Harmony Foundation's initiative Compassion Beyond Borders, Mother Teresa Memorial Award as for she puts forth a challenge to children from one part of the world to reach out in support to refugee children. The award was received by her Mother Ms Madhu Chopra in her absence. The Honour and award list of Ms Chopra is extensively rich.

Young Indian Icon, Priyanka Chopra is a trendsetter and has a consistent fan base over Instagram and many other social media platforms. Her wit, intelligence, charisma, charm and passion are motivation for the gen-next. Now more often called as global actress Ms Chopra is much admired and loved entertainer by the Indians and also by people around the world, recognised as a global Indian.

One of the most prestigious and eagerly awaited cultural events on the calendar, the Penguin Annual Lecture, hosted by Penguin Random House India, was started in 2007 as an initiative to bring leading writers, artists, thinkers and key personalities from India and across the world in direct contact with audiences and admirers in India. The first such event to be organized by a publishing house in India, the Penguin Annual Lecture is immensely popular with readers, book lovers, and the youth in particular.
We're delighted to announce that the Penguin Annual Lecture 2017 will be delivered by @priyankachopra.https://t.co/D3e82CZ1PJ

— Penguin India (@PenguinIndia) December 14, 2017
This year's event will be the eleventh edition of the Penguin Annual Lecture over the past decade. Priyanka Chopra's name will fall on the list of the great line of speakers. The rounded speakers from Random house are, His Holiness the Dalai Lama, Dr APJ Abdul Kalam, Professor Amartya Sen, Thomas Friedman, Amitabh Bachchan, Ramachandra Guha, and beloved authors from both India and abroad like Dan Brown, Jeff Kinney and Ruskin Bond. Through the Penguin Annual Lecture, Penguin Random House India aims to spread the thrill of fresh ideas to a new generation of readers, thinkers and future achievers tell the statement.Penguin Publisher Random house India has given numerous best sellers, like an Unsuitable Boy, by Karan Johar, the Ministry of Utmost Happiness by Arundhati Roy. Inner Engineering by Sadhguru. Top trending today, Mrs Funnybones by Twinkle Khanna and much more. - Window To News


Also Read;
RELATED NEWS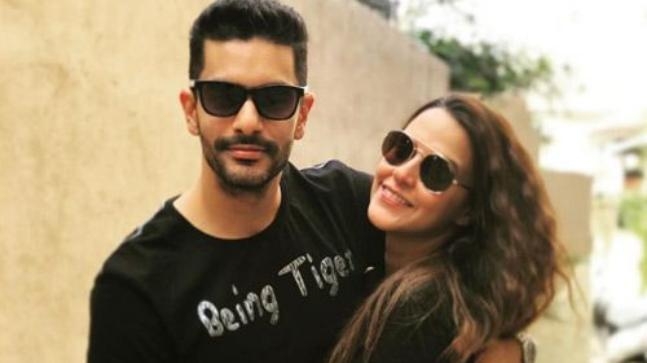 November 19th, 2018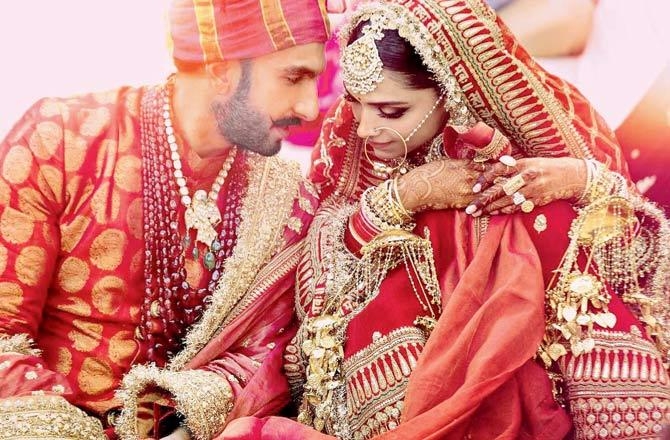 November 18th, 2018
November 18th, 2018