Orange-Flavored Wine Sangria
Sunday - February 17, 2019 11:24 am ,
Category : DRINKS
---
Ingredient:
1 medium orange, thinly sliced, cut in half if desired
1 cup orange-flavored liqueur or orange juice
1 cup vodka or lemon-lime carbonated beverage
2 medium peaches or nectarines, thinly sliced, slices cut into half
1 bottle (750 ml) dry white wine, nonalcoholic white wine or white grape juice, chilled (3 1/2 cups)
1 lemon, thinly sliced
1 lime, thinly sliced
​1/2 cup sugar
1 bottle (1 liter) club soda, chilled (4 cups)

Method:
In half-gallon glass or plastic pitcher, stir sugar, orange liqueur and vodka until sugar is dissolved.

Into another half-gallon glass or plastic pitcher, pour half of vodka mixture. Divide fruits and wine evenly between pitchers. Refrigerate until serving.

Just before serving, pour half of club soda into each pitcher; stir gently to mix. Serve immediately. If desired, serve over ice.
RELATED NEWS
January 16th, 2020
January 4th, 2020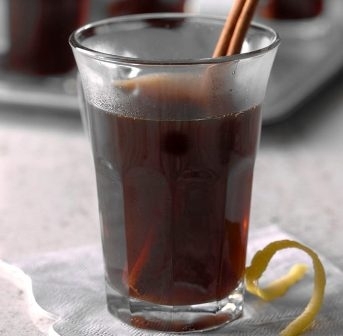 January 2nd, 2020