Remarkable "Nuclear Button size" war between Trump and Kim Jong-un
Wednesday - January 3, 2018 2:09 pm ,
Category : WTN SPECIAL
---
After Kim's statement that nuclear button on his desk, The US president tweet his aggressive reply that "he has much bigger and more powerful nuclear button than North Korea" to Kim Jong Un or "little rocket man" as Trump referred him before. Trump taunted Kim after his New Year Day speech where he stated that nuclear button is in his table all the time. Trump additionally edifies Kim in tweet that his nuclear button is working also.
North Korean Leader Kim Jong Un just stated that the "Nuclear Button is on his desk at all times." Will someone from his depleted and food starved regime please inform him that I too have a Nuclear Button, but it is a much bigger & more powerful one than his, and my Button works!

— Donald J. Trump (@realDonaldTrump) January 3, 2018
Kim warned United States many times earlier in his speeches and created trouble by his ongoing missile and nuclear tests in recent months. Kim also warned Trump in his annual New Year's Day address that entire mainland of the US is within the range of our nuclear. In the address Kim also expressed a desire for a peaceful resolution with South Korea a break from the aggressive language he used to threaten the US.

Trump's statement is quite crucial at this time where South Korea proposed to hold a high-level meeting with North Korea that could take place on January 9. Report also stated that Kim has not accepted meeting proposal yet, would be the first of its kind in more than two years between these two neighboring countries.

All this activities have led the Unite Nation to adopt a series of economic sanctions against the Kim's regime.

Historical Flashback on situation between North and South Korea and Role of US:

The existence of North and South came after World War II in 1945 before that Korea was in control of Japan. After WW 2 Korea is divided between a Soviet influenced north, and an US dominated south. After this divide North Korea came under influence of Stalinist Communist dictatorship in cooperation with the Soviet Union, and South Korea became a capitalist democracy.

In 1950, North Korea infiltrated South Korea, in response to that invasion American troop rushed to Korea and indeed the UN agreed collectively to aid South Korea and command of the operation
was given to
America
. American forces started landing behind the North Korea lines and cutting them off. In short span North Koreans were destroyed or forced to surrender and allied forces rapidly advanced into North Korea.
The strategy and action perform by America was like pseudo war and like a total victory but after that China came in action and his military entered in South Korea by northern border and overpowered allied forces unexpectedly by Chinese armies. Allied forces were forced to retreat into South Korea again. The Chinese then launched an invasion of South Korea, which the allies drove back. Eventually the lines of fighting became static and remained that way for the rest of the war.

Lastly after these ups and downs a ceasefire was signed and the fighting stopped, but the war never officially ended with a peace treaty. For nearly 70 years, North and South Korea have maintained armies of hundreds of thousands of troops, engaging in small battles and acts of violence occasionally along the most heavily guarded border on earth. Indeed, America has never left Korean region either, maintaining tens of thousands of troops along the border for generations.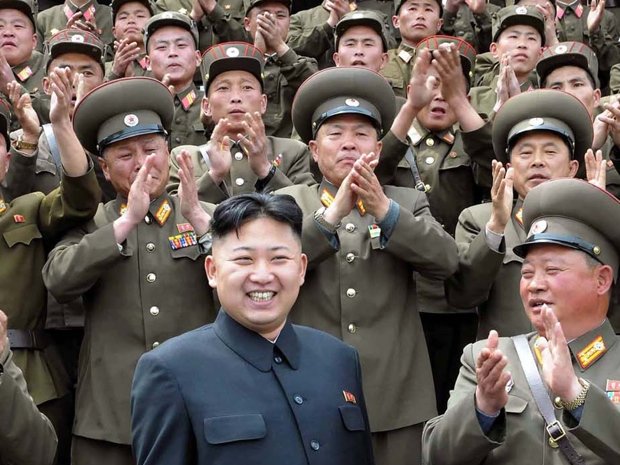 This tension between North Korea and South Korea are still in existence with a fact that North Korea cannot defeat American and South Korean forces. But America and South Korea are fearful with the moves of Kim Jong-un and better know that even a short conflict could result heavy destruction among both countries.

However, North Korea in recent years has decided that they must develop nuclear weapons, and actually they have done exactly that. This has prompted a level of fear and anger for South Korea and America and slightly for Japan. The thinking among these powers is that North Korea having a dictator like Kim and his destructive thinking will create destruction for US and South Korea.

In this point it is remarkable that US is the only country in the world that used nuclear weapons against Japan in World War 2 resulted mass destruction.

- Window To News
Related Article:
POTUS Loves Tweeting, More Aggressive and Determine Over Tweeter is What Seems is His New Year Resolution!
RELATED NEWS
October 21st, 2018
October 20th, 2018
October 20th, 2018