Friends of MP Conclave 2018, a Bridge Towards Global Development
Thursday - January 4, 2018 3:53 pm ,
Category : WTN SPECIAL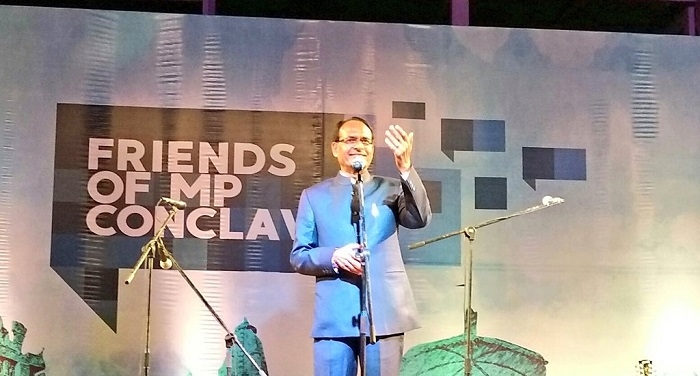 ---
By Jaya Khare
Under the Agenda of global talent pool the brainchild of PM Modi, the Madhya Pradesh government has taken a particular layout in achieving the goal, and in the cord, the Madhya Pradesh Government has come forward in creating this global talent pool,"Friends of MP".

The Government of Madhya Pradesh planned this program which will act as a bridge between the "Friends of MP", and the MP Government, following the fundamental values of people's participation for the well-being of MP. This initiative connects Madhya Pradesh-origin persons living abroad and out of the state with its homeland. It also helps the state government to identify the friends of MP and utilise their skills, talent and experience to further the growth of Madhya Pradesh.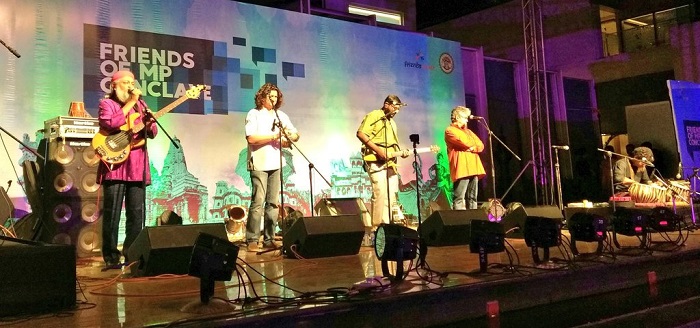 Though the Government of MP is launching the initiative, it is designed to be independent, neutral and non-partisan. This forum creates a bridge between the well-wishers, friends and the policymakers. Whoever, even if not belong to the state of Madhya Pradesh can become friend the state if, have the intention and passion for helping the State's progress. They can be from different generations and will include Indian citizens, people of Indian origin who are citizens of other countries, citizens of any nation, NGOs, civil society groups, industry associations, companies, the press and academia. And to share the knowledge and thoughts, experience, ideas to contribute towards the development of sectors such as education, healthcare, skill development, rural development, urban development, heritage and sanitation etc.



मुख्यमंत्री @ChouhanShivraj #FriendsofMPConclave2018 के कार्यक्रम में फ्रेंड्स ऑफ एमपी को संबोधित कर रहे हैं। https://t.co/y5PSAU05aq

— CMO Madhya Pradesh (@CMMadhyaPradesh) January 3, 2018


The Chief Minister Shivraj Singh Chouhan stated, "I invite all the guests to visit the historical monuments, national parks replete with tigers, enjoy the delectable delicacies and revel in the infinite beauty of the 'Heart of India. The two-day conference for the Friend of MP, at Indore Mariott, offered a lot of attractions and an opportunity to unwind. The thrilling bang on performances by Indian Ocean Band, who belted out some of their legendary songs including Bande and Maa Rewa among others. The Guests of "FriendsofMPConclave2018 ", showed a keen interest in working for the well-being of MP in areas like solar & sustainable energy, promotion of tourism, Ayurveda & entrepreneurship, ways in which the state could contribute in bringing down global warming etc.

The Chief Minister Chouhan on the occasion of "Friends of Conclave 2018", shared the idea with the Indian Women Cricket team as he offered Rs. 50 lakh in honour and appreciation.
The event witnessed the participation of 300friends. From the United States 120, 51 from the United Kingdom, 22 from the UAE, Singapore, Hong Kong and Oman altogether. - Window To News
RELATED NEWS
October 21st, 2018
October 20th, 2018
October 20th, 2018