Goods produced by women of SHGs no way less than branded companies

---
SHG products will be sold in malls in big cities also
CM Chouhan at SHG and Beneficiary Meet in Kolaras
Bhopal:
Chief Minister Shivraj Singh Chouhan has said that the goods manufactured by women of self-help groups of Livelihood Mission is in no way less than goods by branded companies. The goods manufactured by these SHGs are completely pure and non-adulterated. These goods will be marketed internationally. These SHGs will be linked to banks. Chouhan said that he will campaign for the soaps and other products manufactured by SHGs in the state as their brand ambassador. Arrangements will be made to place these products in malls like Big Bazaar in big cities also. CM Chouhan was addressing a self-help group and beneficiaries meet at Kolaras tehsil headquarters in Shivpuri district here today.
Gifts by CM

• Sports stadium to be constructed in Kolaras.
• Railway underbridge to be constructed in Lukwasa-Atruni road.
• Pucca road on Lukwasa-Atruni road.
• Government Primary Girls School Lukwasa to be upgraded into Middle School.
• Mukhya Mantri sadak to be built from Madhwasa village to Baroudia and from Piiroth to Imlouda.
• Branch of nationalized bank to be opened in Khatoura.
• Pond to be built in Rajnagar.
Aid of Rs 15.60 crore distributed to 7,643 beneficiaries
The Chief Minister distributed Rs 15 crore 60 lakh assistance fund to 7, 643 beneficiaries of various schemes in the meet. Bhoomi-pujan of Aajivika Bhavan Saha Prashikshan Kendra worth Rs. 40 lakh was also performed for every block headquarters of districts.
SHG meets to be organized in all districts
CM Chouhan said that meet of self-help groups of Livelihood Mission was organized in Bhopal earlier also. Such meets will be organized in all districts. Chouhan said that the women from self-hel groups are manufacturing groundnut chikki, LED bulbs and the beautiful jackets being manufactured near Badarvas can be famous in the whole world if marketed properly.
SHGs to manufacture uniforms and nutritious food
Praising the poultry farm industry run by women of self-help group of Kesla village in Hoshangabad district CM Chouhan said that the annual turnover of this group is Rs 300 crore. The women members of the SHG do not have to pay stamp duty. Aajivika Bhavans will be constructed at each block headquarters to train SHG women. He said that the uniforms to be given to school children from next year will also be manufactured by these SHGs. Besides women will be given employment in the production of nutritious food for supply to anganwadi kendras and contractor system will also be separated.
Chouhan said that factories of various products will be started through SHGs in two districts of the state.
The Chief Minister said that the groundnut chikki produced by SHGs of Shivpuri district will be purchased in both schools and hostels.
Public Relations Minister Dr. Narottam Mishra said that CM Chouhan first performs kanya-poojan and applies tilak on his forehead after washing their feet before any programme which gives him energy. He said that Mother Mahatma and Parmatma have an important place in every individual's life. He said that the state government has launched several schemes to take care of the girl child right from her birth to her marriage.
Revenue Minister Umashankar Gupta, Fishermen Welfare Board Vice President Raju Batham, MLA Pohri Prahlad Bharti, Hujur MLA Rameshwar Sharma, M.P BJP Kisan Morcha state president Ranvir Rawat and others were present at the meet.-
Window To News
RELATED NEWS
October 19th, 2018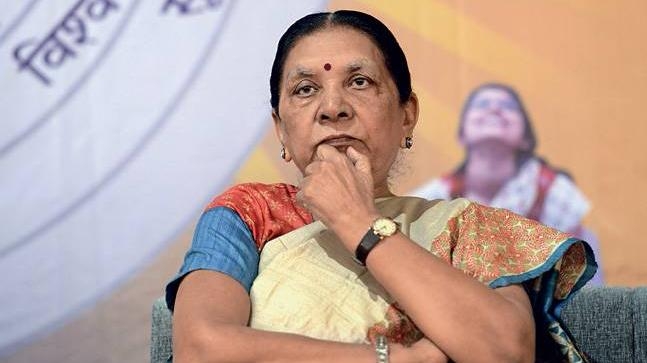 October 19th, 2018
October 19th, 2018