Bhavantar Yojana to give new direction to entire country: CM Chouhan
---
Water conservation and drought relief works on war footing in villages of Sagar division
CM Chouhan distributes Bhavantar amount of November to farmers at Prithvipur

Bhopal: Chief Minister Shivraj Singh Chouhan said that what has not happened till now, we will make it happen. Farmers will be paid price difference between market/selling price and average model rate every month. The state's farmers will not be abandoned in any situation be it scanty rains, climatic changes, natural calamity, drought or any other disaster. Government will take every step to make farmers happy. CM Chouhan was speaking at a ceremony held for benefit distribution to farmers for November 2017 at a huge kisan sammelan organized under state level Bhavantar Bhugtan Yojana programme at Prithvipur tehsil headquarters in Tikamgarh district. Chouhan distributed total Rs 41 crore to 18452 farmers of Tikamgarh district. This amount has been transferred to bank accounts of all farmers through one-click money transfer through core banking. CM Chouhan symbolically distributed Bhugtan certificates to 5 farmers from the stage along with beneficiaries of other government schemes. On the occasion Chouhan performed bhoomi-pujan of 27 development projects/works worth nearly Rs 73 crore 79 lakh and dedicated Rs 7 crore 85 lakh worth development works.

Bhavantar amount of Rabi crop also to be distributed

CM Chouhan sought approval of farmers before taking the decision that this scheme will be continued. Whenever crop prices fall, farmers will get full value of their notified crops. Farmers will receive Bhavantar amount for both Kharif and Rabi crops. Expressing concern over scanty rains in Tikamgarh district, CM Chouhan told the farmers of the district that government will protect farmers from every problem. He told that government has released Rs 183 crore drought relief amount for Tikamgarh district which will be deposited in the farmers accounts.

Chouhan said that Bhavanta Bhugtan Yojana is a unqiue scheme which will now give the entire country a new direction to the entire country. While Haryana is adopted it, the whole country will follow suit. To improve the financial condition of farmers of the state, we have decided that if there is more production, we will not let the farmers sell their produce at a low price. Government will purchase the crop from the farmers so that they are not at a loss.

CM Chouhan said that Bhavantar amount of total Rs 960 crore for the month of November is being distributed to farmers of the entire state. Total 159 crore Bhavantar amount is being distributed simultaneously to 84700 farmers of five districts of Sagar division. He told that nearly Rs 87 crores of Bhavantar amount for the entire period of this yojana will be distributed to the farmers in Tikamgarh district.

CM Chouhan said that water conservation work will be undertaken on war footing in every panchayat, every village along with small and big water bodies under Jalabhishek Abhiyan from this summer in the entire Sagar division. The ancient ponds of the Chandel era will be revived. We will provide water to every field and every village in Tikamgarh district under Ken-Betwa Link Project. He directed the district administration to begin work of water conservation soon.

Union Minister of State and Tikamgarh MP Dr. Virendra Kumar demanded Chief Minister Chouhan to approve several development works including complete tehsil status to Digouda, setting up ANM nursing centre at Tikamgarh, setting up college at Baldevgarh and Kharagpur besides digital x-ray and sonography machines in all health centres for the parliamentary constituency.

Local MLA Smt. Naik said that loan recoveries will not be carried out from farmers of all drought affected areas of the state due to scanty rains particularly in Prithvipur Vidhan Sabha constituency in Tikamgarh district. Drought relief works should be speeded up to remove suffering of farmers.

MLA Prithvipur Smt. Anita Sunil Naik, MLA Tikamgarh KK Shriavstava, MLA Niwadi Anil Jain and district panchayat president Parvatlal Ahirwar besides public representatives and senior officials were present on this occasion.

CM's announcements

• Government to pay interest of this year's and next year's loans of farmers.

• Loans will be given on zero percent interest even to those farmers who have not been able to repay previous loan.

• Government to pay interest or compound interest of such farmers in Samadhan Yojana.

• They will given facility to repay the principle amount of the loan in 5 or 6 installments.

• Samadhan Yojana will be applicable for the entire state.

• All poor of the state will be given pattas and made land-owners besides being given pucca houses.

• Every year 15,000 houses will be constructed under Pradhan Mantri Awas Yojana in Tikamgarh district.

• The Bill for capital punishment for rape with girls has been passed. The bill will be legalized as soon as approval of President is obtained.

• On an application of Kumari Srishti Twari of Prithvipur, CM Chouhan said that now students who secure 70 percent marks in Class 12 will also be given benefit of Mukhya Mantri Medhavi Chhatra Protsahan Yojana.

• All will be given free power connections under Soubhagya Yojana.

• Auction of sand mines will be stopped. Now gram panchayats will sell sand for a royalty of just Rs 125. New sand mining policy will be implemented in February.

• Now self-help group women will make the Take Home Ration (THR) and deliver it to anganwadis. For this 25 factories will be opened in 51 districts of the state. Government will provide loans to SHGs for this purpose.

• Prithvipur college will be given PG status. Here Science faculty classes will also be opened.

• SDM court will soon be set up in Prithvipur.

• College will be set up in Mohangarh from next year.

• No village will remain without proper roads in Tikamgarh district. All roads, bridges and other construction work will be undertaken as per demand.

• Water bodies will be constructed in every village of Tikamgarh district under Jalabhishek Abhiyan.
-Window To News
RELATED NEWS
October 19th, 2018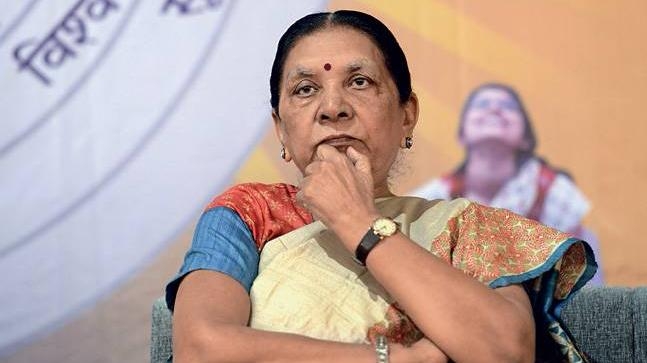 October 19th, 2018
October 19th, 2018