Bhavantar Yojana gives complete protection to farmers

---
Fair price and cash payment system provides relief to farmers
Bhopal:
State government led by Chief Minister Shivraj Singh Chouhan has initiated several schemes from time to time for the welfare of farmers. These schemes have become a protective shield and have given relief to farmers from climatic effects like scanty rains, excessive rains and hailstorm, pressure from local moneylenders etc.
State government has implemented Bhavantar Bhugtan Yojana from October 16, 2017 so that farmers in state could get fair price for their produce. In the scheme, the online registration of farmers began in September. Soyabean, groundnut, sesame, Ramtil, maize, moong, urad and tuar have been included in the yojana. Taking into account the benefits to farmers and success of the scheme, other states including Haryana are also adopting the scheme.
How Bhavantar is Calculated
There is a provision in the counting of amount payable to farmers of the state that if the selling price of the notified crop sold in the Mandi Samiti premises by the farmers is less than the Minimum Support Price (MSP) but more than the model selling price of the state government, then the price difference between the MSP and the selling price will be transferred into the farmer's account. If the selling price of the notified crop sold by the farmer in the Mandi Samiti premises is less than the model selling price of the state government then also the difference in price between the MSP and Model Selling Price will be transferred to the farmers' accounts.
On an appeal by CM Shivraj Singh Chouhan, over 6.5 lakh farmers got themselves registered in the scheme in one day i.e on October 12. State government however extended the date of registration to facilitate farmers so that more and more farmers can avail benefits of the scheme. In today's situation, 23 lakh farmers area registered in the scheme.
Bhavantar Bhugtan Yojana
Difference in rates between MSP and prices in 3 states
| | | | | | | |
| --- | --- | --- | --- | --- | --- | --- |
| No. | Crop | Minimum Support Price | Model Rates October 16 to 30 | Price difference | Model Rates November 1 to 30 | Price Difference |
| 1. | Soyabean | Rs. 3,050 | Rs. 2,580 | Rs. 470 | Rs. 2,640 | Rs. 410 |
| 2. | Maize | Rs. 1,425 | Rs. 1,190 | Rs. 235 | Rs. 1,110 | Rs. 315 |
| 3. | Moong | Rs. 5,575 | Rs.. 4,120 | Rs. 1,455 | Rs. 4,120 | Rs. 1,455 |
| 4. | Urad | Rs. 5,400 | Rs. 3,000 | Rs. 2,400 | Rs. 3,070 | Rs. 2,330 |
| 5. | Groundnut | Rs. 4,450 | Rs. 3,720 | Rs. 730 | Rs. 3,570 | Rs. 880 |
| 6. | Sesame | Rs. 5,300 | Rs. 5,440 | Rs. 140 | - | - |
| 7. | Ramtil | Rs. 4,050 | - | - | - | - |
In yet another pro-farmer decision under the Bhavantar Bhugtan Yojana the state government declared new average model prices for the notified crop sold between November one and November 30 and directed all collectors to make payment of Bhavantar amount for the notified crops purchased from registered farmers as per new prices from the notified mandis. For this period, the prices will be effective as per the table.
The State Government authorised District Collector to carry out open sale and purchase outside Mandi premises under Bhavantar Bhugtan Yojana. Concerned district collector can declare the places, which are not notified for Krishi Upaj Mandi / Upmandi, special premises after verification from district-level. In the larger interest of farmers, premises to be used as Krishi Upaj Mandi can be declared special premises. It will be necessary to declare special premises that five active farmers should be in the premises who own licence. Also, at least one mandi inspector, four assistant sub inspector should be working and there should be arrangement for transparent open sale, digital weighing, and proper payment. No cut like on weighing, loading and other commission won't be charged on payment to farmers. Such special premises will be considered as part of concerned mandi and upmandi. Arrival of agriculture marketing, sale and purchase and revenue to be obtained from mandi fee, will be recorded in portal by mentioning as revenue from outside premises/weekly market.
Payment committee headed by district collector
Committee under chairmanship of district collector has been constituted for payment of price different amount in bank account of farmers. Agriculture, cooperatives, civil supplies, lead bank and district information officer and mandi secretary have been included in the committee. The committee is directly making digital payment of price difference amount in bank account of farmers. So far, 23 lakh farmers have got registered for getting benefit under the scheme. Seven lakh farmers have sold their agriculture produce so far in notified 257 mandis. Rs 944 crore have been paid through bank accounts to the farmers.
Income tax rules not barring payment up to Rs two lakhs
Farmers were not getting cash payment on their sold produce in the beginning, was a difficulty in execution of the scheme. The state government requested the Union Finance Minister to resolve the apprehensions prevailed in payment, informing about Bhavantar Bhugtan Yojana. The central board of direct taxes, part of Revenue department of Ministry of Finance of the Government of India, clarified that traders can pay Rs two lakh cash to farmers on their produce under income tax rules. Income tax rules won't be obstacle in the process of payment.
Transportation expenditure and warehousing storage grant to farmers
The sub-committee constituted for Bhavantar Bhugtan Yojana has taken decisions like transportation expenditure, godown storage grant and new rates, considering the needs arisen during operation of the scheme after contacting the farmers. Grant of Rs 9.90 per quintal is being paid to farmers each month for storage of agriculture produce to farmers. The farmer registered under Bhavantar Bhugtan Yojana will be provided transportation expenditure for sale of eight earmarked agriculture varities for Kharif 2017 if he has to carry his produce 15 km away from his farm or more distance away till Krishi Upaj Mandi/Upmandi on the basis of per kilometer. Detailed directives have been issued in this regard by farmer welfare and agriculture development department. Transportation rate will be decided by committee comprising district collector, regional transportation officer and district level mandi secretary. Transportation expenditure will be paid from Mandi fund.
Bhavantar amount of Rabi crop also to be distributed
CM Chouhan said that this scheme will be continued. . Whenever crop prices fall, farmers will get full value of their notified crops. After the Kharif crops, Bhavantar amount will also be given to the farmers for Rabi crops.
Bhavnatar Bhugtan Yojana Adopted by Haryana
The Bhavantar Bhugtan Yojana is attracting attention of the entire country. Bhavantar Bharpai Yojana has been inaugurated by Haryana from December 30. Under the first phase, the reserved rates have been fixed for 4 vegetables i.e. potatoes, onion, tomatoes and cauliflower. The difference amount is being paid to the registered farmers through on selling crops below than the rate during the prescribed period in mandis.
Lakhs of farmers registered under Bhavantar Bhugtan Yojana in Madhya Pradesh are assured to get fair price of their crop. They won't have fear now that traders would not deprive them of fair price of their produce.
The difference amount of about Rs. 904 crore has been paid to 7 lakh farmers, registered between the period October 16 to November 30. An amount of Rs. 775 crore is estimated for payment to the registered 6 lakh farmers this month, who have sold their crops between the period December 01 and 31.-
Window To News
RELATED NEWS
October 19th, 2018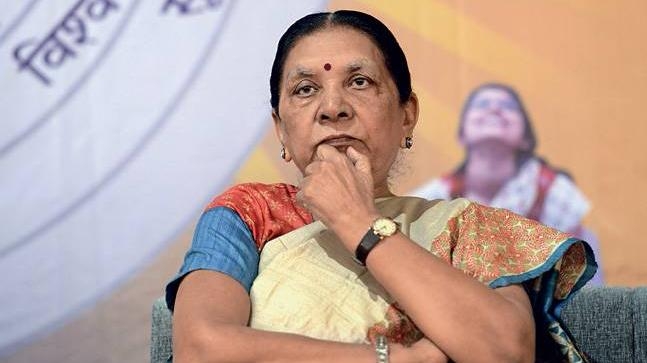 October 19th, 2018
October 19th, 2018