Advaitvaad Darshan is Solution to All Probelms of the World
---
CM Chouhan Participates in Adi Shankaracharya "Ekatm Yatra" Jan Samvad Programme
Bhopal:
Chief Minister Shivraj Singh Chouhan has said that Advait Darshan will provide peace to the world, which is burning in the flames of materialism. The Advaita Darshan told by the Flag bearer of Indian Cultural Unity and Social Harmony, Adi Guru Shankaracharya is the only solution to all the problems of the World. Chouhan was addressing the Jan Samvad Programme of 'EkatmYatra' being conducted with an objective to collect metal for the statue of Adi Guru Shankaracharya and spreading awareness among the people. Minister for Urban Administration and Housing Smt. Maya Singh, Minister for Higher Education Jaibhan Singh Pawaiya, Mayor Vivek Narayan Shejwalkar, President Jila Panchayat Smt. Manisha Bhujbal Singh, MLAs Narayan Singh Kushwaha, Bharat Singh Kushwaha, Chairman General Poor Category Welfare Commission Balendu Shukla, Chairman SADA Rakesh Singh Jadon, Chairman GDA Abhay Chowdhary, Mahamandaleshwar Swami Parmanand Ji Maharaj, Mahamandaleshwar Radhe-Radhe Baba Ji, Sant ramdas Maharaj Dandroa Sarkar, Sant Ramsevakdas Maharaj Gangadas, Sant Dada Rameshlal Ji Dharmapuri of Dharmapuri Dham, Rajyogini Brahamakumari Avdhesh Didi, Sant Kripal Singh Ji Maharaj, other Sants, Yatra Coordinator Rajesh Solanki besides other Public Representatives were present in the programme.
The Chief Minister Chouhan said that 3 ways are defined to seek God in Indian Culture i.e. Gyanmarg, Bhaktimarg and Karmmarg.Adi Guru Shankaracharya was Triveni Sangam of all these 3 ways. When Indian society was engaged in various different opinions and ritualism, in such adverse conditions, Adi Guru Sharkaracharya emerged as the source of inspiration of Bhartiya Sanatan Sanskriti. He worked to unite the country in all the four directions. Adi Guru Shankaracharya established 4 Maths in the four corners of the country and spread Advaita Darshan among the people. Adi Guru Shankarcharya announced Ekatmata in human beings. He gave the message that human beings including each living being have same consciousness and we all are children of one God.
Chouhan said that Indian culture talks about the welfare of the world. When all creatures have one soul, then things like casteism, communalism and regionalism have no meaning. Our culture says that animal-birds, tress and plants have only one consciousness.
The Chief Minister said that the government's work is not alone to construct roads, hospitals and other constructions but it has also objective to make people's life. The Government has decided to install 108-feet statue of Aadi Guru Shankaracharya, propounder of Adaitvad, in Omkareshwar. Ekatma Yatra is being taken out in this regard.
Chouhan said that the statue of Aadi Guru Shankaracharya will send the message of peace, unity and brotherhood in India but across the world. He said that Ekatma Yatra will reach Omkareshwar on January 22. The Chief Minister said that Advaita Vedanta will be established in Omkareshwar. Also, Sanskritik Ekta Nyas will be constituted.
Addressing the audience, Mahamandaleshwar Swami Parmanand Ji Maharaj said that the creation of Sanatan Sanskriti has not been emerged because of one community or religion, people of all societies are its creator. He said that unless we won't live with unity, we won't protect the society and the constitution. Swami Paramanand Ji said that Aadi Guru Shankaracharya had reached land of Madhya Pradesh in the age of eight years and he got divine knowledge in Omkareshwar.
Mahamandaleshwar Radhe-Radhe Maharaj said that Ekatma Yatra, taken out with aim of spreading the message of 'Ekatmata' is an appreciating initiative of the chief minister.
Chief Minister Chouhan, with his wife, peformed poojan of Paduka of Aadi Guru Shankaracharya and Yatra Kalash. He got blessings of seers after performing kanya poojan and feted Saints.
Jaybhan Singh Pavaiyya reached the programme venue taking 'Paduka' which were part of Ekatma Yatra in Gwalior. Up Yatras were taken out from all 66 wards of Gwalior city and rural areas of the district.-
Window To News
RELATED NEWS
October 19th, 2018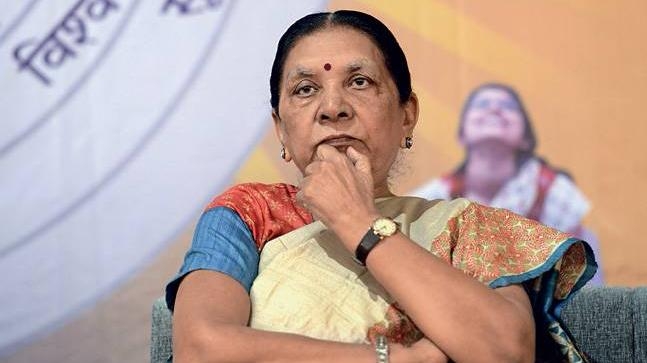 October 19th, 2018
October 19th, 2018