Calcutta University confers honorary D.Litt. on Mamata (Lead)
Thursday - January 11, 2018 11:30 pm ,
Category : EDUCATION
Kolkata Jan 11 (IANS) Amid controversy over its decision to award honorary D.Litt. to West Bengal Chief Minister Mamata Banerjee the Calcutta University on Thursday honoured her for contribution to social services.


A public interest litigation was filed at the Calcutta High Court challenging the university s decision but remained inconclusive.

Overwhelmed with the honour Banerjee said: "I had faced disrespect from some parts since my early days and faced lot of difficulties throughout my life. I have struggled a lot to be here but I was wondering whether I should be attending the convocation."

"All my life I have suffered humiliation and (been) disregard " she said.

The 63-year-old Chief Minister also said she was humbled to get the recognition from the institution which gifted many successful personalities not only to Bengal but also to India and the world.

Vice Chancellor Sonali Chakraborty Banerjee said that the award has been given for Banerjee s contribution to social work and bringing in a paradigm shift in government administration.

Banerjee who was an alumna of the university said: "I can assure you that I am never going to use the degree in my life for professional reasons and will keep this honour on a high pedestal till my last days."

State Governor and University Chancellor Keshari Nath Tripathi who conferred the D. Litt on Banerjee said the university was honouring personalities for their contributions in various fields.

Banerjee also promised Rs 100 crore aid for creating an innovation centre at the 160-year-old University.

Left Front Chairman Biman Bose said the university s decision to confer D. Litt on Chief Minister raised several questions and accused the institution of losing its independence.

"Calcutta University was known for its autonomy. Earlier the members of senate and syndicate of the university were elected now they are nominated by the government. The same senate has taken the decision and it has raised several questions " he added.

--IANS
bdc/vd




RELATED NEWS
October 21st, 2018
October 20th, 2018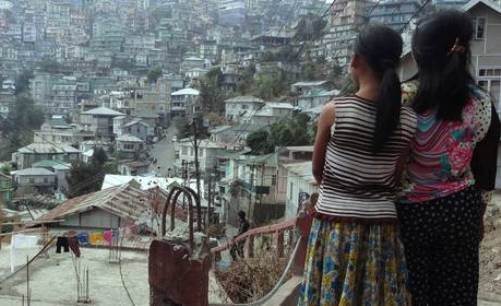 October 20th, 2018