Indian Culture is Ever Lasting Owing to Efforts of Adi Guru Shankaracharya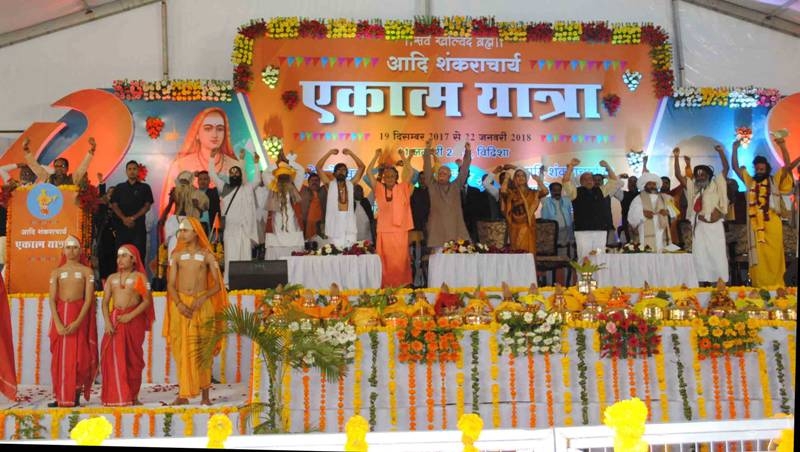 ---
CM Chouhan at Jan Samvad Programme in Vidisha
Bhopal:
Not only one, several difference of opinions are seen in the country. The Advaita darshan told by the Adi Guru Shankaracharya has solution to every problem of the World ingrained in it. Chief Minister Shivraj Singh Chouhan said this while addressing the Jan Samvad programme during the Ekatm Yatra at Vidisha today. He mentioned that the Ekatm Darshan of Shankaracharya can give right direction to the World to eliminate tendencies like terrorism and for establishing peace.
CM Chouhan stated that the efforts made by the Adi Guru Shankaracharya for social reforms, 2 thousand years ago are unthinkable. His work to unite country from east to west and north to south is incomparable. Even today, the Badrinath Temple located in Uttarakhand has Namboodri Brahamin Poojari of Southern India. This is a unique effort of Shakracharya for linking the culture and for the unity of the country. He gave philosophy of 'Live and let Live' to the country.
Moreover, Chouhan said that to consider the entire world like one family and give equal status to all the living beings through ' Vasudhiva Kutumbakam' was the specialty of Shankaracharya. He urged for the welfare of the world and said that every has same conscience. There is no discrimination between small and big. The Indian Culture is ever lasting due to the efforts of the Shankaracharya. We should conserve this culture by protecting it. Shankaracharya was an Avataar of Lord Shankar, who left the world for heavenly abode at the age of just 32 years.
CM Chouhan took resolution on this occasion that by celebrating all the festivals with all the sections of the society, he will realise the basic objective of the Ekatm Yatra. Moreover, he will work to improve the society and himself by imbibing the basic Ekatm Bhav of Jeev Jagat and Jagdish.
Sarsnagh Sanchalak Mohan Bhagwat said that all the faith and sect of our country give message of unity and brotherhood. We should assimilate teachings in our behavior and attitude given through preaching. In this way, we can imbibe Vedanta Darshan of Shankaracharya. We must work for the welfare of every section by leaving aside discrimination. He further mentioned that we together should spread notion of Advaita Vedanta. It gives a message of amity to the entire world.
Swami Akhileshwaranand stated that a remarkable from of social harmony has been witnessed during the Yatra. While praising the efforts of the state government to make the flow of Narmada river incessant, he mentioned that proper efforts are must to make the rivers everlasting.
Before this, Sarsangh Sanchalak Mohan Bhagwat, CM Shivraj Singh Chouhan, Minister of State for Horticulture Suryaprakash Meena and Sadhu-Sants performed poojan of Shankaracharya's charan paduka.
Metal kalashs collected from all the gram panchayats of Vidisha Janpad Panchayat and all the wards of the municipality for the Ekatm Yatra were brought at the Jan Samvad site and pooja of kalashs was performed. Delightful presentations were given by Dhurva band in Sanskrit on the occasion.
MLAs Kalyan Singh Thakur, Veer Singh Pawar, President Jila Panchayat Toran Singh Dangi, District Coordinator of Ekatm Yatra Shyan sunder Sharma, President Municipality Mukesh Tandon, other Public Representatives, Officers of the Administration, representatives of Socail Organisations, Participants of Yatra and Citizens in large number were present in the programme held at Police Parade Ground.-
Window To News
RELATED NEWS
October 19th, 2018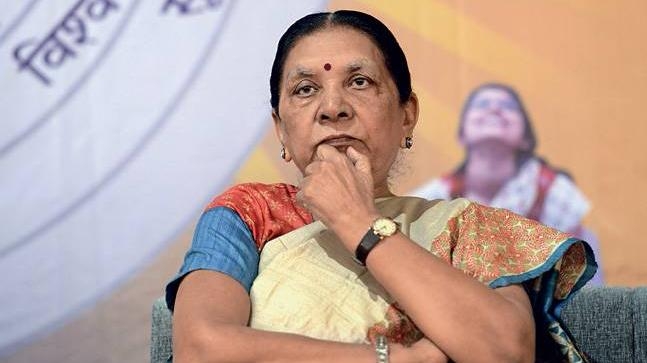 October 19th, 2018
October 19th, 2018