Democracy at stake, things not in order: Four Supreme Court Judges at Press Conference
Friday - January 12, 2018 1:47 pm ,
Category : WTN SPECIAL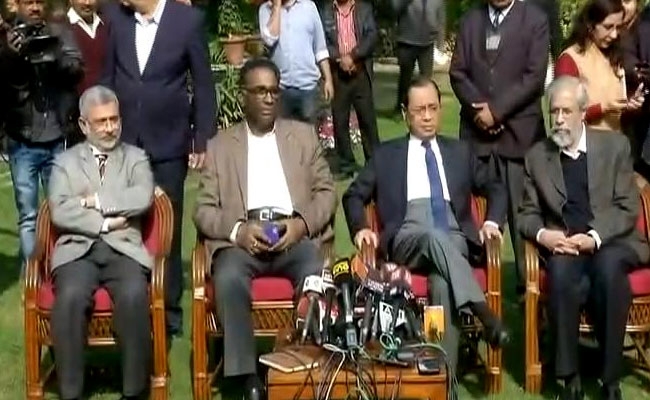 ---
First time ever in annals of India history , four senior judges of the apex court of India met the media through a press conference at the residence of
Justice
J Chelameswar. The other 3 judges who were also present were
Justice
Ranjan Gogoi, Justice Madan B Lokur and Justice Kurian Joesph.
During the press conference, the judges released a letter they had written to Chief Justice Misra a couple of months ago.
During the press conference the growing rift between senior justices and the Chief Justice of India, Dipak Misra was categorically seen. This comes amid a tug-of-war between the government and the judiciary over how to appoint judges to the High Courts and Supreme Court.

Interestingly, 3 of the 4 senior most judges who spoke out in press conference are retiring this year. Justice Gogoi is next in line to be CJI by seniority.
"Administration of the Supreme Court is not in order. Many things less than desirable have happened in the last few months. We owe a responsibility to the institution and the nation. We tried to collectively persuade the Chief Justice that certain things are not in order and remedial measures are necessary."

"Unfortunately our efforts have failed in convincing the Chief Justice of India to take steps to protect this institution " Justice J. Chelameswar-- the No.2 in the apex court hierarchy "

"All of us are convinced that unless this institution is protected and maintain its requirements democracy will not survive in the country or any country. For survival of a democracy it is said... the hallmark of a democracy is independent and impartial judges."
"Since all our efforts failed... Even this morning on a particular issue we four of us went and met the Chief Justice with a specific request. Unfortunately we could not convince him. Therefore we were left with no choice but to communicate with the nation to please take care of the institution and the nation."
"We have heard a lot of wise men talking about... But I don t want some wise men to tell us later after 20 years that we four judges sold our souls instead of taking care of the institution and the nation. We have placed this in front of the people. This is what we wanted to convey."
Subsequently, PM Modi met Law Minister Ravi Shankar Prasad.
These 4 judges spoke because their emotions were too high to bear with the situation. These are men of great integrity & deserve respect. Prime Minister should step in and resolve the situation, said Subramanian Swamy, MP BJP.
Opposition was quick to react-
Dear Indian media; now is your time to stand up and fight to preserve Indian democracy. Let the men and the boys stand segregated.

— Sanjay Jha (@JhaSanjay) January 12, 2018
Read the entire letter here-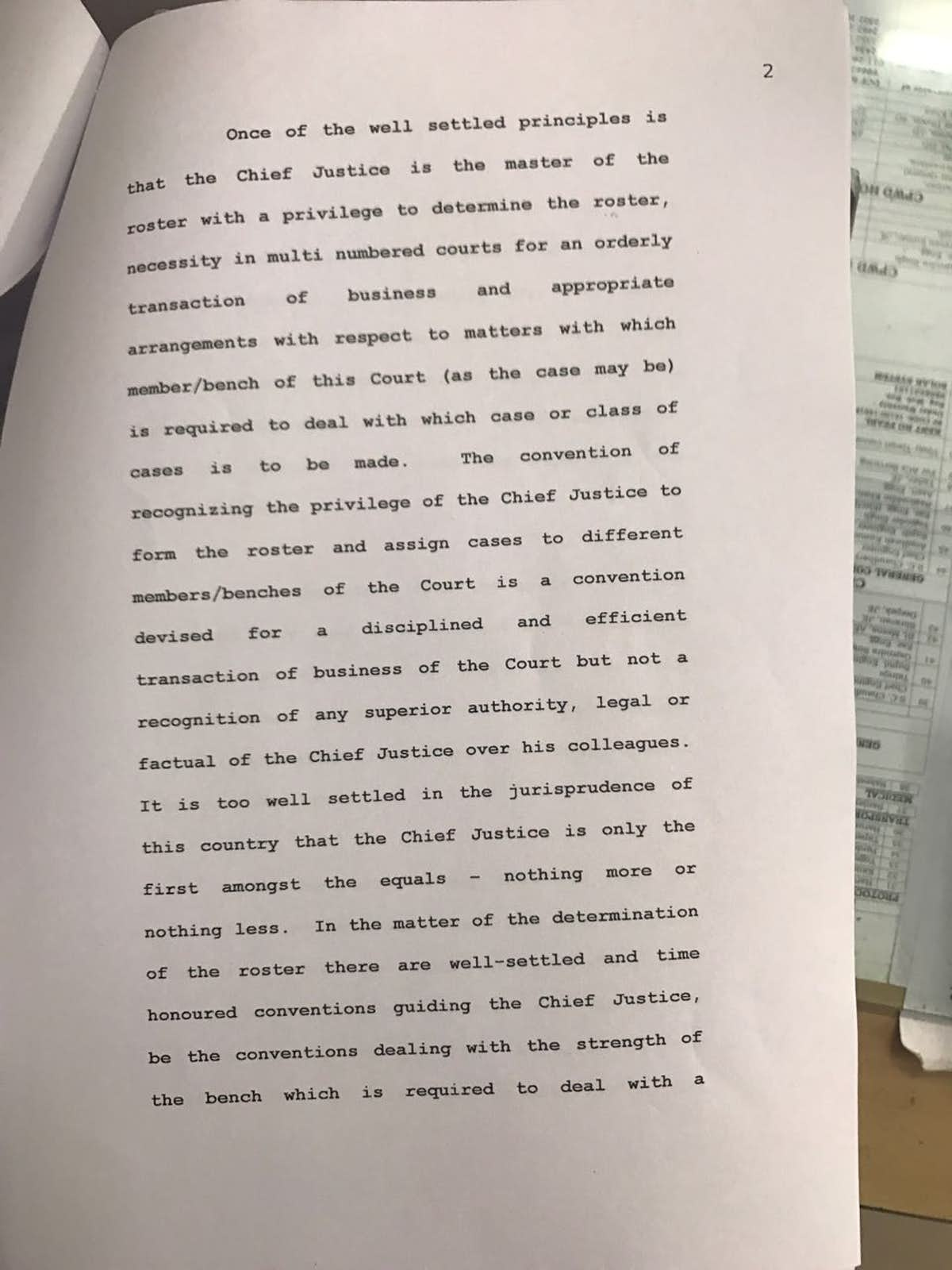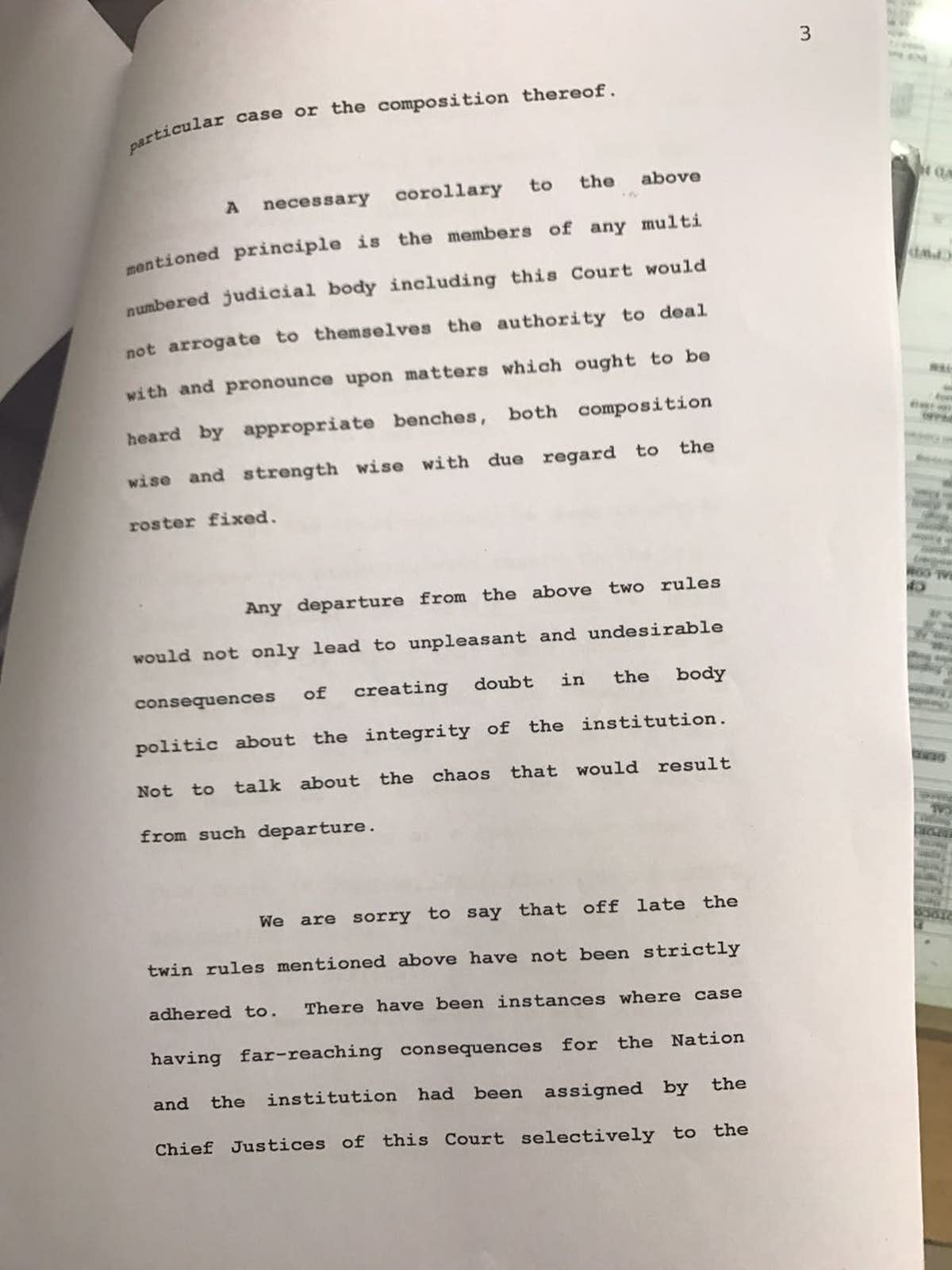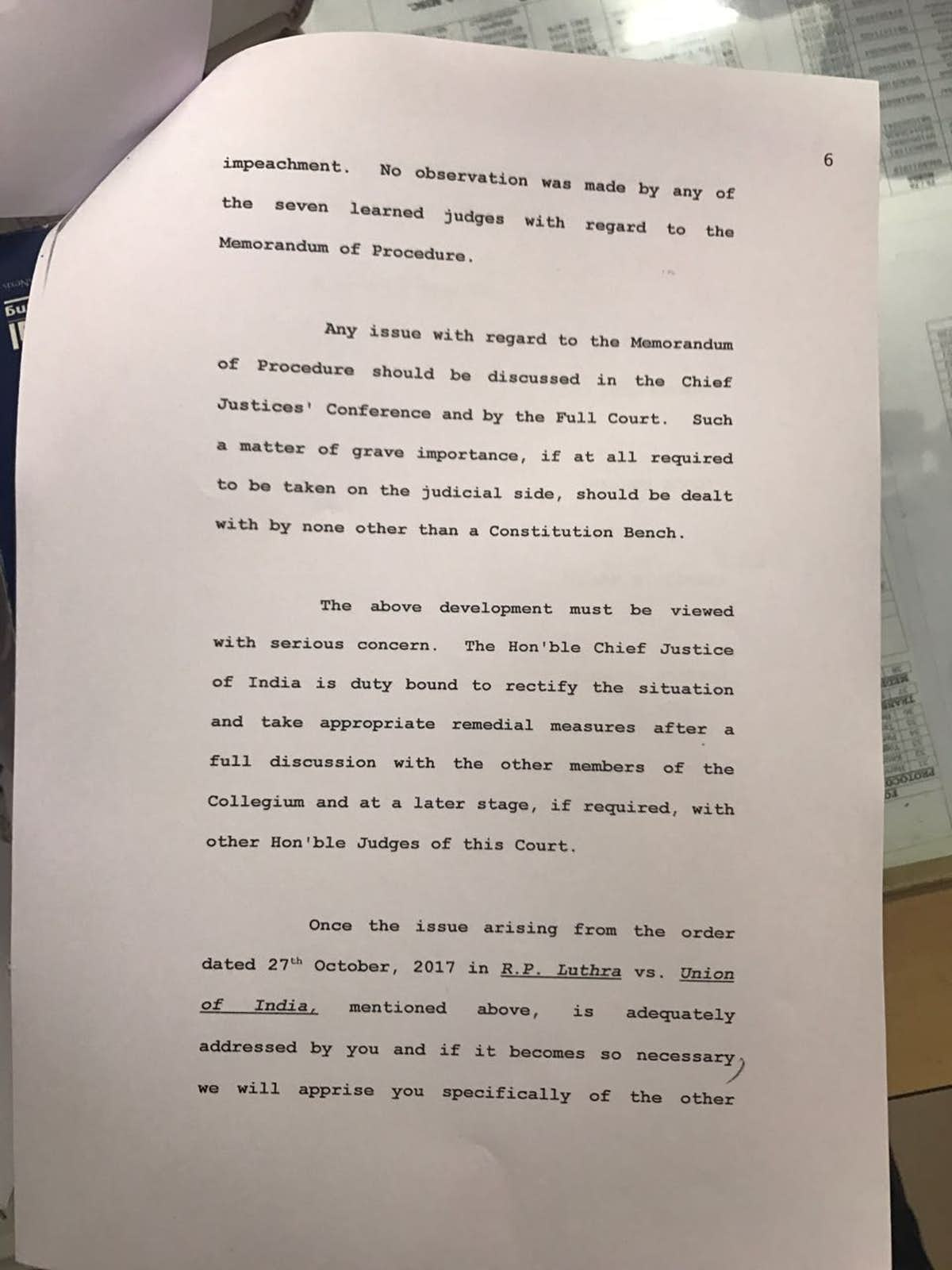 -Window To News
RELATED NEWS
January 21st, 2019
January 21st, 2019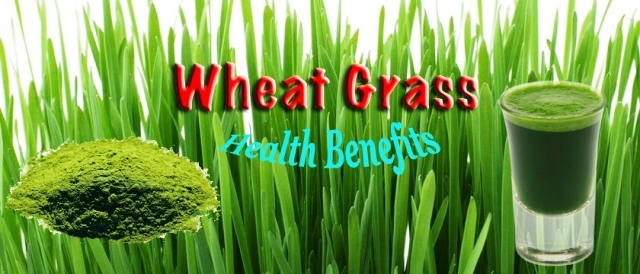 January 19th, 2019