Police is meant for Public Service: CM Chouhan
Saturday - January 20, 2018 2:05 am ,
Category : BHOPAL
---
CM Chouhan Inaugurates IPS Meet
Bhopal:
Chief Minister Shivraj Singh Chouhan said that police is meant for public service. Police service cannot be considered as job. It is fortunate to get the responsibility of people's security. Police duty is more important than any other services. Chouhan told Police Officers, that they must win the confidence of the common men by facing social complexities skillfully. Officers must work with patience, enthusiasm and positive approach. They should take part in yoga, physical exercises and entertainment activities to keep the heart, brain and body fit and healthy. Chouhan expressed a need for considering the concept of vacation in police force. He was addressing the inauguration programme of 3rd I.P.S. Officers Meet in Vidhan Sabha auditorium today.
Chouhan mentioned that efforts have been made to run the government in the state with affinity and understanding. Madhya Pradesh police has carried out several works, which make us proud. He further mentioned that problems keep on emerging; there is a need for constant effort for their solution. Challenges should be faced with expertise. The Chief Minister and Home Minister along with the police officers will prepare a roadmap on the conclusions drawn on subject wise deliberations to be held by forming groups of police officers. Experiments of social policing have been conducted to bridge the gap between the police and people. These experiments will be expanded further.
Praising for organising the programme of I.P.S. Meet, Chouhan said that seminar's subjects are contemporary and praiseworthy. The entire world is facing the challenge of fanaticism today. Efforts to divide people are disastrous for democracy. Liberal approach should be propagated to face the challenge. Only one feeling is considered in Indian Society and Culture and there is no place for discrimination in it. Ekatm Yatra has been conducted to spread the message of social harmony. The outcome of the seminar will be a definite positive initiative in this direction. Chouhan also extended Birthday's best wishes to the President of All India Police Officer Services Association Sanjay Rana.
Speaker Vidhan Sabha Sitasharan Sharma said that security forces are the most important and main part of the government. Democratic governance system is the best public welfare system. Commending the initiative of police meet, he mentioned that deliberations on seminar's subjects hold significance for good governance. Positive result will emerge out of this. Sharma also expressed his views on the problems of misuse of social media and freedom of expressions.
Director General of Police Rishi Kumar Shukla introduced the subject. He said that public service is the prime responsibility of the police. Challenge to fulfill public's aspirations is a difficult task. Challenges of economic and technological changes are also growing rapidly. Efforts to bridge the gap between people and police are being constantly made by the police. Efforts have been made by holding dialogues between young and senior officers by organizing workshop during the meet to face these challenges.
President I.P.S. Association Sanjay Rana in his welcome address, informed that the seminar has been organized on subjects 'Kattarvaad ka Udaarikaran : Chunotiyan' and 'Social Media ke Naye Ayaam - Qanoon Pravartan Agenciyon ke liye Chunotiyan' (Liberalisation of Fanatism : Challenges and 'New Dimensions of Social Media – Challenges for Law Enforcement Agencies'). Vote of thanks was proposed by Additional Director General of Police V.K. Maheshwari. The programme was conducted by Rajesh Mishra.
The existing and retired officers of Indian Police Services were present on the occasion.-
Window To News
RELATED NEWS
January 23rd, 2019
January 23rd, 2019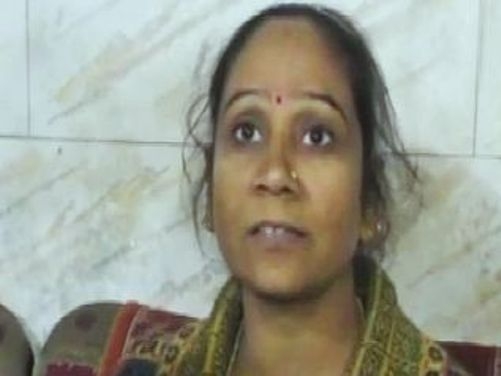 January 23rd, 2019