Different Cadres of Teachers to be Merged in Education Department
Monday - January 22, 2018 1:28 am ,
Category : BHOPAL

---
There is Only One 'Teacher Cadre' now
Focus on Education without Worry, Government will take care of them
CM Chouhan takes Major Decision
Bhopal:
Chief Minister Shivraj Singh Chouhan said that different cadres of teachers will be merged in education department. Now there will be only one cadre i.e. 'Teacher Cadre'. Facilities which are being provided to the teachers will be given to all the merged cadres along with the teachers' cadre. CM Chouhan was addressing the office bearers of teachers associations and teachers at CM House today. He mentioned that the benefit of today's decision will be given to about 3 lakh persons of teachers and other cadres.
Historical Injustice Eradicated
Chouhan further mentioned that historical injustice to the teachers is being removed from today. Facilities like transfer policy, seniority order of gurujis and maternal leave for women teachers will be included in the facilities being provided to the teachers.
He further said that the state has seen such a period, in which the teachers were made karmis. The current government, by eradicating the karmi culture has taken several important decisions from 2004 till today to establish new academic culture in the education sector.
Pay Attention on Children' Education without Worry
Moreover, Chouhan said that all the cadres included in the teacher cadre beside teachers have responsibility to pay their attention on the education of children now. Educate children with hard efforts and loyalty to make their bright future. The future of the teachers will be ensured by the state government.
Conventions on Quality Education to be Held at Division Level
Conventions on quality education will be organized at division level to ensure good examination results of government schools' students.
Chouhan informed that the state government has decided that the fee of the students, who score 70 percent marks in class 12th will be paid by the state government, on getting admissions in medical and courses like engineering.
Minister for Public Works Rampal Singh, Office Bearers of the Teachers Associations Darshan Chowdhary, Bharat Patel, Jagdish Yadav, Balram Pawar, Rakesh Patel, Javed Khan, Shailendra Tripathi, Bharat Bhargava, Smt. Sushma, Brijeshwar Jhariya and Teachers in large number were present on the occasion.-
Window To News
RELATED NEWS
January 21st, 2019
January 21st, 2019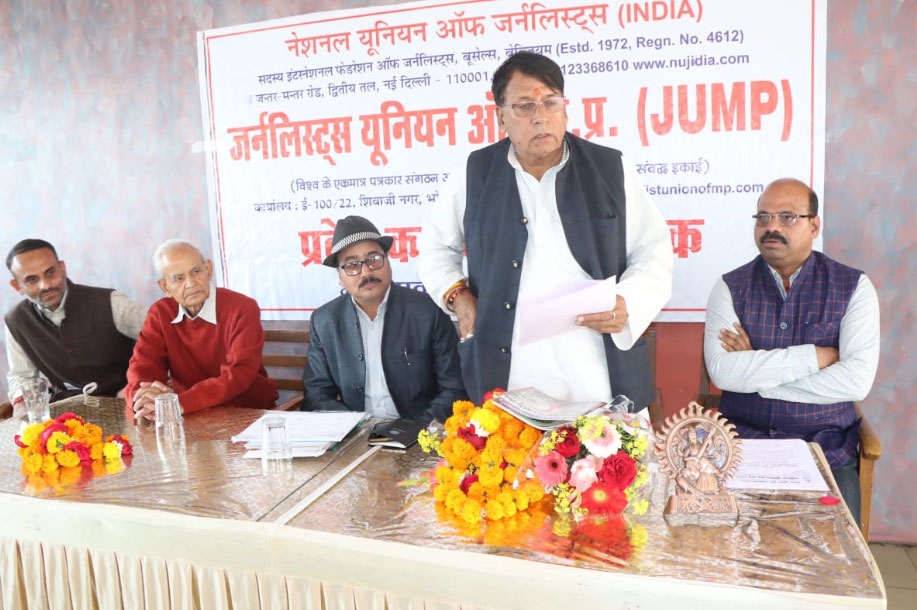 January 21st, 2019