One Day Workshop On IPR Held
Saturday - January 27, 2018 4:57 pm ,
Category : BHOPAL
---
PHD Chamber Of Commerce & Industries organised a one day workshop for MSME and Start Ups on Intellectual Property Rights here on Thursday. Dr. Navin Chandra, Director General, M.P. Council of Science & Technology (MPCST) who was the chief guest of the program said that there is a great need to spread awareness on the subject so that copyright, Patent, trademark can be well differentiated and used effectively. He also highlighted the importance of Intellectual Property Rights to the students.Dr Chandra added that we are very indifferent towards intellectual property rights therefore still under ranked at world level in terms of filing patents.
Dr. N K Choubey, Sr. Principal Scientist, Incharge Patent Information Centre, M.P. Council of Science & Technology detailed about different types of IPR such as; Copyright, Patent, Trademark, Trade Secret, Geographical Indication etc. He deliberated on patent informatics, commercialization and tech transfer- issues faced by R&D Organizations, Academic Institutions and Industry and Copyright in India.
Mr. Pradeep Karambelkar, Member & Managing Director M/s Vision Advisory Services P Ltd., Mr. Vipin Jain, Secretary General MP Small Scale Industries Organization, Bhopal, shared their experience and highlighted the importance of IPR for SMEs and Entrepreneurs in India.
They said that the concept of IPR should be incorporated in academic curriculum which will help entrepreneurs to generate innovative ideas, thoughts to a great extent. Mr Pradeep added that IPR is a weapon to register your innovation and can be leveraged by selling the rights without any risk.
Mr. R G Dwivedi Regional Director PHD Chamber Bhopal conducted the workshop and urged entrepreneurs to file their patents timely to avoid duplicacy of their idea/brand or design etc by others.

Ms. Preeti Saluja, Chairperson
SAM Group of Institute and Member PHD Chamber on the 50th anniversary of establishment of her institute, presented a memento to CG of the program Dr. Navin Chandra, Director General, M.P. Council of Science & Technology (MPCST).Mr Mahendra Mishra Member of PHDCCI and Managing Director Anand Construction proposed vote of thanks to the participants.- Window To News
RELATED NEWS
January 21st, 2019
January 21st, 2019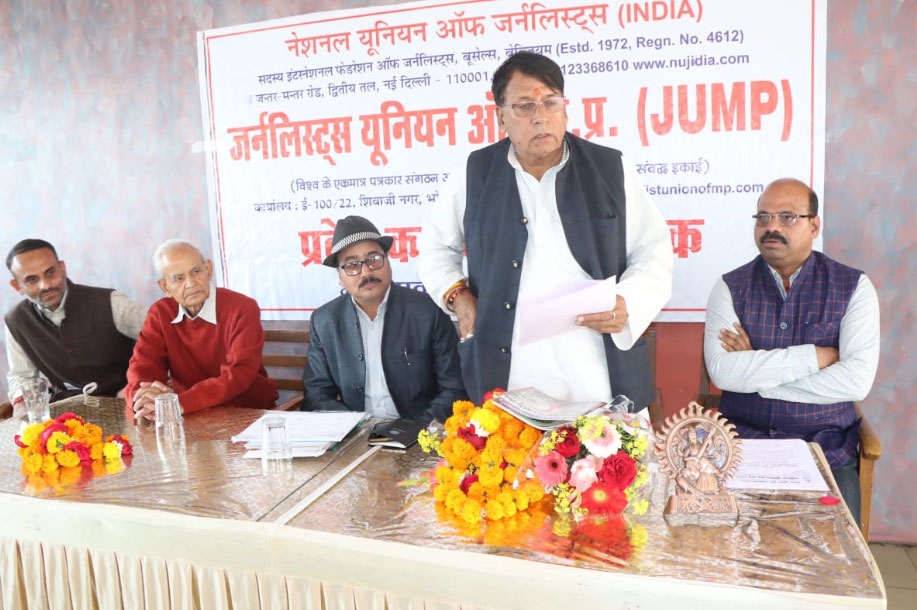 January 21st, 2019