"Silk India 2018", a Unique Silk Exhibition Started at Community Hall, Ravishankar Nagar, Bhopal
Friday - February 2, 2018 11:03 am ,
Category : BHOPAL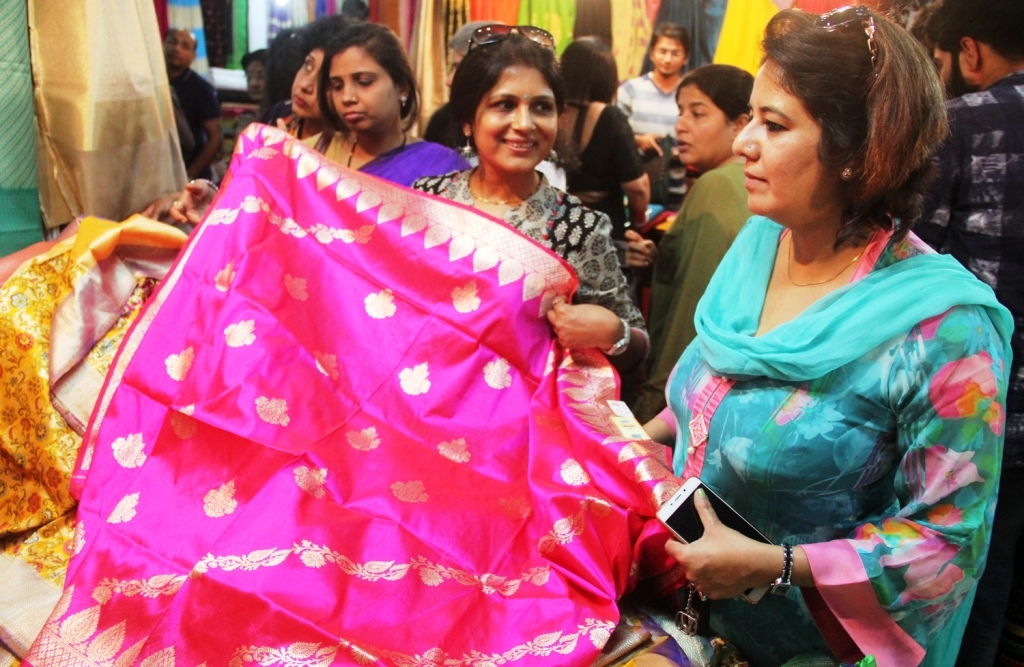 ---

7 days Exhibition cum sale of silk products across the country
Indian silk brand Hastashilpi is
organizing
7 days silk exhibition in Bhopal from 1 to 7
February
2018 where designer handmade unique artwork silk apparels are available for buyers who are looking for silk dresses on the occasion of coming marriage season. "Various Silk Saree Weavers, Handloom Clusters and Silk Co-operative Societies showcasing their products in exposition, purpose of the organization is to make accessible and attain the products directly to the customers, without the moderator to the weavers and artisans'' said, Hastashilpi organizer T.Abhinand.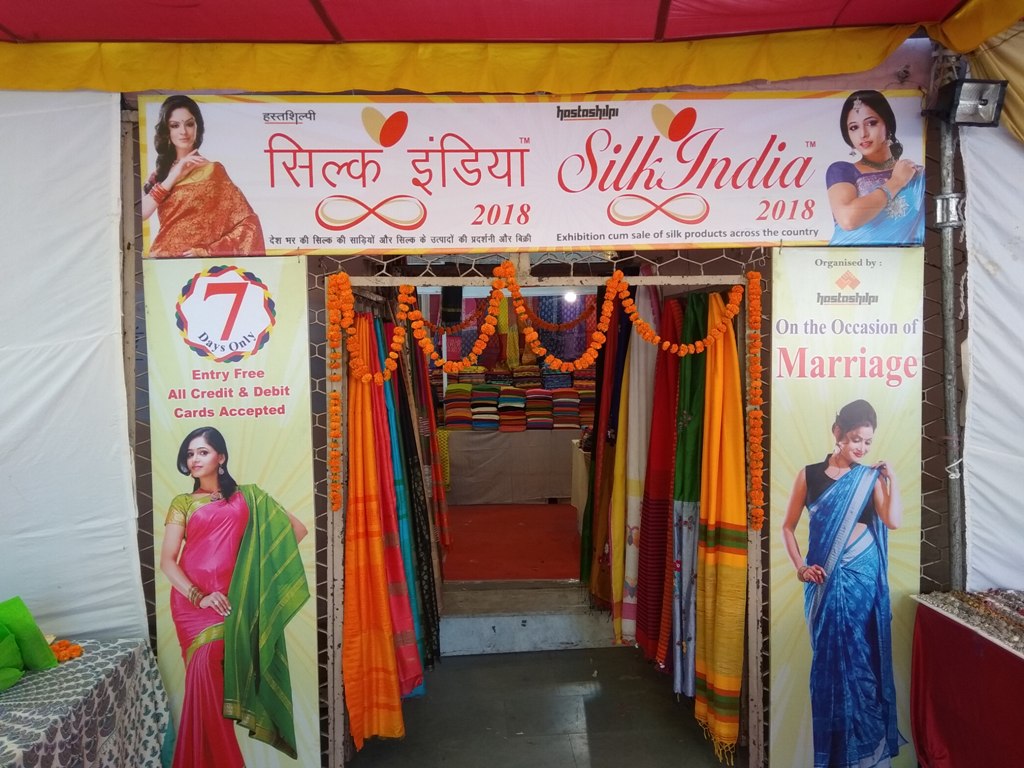 India is the number one producer of silk in the world for which there is a huge demand both in the national as well as international markets. Different varieties of silk are reared based on climatic and geographic conditions of which only four namely Tassar, Eri, Mulberry and Muga are the prominent ones. Tassar and Muga are wild varieties of silk cultivated by silk worms fed on organically grown trees. Bihar, Assam and Chattisgarh are the States are the three States where Tassar and Muga are produced.




Weavers Gautam, who came from Madinipur east of West Bengal in Silk India, is ready to explore his unique art work on saree. The weavers of Kolkata in the exhibition have used Silk as a canvas for their painting art. They have shown different colors on all occasions of joy and festivities. On the same silk, the forest, the shikhars of the South Indian temples, the desert, etc. are woven with rhythmic threads. Weaving of jute silk is also made by the weavers. In addition to this, there is also a glimpse of Pashmina language created by studying the 400-year old designing book of Persian Language in the exhibition. In the books written by the masters of Iran, reading the Persian coding, written in these books, the Pashmina tiles are made in the valley.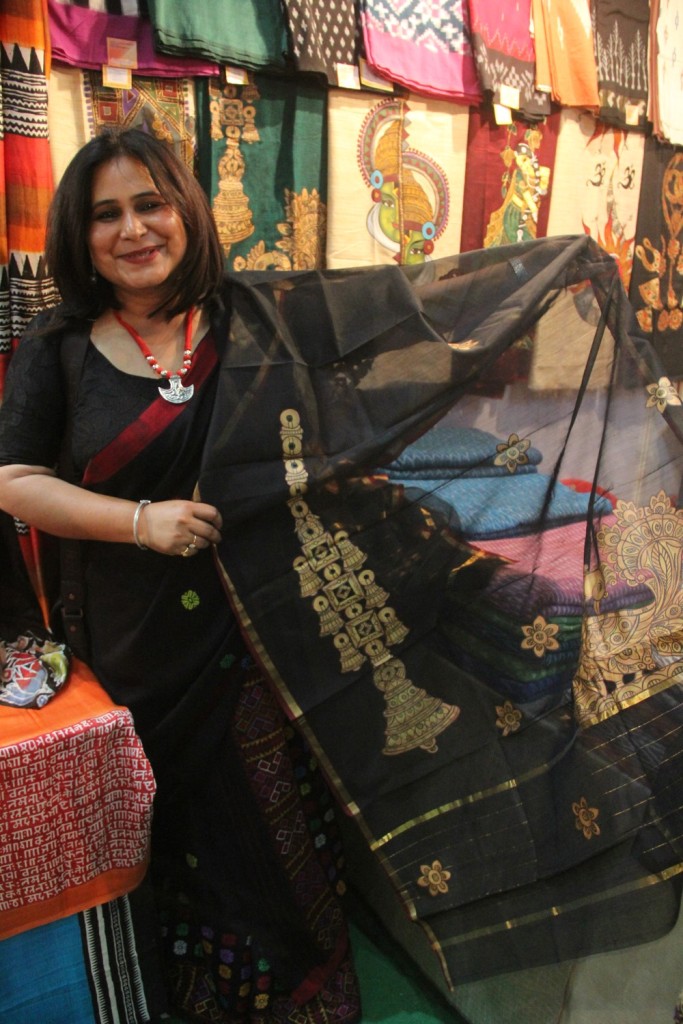 Shantanu, who came from West Bengal in the exhibition, showed Vishnupuri silk and khadi silk to the unleashing birds flying in the forest. The weaver Shubhashashish has brought with us the saris of Arya Stich's work. To make this, first painting is done on silk and then weaving through thread is painted. Creating a sari takes up to three months. From the work of Aree Stich, he has shown to the rural life of Kolkata. Shankh has come from Kashmir and printed the block on the sari of chinnan. Chinan Puri is only in Kashmir in the world. They also have collections of crepe work sarees. The price of these studios in a year and a half is worth 1.5 lakh rupees.

Collection of Sarees available in exhibition:

"Arini Silk Saris, Crepe & Georgette Silk Saris, Chiffon Silk Saris, Tassar silk sarees and suit, Kanjeevaram Silk Sarees & Wedding Saris, Designer fancy Saris, Darmavaram Silk Saris, Raw Silk & Tassar, Jute Silk Saris, Dhaka Silk Saris, Handloom Silk Cotton Saris, Silk Blends Saris & Stole, Silk Shawls, Uppada, Gadwal, Paithani Sarees, Mangalagiri & Pochampalli Silk Saris and much many more products throughout country in this silk expo",he added.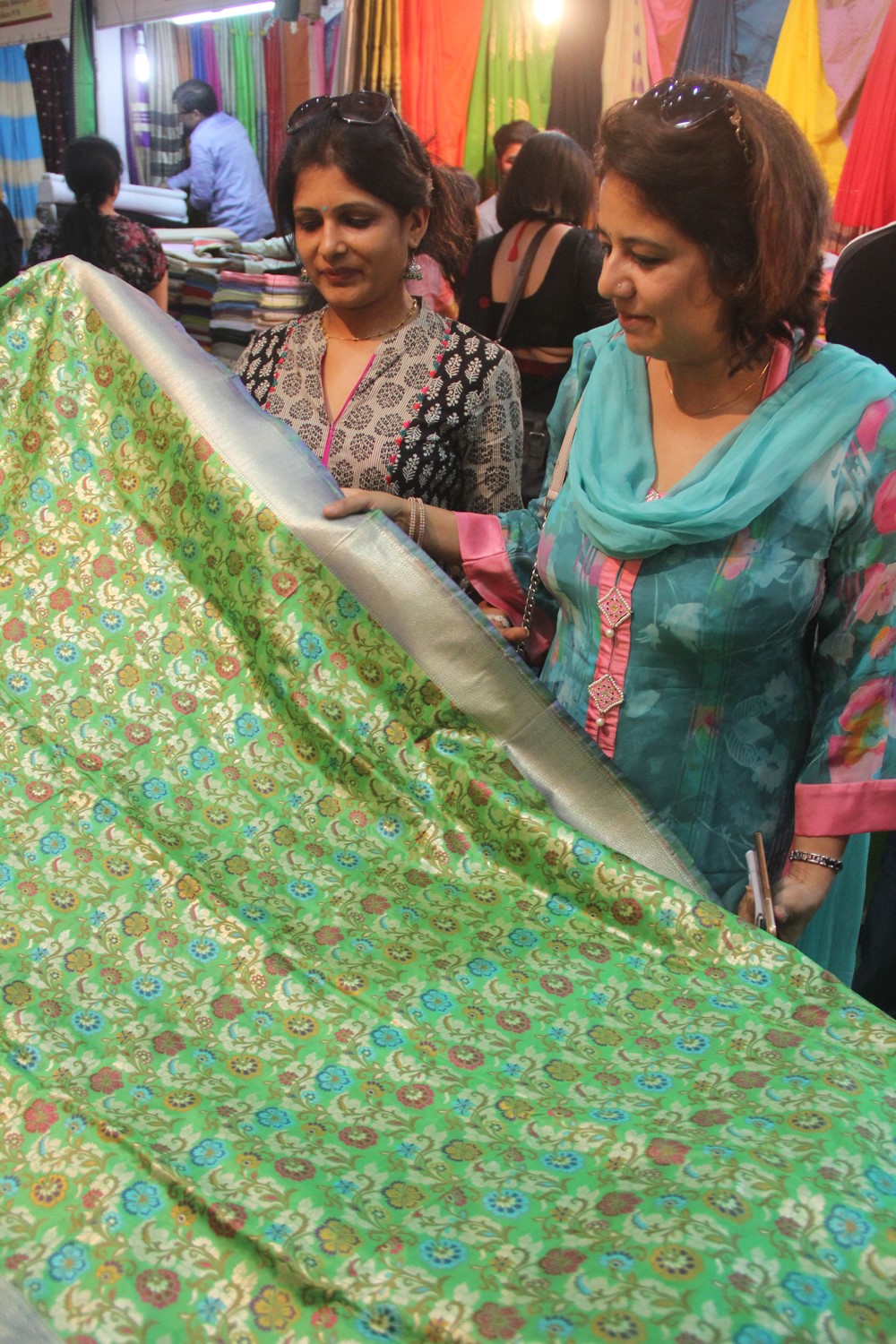 Many more silk products…

Hand Block Print Saris, Suit & Silk Bed Covers, Designer dress materials & Border, Lazes, Kurtis, Bhandani Sarees, Hand Woven Matka & Assam Muga Fabrics, Apoorva Silk Saris, Baluchari, Dhaka Masli, Gicha Saris, Boutique Saris, Kantha Saris, Zordoshi, Lucknow Chikan Work Sarees, Bhagalpur suits, Printed Silk Saris, Banarasi Sarees, Reshmi plain and Butti saris, Maheswari, Chanderi Silk Saris & Suit and Kota silk, Mulberry silk with temple border, Banaras Jamdani, Hand-woven saris will on display.- Window To News

RELATED NEWS
January 21st, 2019
January 21st, 2019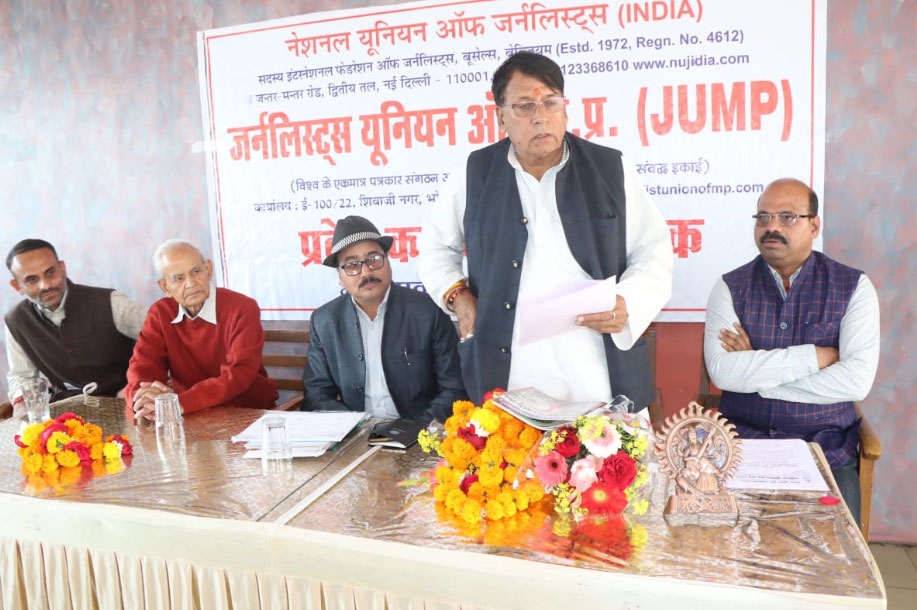 January 21st, 2019