Government listens to farmers and works also for farmers
Tuesday - February 13, 2018 1:06 am ,
Category : BHOPAL
---
Reactions of farmers at Kisan Maha Sammelan on CM Chouhan's announcements
Bhopal:
Government listens to the farmers and works for their welfare also. This was said by farmers who had come to take part in the Kisan Maha Sammelan at Jamboori Maidan here today. Farmer Tilakram of Shikarpur in Sehore district is happy with the announcements made by Chief Minister Shivraj Singh Chouhan. He is of the opinion that they will be benefitted with the incentive of Rs 200 on the support price of wheat.
Ramprasad and Bhanwarlal of Khilchipur tehsil in Rajgarh district view the announcements of CM Chouhan at the Kisan Maha Sammelan as a government that works in the interest of farmers. They said that the cost in farming has increased but the government has given them a huge relief by giving them the incentive on support price on wheat.
Farmer Bhanwarlal of Gadiakhedi villahe of Kalapipal tehsil in Shajapur district is also happy with the CM's announcements at the Kisan Maha Sammelan. He said that Rs 200 incentive to farmers on the support price of wheat per quintal this year is a major announcement. Bhanwarlal says that he grows wheat crop on most part of his land.
Umrao Singh, resident of Rasulia village of Kakadia panchayat , District Bhopal, Kale Khan of Bhanpura village of Bhopal district said that the government not only listens to the farmers but also works for their welfare.
Dayal Singh Gurjar of Mengra Navin village said that CM Chouhan made these announcements as he understand the pain and suffering of farmers. He said that the Bhavantar Bhugtan Yojana will be successful in the true sense only when the farmer gets his payment on time. He lauded the payment of interest on storage in a gap of one month. Narayan Singh Gaur of Vagsi village said that God does not just give, he showers you with blessings. This was proved correct at the Kisan Maha Sammelan organized at Jamboori Maidan today by announcements of pro-farmer schemes like CM's Productivity Scheme, Mukhyamantri Rin Samadhan Yojana, One thousand Custom Hiring Centres, Krishak Yuva Udyami Yojana etc. He said that the Chief Minister will get the blessings of thousands of families.
Scheduled Caste farmer Shriram said that 'the CM has given them much, let him be happy always'. Vishwanath of Sumer village told that we are happy if the farmers get their crop insurance money, foodgrain material on time and fair price for their produce. Works like providing Khasra copies to farmers, demarcation, grading system in krishi upaj mandia, making farming a beneficial profession, Rs 25 thousand value for cultivation on one acre and increasing rakba on irrigation will have far-reaching results. This Sammelan will prove to be historic for the welfare of farmers.
Chief Minister Chouhan made several announcements in the interests of farmers at the Kisan Mahasammelan at Jamboori Maidan in Bhopal. Giving their reactions on the Mahasammelan, the farmers said that farmers will now get fair price for their produce now that they are being provided four months storage facility for their produce and the storage expense will be borne by the state government.
Mangilal Kharpa and Mahendra Singh of Rajedi village of Rajgarh district welcomed the CM's announcement to boost gau-palan along with farming. He said that now 15 thousand beneficiaries will be benefitted from Acharya Vidyasagar Gau-Samvardhan Yojana in the whole year. He also said that cowsheds should be operated up to gram panchayat level through public participation for good results.
Gajesingh of Berkheda Patahani of Bhopal district expressed joy at the decision of changing kisan credit cards to RuPay cards. With this decision farmers will get cash faster and they will be in a position to use it for farming purposes. Prahlad Singh of Chirouli village in Sanchi block of Raisen district said he is happy for inclusion of onion under Bhavantar Bhugtan Yojana. He said that farmers are not getting fair price for their onion crop since the last few years. This decision will provide relief to onion producing farmers.
Farmer Ramgovind of Maina village of Gunnaur tehsil in Panna district said he is happy that the responsibility of custom processing and servicing center has now been handed over to farmers. Farmers of Goyla and Vedannagar village of Shajapur considered the facilities given to sharecropper farmers by the state government are significant.
Giving a similar reaction to the announcement of keeping crop in
godown/warehouse on government expense to ensure fair price to farmers for their produce under Bhavantar scheme, Bhai Bheema Sahu and Gulchand from Dhavla village of Prabhatpattan block of Multai tehsil in Betul district said "Saab Jase to kisan ji jayenga, bahut badhiya baat kahi hai mukhyamantri ne".
Mangilal and Meherban Singh of Maujipur village of Shajapur district were so happy that they said "Rajaji ki jai ho, small farmers were in great difficulty, now they will get help.-
Window To News
RELATED NEWS
February 21st, 2019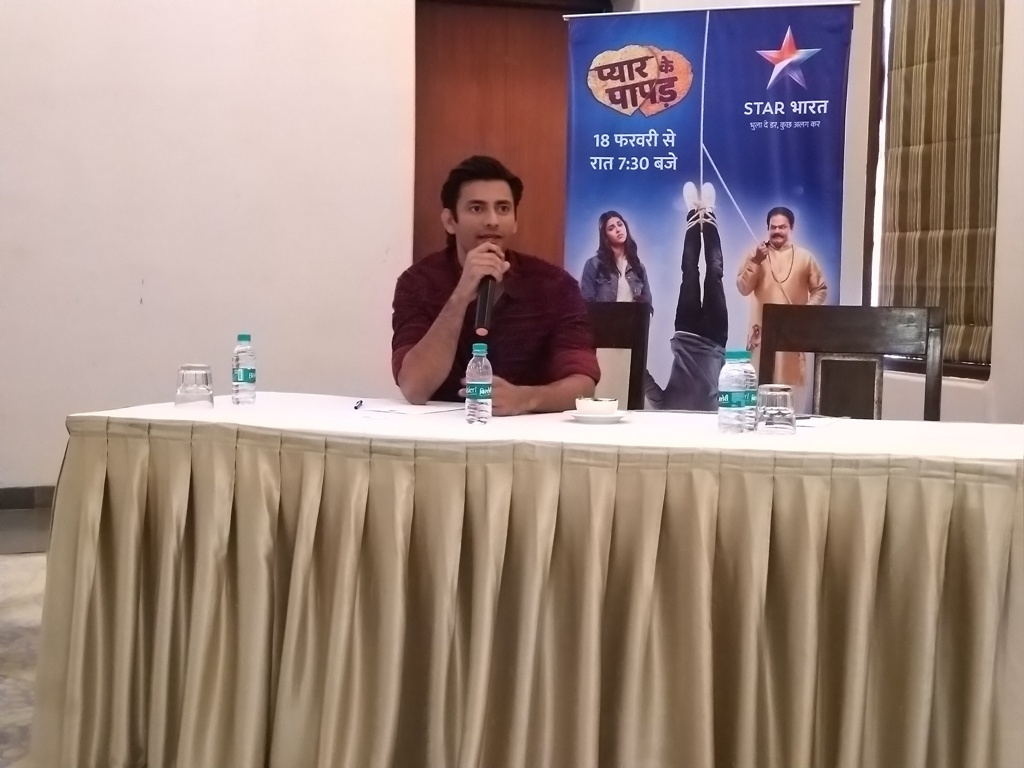 February 19th, 2019
February 19th, 2019