The Spectacular Showcase of Thousand Years of Cultural Heritage, "Khajuraho Dance Festival", Kicks Off Today!
Tuesday - February 20, 2018 4:17 pm ,
Category : WTN SPECIAL
---
If you are fan and followers of art, culture and heritage? Save Your Dates in between February 20th- 26th, as the magnificent, spectacular showcase of thousand years of cultural heritage, "Khajuraho Dance Festival", kicks off today at Khajuraho under the flagship of Madhya Pradesh Kala Parishad.

Come On, join a week-long gala time all soaked in the centuries-old ethnic enriched serenity of art and culture at the Khajuraho Dance Festival showcasing the most impressive ancient architecture one ever witness.These dances held against the backdrop of ancient temples of Khajuraho are loved by the audience not only form the India but its a significant destination of attraction for international tourists as well. Art Mart, Nepathya, International Film Festival and Hunar handloom exhibition will also be substantial attractions at the festival this year."
Finally, the wait is over! Come be a part of the splendid Khajuraho Dance Festival as it unfolds the brilliant classical dance forms of India showcasing rich cultural traditions.
Awaiting your presence from 20th-26th February!
Visit Now- https://t.co/7rpalu1CsO#MPTourism #KDF pic.twitter.com/AyLgVEAhzh

— MadhyaPradeshTourism (@MPTourism) February 20, 2018
Celebrating Khajuraho's 1000-year-old cultural heritage. Be a part of the Khajuraho dance festival, a week-long cultural extravaganza organised by the Madhya Pradesh Kala Parishad from February 20th- 26th. #IncredibleIndia pic.twitter.com/d5NjwxQTFi

— Incredible!ndia (@incredibleindia) February 20, 2018
A melange of performances such as Kuchipudi, Kathak by renowned artists like Raja-Radha Reddy from Delhi, Lakshmi Vishwanathan and Hema Tharuna-Kalaanjali from Chennai, Mohini Moghe from Jabalpur, Darshna Jhaveri and Kadambari Shivaya from Mumbai will mesmerise the audience.

As the artists from all over India are set to stage their performances that will light your mind to the echoing of the musical beats and Taal uplifting your soul into the joy of traditional dancing, the 44th editon of Khajuraho dance festival is set to enthral the audience from February 20.

Diversified performances will spark ones mind. Kathak and Kuchipudi by Rjaj Radha Reddy from Delhi, Mohini Moghe from Jabalpur, Darshana Jhaveri and Kadambari Shivaya from Mumbai, and Lakshmi Vishwanathan and Hema's presentation form Chennai are set to create a magical aura across over the audience minds.

Apart from the dance shows an exhibition as called ''Kalavarta" will display and include dialogue over the art effects by various regional and national artists signifying the importance of fine arts. Movies which reveals the culture around the world will also be screened in the festival. Movies like 'The Mask of God', 'Masson - a tale of cultural Interpretation' will be screened.

Historians believes that during the early century each gate of Khajuraho was boarded with the date trees (khajur- in - Hindi), the presence of these date trees called for its name to,"Khajura-Vahika".

Describing Khajuraho the Minister of State for Electronics & Information Technology and Tourism under Independent Charge, Alphons KJ stated, "It's the most impressive ancient architecture I've ever seen. Must see every Indian. #Khajuraho @MPTourism". - Window To News
RELATED NEWS
December 12th, 2018
December 11th, 2018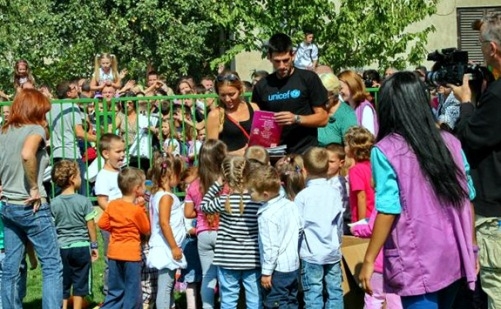 December 11th, 2018