London Fashion Week: If You Love, Live, Follow and Breathe Fashion!!
Wednesday - February 21, 2018 3:12 pm ,
Category : WTN SPECIAL
---
Fashion Fest for Fashion lovers "London Fashion Week ", is already over and if you have missed the fashion extravaganza, no worries! We have highlights from the world's top fashion event for those who love, live and breathe fashion.

Dumped to the brim days were full of more creativity and rhythm of sparkling events, parties and presentations. The scheduled Fest ramped up with the beats of nearly $500 million spectators. The fashion houses which showcased presentations were Wales Bonner, Songzio Blood, Brotherjohn, Lawrence Sullivan, Qasimi, Vivienne Westwood, Michiko Koshino and John Smedley and many more. The gala had a lot wrapped in latest fashion and trends leaving spectators breathless with seeming creativity. Check out glimpses of fashion fest.


A game-changing glamour, unrivalled style inspiration and groundbreaking trends all for @London. The London Fashion Week, with a big bang splash, pooled big brand names like Quinn, Jamie Wei Huang, Natasha Zinko, Erdem, Roksanda, MoP London, Sophia Webster, Christopher Kane, Emilia Wickstead and British Fashion Council.
Her Majesty, The Queen Elizabeth II, awarded for the first time, "The Queen Elizabeth II Award" for British design to Richard Quinn. In the pictures below, Her Majesty sits front row alongside Anna Wintour and British Fashion Council CEO Caroline Rush. - Window To News
Watch the street style highlights from Day 5 of #LFW! See the full gallery at https://t.co/Ji0AfbRs36 pic.twitter.com/Td2mz1kp1g

— London Fashion Week (@LondonFashionWk) February 20, 2018
Watch the street style highlights from Day 3 of #LFW! See the full gallery: https://t.co/gkJqgoBMhK pic.twitter.com/ka50dxcfOx

— London Fashion Week (@LondonFashionWk) February 18, 2018
Watch highlights from day 2 of #LFW, including @JW_ANDERSON, @dorateymur, @HouseOfHolland, @LuluGuinness, @Simone_Rocha_, @MollyMGoddard, @Burberry, @Chalayanstudio, @GPugh_Studio and @BFC #NEWGEN recipients Halpern & @SadieWilliamsUK #PositiveFashion pic.twitter.com/ieq5h25SSd

— London Fashion Week (@LondonFashionWk) February 18, 2018
Don't miss the best of street style from Day 2 at #LFW! See the full gallery: https://t.co/rYvit8qBxE pic.twitter.com/jA0YrWNGSI

— London Fashion Week (@LondonFashionWk) February 17, 2018
RELATED NEWS
December 12th, 2018
December 11th, 2018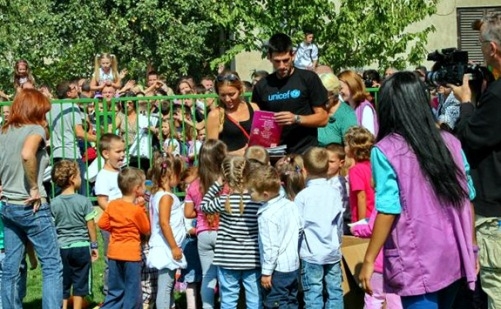 December 11th, 2018