Congratulations Avani Chaturvedi to Become The First Indian Woman to Fly Fighter Aircraft 'MiG-21 Bison' solo.
Thursday - February 22, 2018 12:38 pm ,
Category : WTN SPECIAL
---
What a proud moment for India, Avani Chaturvedi became the first Indian woman to fly Fighter Aircraft 'MiG-21 Bison' solo. Avani Chaturvedi who become the first women fighter pilot
is also the recipient of #FirstLadies. First Ladies an initiative by the government of India, a revolutionary concept to promote and uplift the woman status in India.

Pawing the path toward equality for women the first ladies was the program and a platform to felicitate women who have achieved milestones and are declared as 'firsts' in their respective fields with them to inspire the other females with the tagline #ICanSoCanYou. The ceremony of felicitation was held at Rashtrapati Bhavan.

Avani Chaturvedi was awarded along with the Bhawana Kanth and Mohana Singh, who are also the first women pilots in the Indian Air Force. The Trio officers were commissioned as flying officers in July 2016.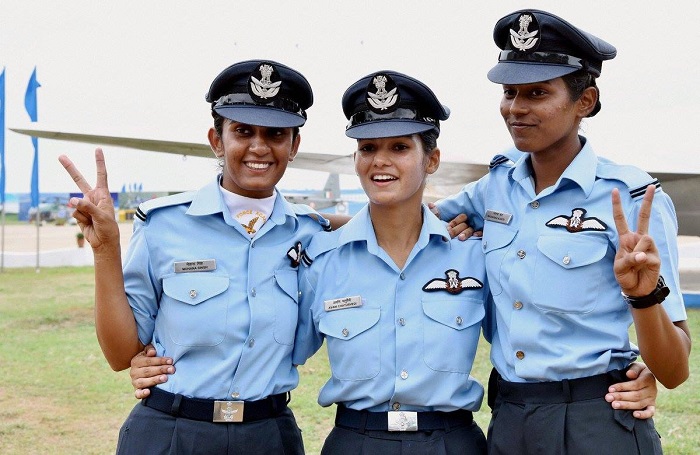 Avani Chaturvedi, Bhawana Kanth and Mohana Singh
Fg Offr Avani Chaturvedi, one of #FirstLadies, now becomes the First Indian Woman to fly a Fighter Aircraft 'MiG-21 Bison' solo. We salute the Braveheart for scripting history. On 19 Feb 2018 Avani Chaturvedi flew a MiG-21 Bison aircraft in her first solo flight
- Window To News
RELATED NEWS
December 15th, 2018
December 15th, 2018
December 14th, 2018