Elon Musk; Tintin A and B— SpaceX's First Two Global Internet Demo Satellites Deployed and Communicating to Earth stations.
Friday - February 23, 2018 10:10 am ,
Category : WTN SPECIAL
---
In another advancement, in the series of launches billionaire Elon Musk's Rocket Company SpaceX soar to further heights with the launch of two test low-earth Orbit Satellite. SpaceX Falcon 9, initiates the two experimental satellites Micro sat 2a and 2b( Tintin, A and B), via along with the Spanish Government satellite PAZ.


Falcon 9 launches PAZ and Tintin A and B—SpaceX's first two global Internet demo satellites—to orbit from the SpaceX launch site at Vandenberg Air Force Base in California. The tech giant Elon Musk was working for many years and was the description of it many times. The space Techy plans to launch thousands of low-orbiting satellites that will be able to provide high-speed internet to the people around the world is set to soon with the days nearer for the launch of the first round of prototypes.

Earlier last week the FCC Chairman Ajit Pai proposed approving SpaceX's application "to provide broadband services using satellite technologies in the United States and on a global basis. The SpaceX plans to put all of its low-Earth orbit satellite broadband networks providing satellites into the orbit by 2024.

Elon Reev Musk, the CEO and Lead designer SpaceX, over his SM handle, shared the news with series of tweets, "First two Starlink demo satellites, called Tintin A & B, deployed and communicating to Earth stations", as he shared an eight-second video. The techy Elon further tweeted 'Tintin A & B will attempt to beam "hello world" in about 22 hours when they pass near LA". - Window To News
RELATED NEWS
December 12th, 2018
December 11th, 2018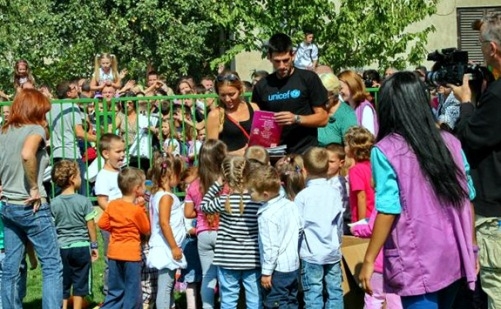 December 11th, 2018