#Breaking; Indian Iconic Actress Sridevi's Death Mystery Solved.
Tuesday - February 27, 2018 5:07 pm ,
Category : WTN SPECIAL
---
Dubai Public Prosecution has approved the release of the body of the Indian actress Sridevi to her family following the completion of a comprehensive investigation into the circumstances of her death. Dubai Public Prosecution stressed that all regular procedures followed in such cases had been completed. As per the forensic report, the death of the Indian actress occurred due to accidental drowning following the loss of consciousness. The case has now been closed.
In a recent development, Dubai Police yesterday had transferred the case to Dubai Public Prosecution, which concluded in a statement that, "Dubai Public Prosecution stressed that all regular procedures followed in such cases had been completed. As per the forensic report, the death of the Indian actress occurred due to accidental drowning following the loss of consciousness. The case has now been closed."

The death of Sridevi which was announced by the family members was confirmed after 40 hours by the Dubai authorities. The family announced the departure of soul on Saturday night and attributed it to be a cardiac arrest.

The sources for the hotel Emirates Towers where the actress was staying stated she was first found by them collapsing in the bathroom of the hotel.

The autopsy and forensics investigation by the Dubai police showed under the initial investigation that the Bollywood actress died of drowning underwater losing her consciousness in the bathtub in her room in Jumeirah Emirates Towers hotel where she was staying. The Golf news reported earlier that the Dubai police source said to them as indicated by Gulf Media, they had also found traces of alcohol in her body and this may have led to the accident of her slipping into the bathtub.


Following the completion of post-mortem analysis, @DubaiPoliceHQ today stated that the death of Indian actress Sridevi occurred due to drowning in her hotel apartment's bathtub following the loss of consciousness.

The investigation is complete, and the procedure for the handover of the mortal remains are almost whole. - Window To News
Dubai Public Prosecution stressed that all regular procedures followed in such cases have been completed. As per the forensic report, the death of the Indian actress occurred due to accidental drowning following loss of consciousness. The case has now been closed.

— Dubai Media Office (@DXBMediaOffice) February 27, 2018
Dubai Public Prosecution has approved the release of the body of the Indian actress Sridevi to her family following the completion of a comprehensive investigation into the circumstances of her death.

— Dubai Media Office (@DXBMediaOffice) February 27, 2018
النيابة العامة في #دبي: قرار الإفراج عن الجثمان جاء بعد اتمام كافة التحقيقات والأمور الإجرائية المتبعة في مثل تلك الحوادث، للوقوف على كافة ملابساتها وضمان تحقيق العدالة في إطار القانون.

— Dubai Media Office (@DXBMediaOffice) February 27, 2018
RELATED NEWS
December 12th, 2018
December 11th, 2018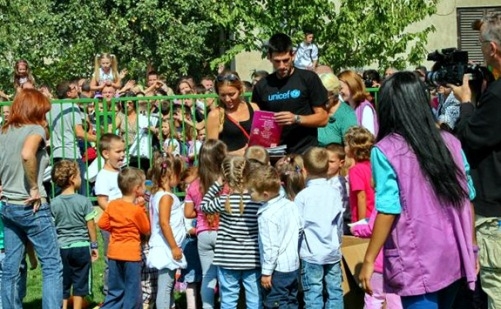 December 11th, 2018