Elon Musk's SpaceX Falcon9 Marked Half-Century with its Latest Launch!!
Tuesday - March 6, 2018 1:17 pm ,
Category : WTN SPECIAL
---
What a milestone moment for the tech giant Elon Musk's company, SpaceX which marked its fifty falcons 9 launches in the journey that begins to space a decade ago.

In another advancement, in the series of launches billionaire Elon Musk's Rocket Company SpaceX soar to further heights again today, March 6th at 12:33 a.m. ET, where SpaceX successfully launched the Hispasat 30W-6 satellite from Space Launch Complex 40 (SLC-40) at Cape Canaveral Air Force Station in Florida.

The Hispasat 30W-6 satellite, weighing about six metric tons, is the most massive earth orbiting satellite over the equator which SpaceX has flown to date. The satellite was deployed to a Geostationary Transfer Orbit (GTO) within approximately 33 minutes after launch. Due to unfavourable weather conditions in the recovery area of the Atlantic Coast., SpaceX did not attempt to land Falcon 9's first stage after launch.

The proud CEO tweeted his another mark of success as he quoted, "Very proud of the SpaceX team! Can't believe it's been fifty Falcon 9 launches already. Just ten years ago, we couldn't even reach orbit with little Falcon 1."

Last week only the SpaceX company launched two test low-earth Orbit Satellite. SpaceX Falcon 9, initiates the two experimental satellites Micro sat 2a and 2b( Tintin, A and B).




SpaceX осуществила запуск ракеты-носителя Falcon 9 с испанским телекоммуникационным спутником Hispasat 30W-6. Пуск состоялся в 8:33 по московскому времени с базы ВВС США на мысе Канаверал во Флориде. pic.twitter.com/BJpmQYQBoV

— Космос - Астрономия (@rus_astro) March 6, 2018
Very proud of the SpaceX team! Can't believe it's been fifty Falcon 9 launches already. Just ten years ago, we couldn't even reach orbit with little Falcon 1.

— Elon Musk (@elonmusk) March 6, 2018
Successful deployment of Hispasat 30W-6 to a geostationary transfer orbit confirmed. pic.twitter.com/PHctrfzwKa

— SpaceX (@SpaceX) March 6, 2018


The new global mobile communications network, Hispasat 30W-6 will provide Hispasat additional Ku and C band capacity in Europe. The Mediterranean and the Americas; reinforce the distribution of audiovisual content in Latin America, and provide connectivity in mobile environments. The " SpaceX representatives wrote in the mission description. "Utilizing the satellite's Ka-band transponders, Hispasat 30W-6 will enable Hispasat to expand its broadband service offering in the European region and northwest Africa. Hispasat 30W-6 was built by California company SSL (formerly Space Systems/Loral) and has a design lifetime of 15 years, SpaceX representatives added.- Window To News
Also Read;
RELATED NEWS
December 12th, 2018
December 11th, 2018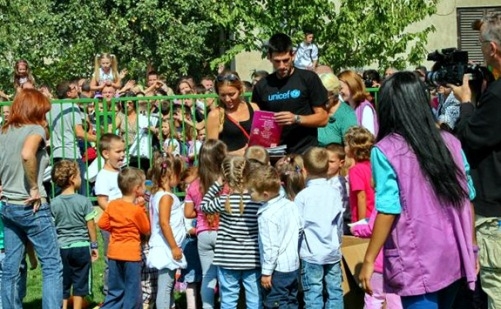 December 11th, 2018