Campaign to make Ujjawala Yojana Successful to be conducted in April-May: CM Chouhan
---
M.P. is Laboratory for Succesful Implementation of Public Welfare Programmes:Union Minister Pradhan
Bhopal:
The Chief Minister Shivraj Singh Chouhan said that a campaign to make Ujjawala Yojana successful in the state will be conducted in the month of April and May. During the campaign, besides conducting an activity to provide houses to the poor and other facilities, gas connections will be provided under the Ujjawala Yojana on top priority. This was informed by Chouhan in a review meeting of Ujjawala Yojana and Skill development programmes held in the presence of the Union Minister for Petroleum, Natural Gas, Skill Development and Entrepreneurship Dharmendra Pradhan at Mantralaya today.
Chouhan mentioned that action has been taken on the integrated implementation scheme for the welfare of about one crore 50 lakh labourers of unorganized sector. Under the scheme, work to transform unskilled labourers into skilled labourers will be carried out. Youth Empowerment Mission has been constituted for the integrated efforts of technical education, skill development and employment. Under the Mission, skill development of 7 lakh 50 thousand youth will be undertaken every year and the same number of youth wil be linked with employment and self-employment.
It was informed on the occasion that employment, self-employment and skill development conventions are organized after every quarter in every district of the state. 'Chalein ITI' campaign is being conducted for the publicity of employment oriented education. Flexi M.O.U. scheme has been made to bridge the gap between the Industry and ITI. Training on various trades has been started at 7 ITIs to facilitate employment and self-employment to divyangs. Online semester examination is conducted in ITIs.
Appreciating the programmes being conducted in Madhya Pradesh for the welfare of the poor, the Union Minister Pradhan stated that Madhya Pradesh is the laboratory in the country for successful experiments to fulfill the concept of Antodaya. He further said that Ujjawala Yojana should be implemented like public distribution system. Policy can also be framed at local level for gas cylinder distribution in remote areas. If required, permission for opening a new agency can be considered. Pradhan mentioned that a basic infrastructure for implementation of Ujjawala Yojana should be made in fair price shops and gram panchayats. He informed that work to distribute gas through pipeline in Bhopal will be carried out shortly. Moreover, Pradhan told to send proposal at the earliest for financial assistance from the union government to transform unskilled labourers into skilled labourers and apprenticeship under the Pradham Mantri Rozgar Protsahan Yojana. He also emphasised need to set up skill university in the state.
Chief Secretary B.P. Singh, Principal Secretary Technical Education and Skill Development Sanjay Bandopadhyaya, Principal Secretary Food and Civil supplies Smt. Neelam Shami Rao, Principal Secretaries to CM Ashok Varnval and Vivek Agrawal, Commissioner Food and Civil Supplies Vivek Porwal and senior officers of petroleum, natural gas, skill development and entrepreneurship departments were present in the meeting.-
Window To News
RELATED NEWS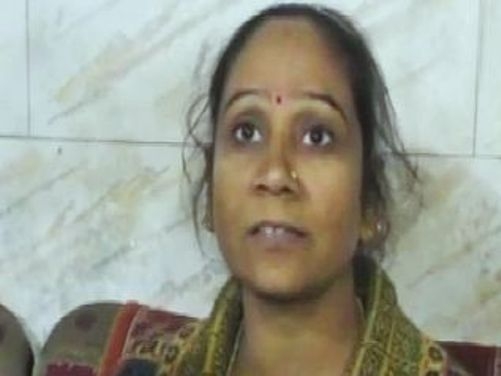 January 23rd, 2019
January 23rd, 2019
January 22nd, 2019