Sikkim Cultural Utsav organised to commemorate the 42nd foundation day
Thursday - March 22, 2018 9:03 pm ,
Category : BHOPAL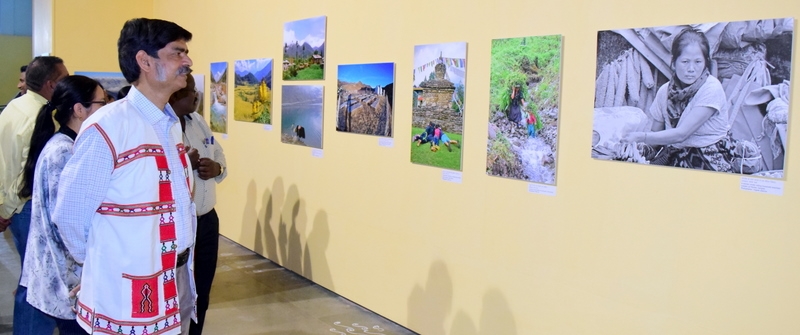 ---
Bhopal:
On the occasion of Sikkim Cultural Utsav organised to commemorate the 42nd foundation day of the IGRMS, scholars presented research papers on the topic - culture of Sikkim - on the second day of the national symposium on Historicity livelihood and emerging socio-cultural reality of Sikkim.The session was headed by renowned social scientist Prof A C Sinha. Dr James Haokip, from the Anthropology department of Sikkim University, spoke on the topic of the symposium, Dr. Uttam Lal brought light on Yak breeders and the problem they face along the international border.
Dr. Karishma Lepcha speaking on the topic religious landscape of Sikkim, she said Buddhism started entering Sikkim in 17th century and was adopted by local Lepcha community and accepted Kanchanjanga mountain range as conserving/protecting god. But now slowly the geography of Sikkim is changing. Dr Roshina Gaulug presented her research paper on traditional Lepcha dress for women and said the clothes and patterns on them are community identifty of the Lepcha community. This session was chaired by prof T B Subba of Northeast Hill University, Shillong.

14th Annual Lecture
Prof T B Subba of Northeast Hill University, Shillong, Meghalaya delivered the 14th annual eganaramous lecture and Anthropologist Prof PK Mishra chaired the programme. At the outset, Prof. Sarit Kumar Chauduri, Director Indira Gandhi Rashtriya Manav Sangrahalaya, Bhopal gave welcome speech and introduce the Lecture Prof. T.B. Subba among Museum Staffs and other Guests. Prof. Subba told that Middle Class consist maxiumum percentage in India's population, but this museum is not successful in felicitate the middle class of our country. He said that one of the main reason of it, that on one hand the middle class is busy in earning their bread and butter and non involvement of this museum in strangle their curosity, on the other hand paucity of exhibitions as per the visitors demand, lack of waking up curosity among the visitors by the museum staff, Performances were based on New themes, paucity of various facilities provided to the visitors etc. are the few resaon which shall be rectified.
Prof Subba suggest that one of the key factor to attract the Middle class to this museum is that various exhibitions on Social Diversity shall be organized which must includes various oppositions and also bring new changes by organizing exhibitions on new themes and replacing new objects from the older one. Prof. P.K. Mishra who headed the Lecture also insist that this Museum should emphasizes on various oppositions of our society which are in vogue to museum make itself incidental. At last, Shri Arun Kiro, Assistant Curator and Incharge Veethi Sankul delivered closing address and gave thanks to the Lecurer and other participants.

Photo Exhibition
On the occasion of IGRMS's 42nd foundation day, a photo exhibition on "Sukhim: Land, people and culture of Sikkim" was jointly inaugurated by Prof PK Mishra, Dr. Uttam Lal and Dr. Karishma Lepcha . On this occasion, Museum Director Prof Sarit Kumar Chaudhuri, Anthropologist Prof TB Subba and other dignitaries were also present.
Sukhim is a local word which means a new home. With time, Sukhim became Sikkim. Sikkim is the land of various tribes and gypsies. On May 16, 1975 when Sikkim became a part of India as a state, it was surrounded by Indian state of West Bengal and China, Nepal and Bhutan. Sikkim is the least populated and second smallest state of the country. Besides East Himalayas, it is known for its biodiversity, Alpine trees, tropical rainforest and India's tallest and the world's third tallest Kanchanjanga mountain. Culturally, Sikkim has a good mix of various cultures, religions and communities. In Sikkim, people from mainly three communities are found - Lepcha, Bhutis and Nepali who settled in the state during different timeperiod. The state is so attractive that one can't stay away from it for long.
Sikkim is not only known for its natural beauty but also experts respects it for its art, craft and fairs and festivals. Sikkim is a state adjacent to Kanchanjanga biodiversity where the leged of Bon Manchi - A man of the forest, is famous. This exhibition in brief shows the land, people and culture of Sikkim.

Sikkimese food impresses audience
Sikkim is known for its special cuisines. Momos, Tomato pickle, Thukpa, Kainema curry, Sinki soup, Gundruk pickle, Churpi soup, Sael roti, Pakku CURRY etc are among few of its dishes.

Cultural programme
The performance of traditional artisans from Sikkim commenced with Bhutia Dance -Denzong ney. After that Tamang Dance- Dim sang Bhari, Rai Dance - Bhuruwa Silly, Newar Dance – Bajrayogini, Classical chariya dance, Gurung Dance - Kine Dui Na Saila Dai, Lepcha Dance-Gho Tinke Fo, Limboo Dance –Chabroung, Nepali Folk Dance Fusion.-
Window To News
RELATED NEWS
December 18th, 2018
December 18th, 2018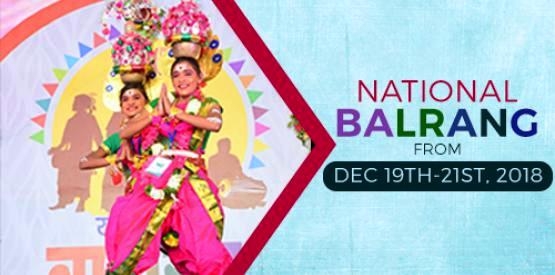 December 18th, 2018