Development roadmap of Madhya Pradesh for next five years ready
Friday - March 30, 2018 3:11 am ,
Category : BHOPAL
---

CM Chouhan at India Today "State of the States" Conclave
Bhopal:
Chief Minister Shivraj Singh Chouhan has said that Madhya Pradesh has witnessed well-planned development in the last one decade. He said that a roadmap for the next five years has been prepared to give pace to the development of the state. Rs 83 thousand crore will be spent on urban development. Chouhan was addressing the India Today 'State of the States Conclave' organized by a magazine group here today. The Chief Minister released the 'State of the States' report.
The magazine group has evaluated the performance of the districts on the basis of education, health, infrastructure, water and cleanliness, agriculture, industry, provision of services, system and accomplishment and progress of law and order system and best arrangements.
In the education sector, Gwalior has been declared the best district and progressive district. In the health sector, Raisen has been declared the best district and Guna as progressive and in the infrastructure sector Bhopal has been declared as best district and Mandla as progressive district. Similarly in water and cleanliness sector, Indore has been declared the best and Satna as progressive district. In industry sector Katni is best district and Shahdol district has been declared progressive district. In service sector Bhopal has been declared the best and Anuppur progressive district. Indore has been declared the best in accomplishment while Harda is progressive, similarly Sheopur best and Khandwa progressive in law and order system. In all these areas, Indore has been declared overall best and Rewa overall progressive district. The Chief Minister honoured the district presidents and representatives of these districts and praised them for their good work.
The Chief Minister said that the initiative to evaluate the performance of the district in the development sector and honouring them is commendable. This boosts the will power of the officials. He said that the journey of development of Madhya Pradesh has started with improvement in the basic infrastructure, today there are strong infrastructure in important areas like road, power and water. The agriculture sector has witnessed remarkable progress. One decade ago, the irrigation capacity was only 7.5 lakh hectare which is 40 lakh hectares now. In the next five years it will be 80 lakh hectares.
The Chief Minister said that a state with agriculture-based economy cannot prosper without the progress of farmers. He said that it is a challenging task to reduce the cost of cultivation and fetching a fair price for their produce. This work has been done by the state government. Wheat purchase in Kisan Samriddhi Yojana is now Rs 2,000 per quintal. As many as 3,000 food processing units are to be established under Kisan Yuva Udyami Yojana. He said that the Basmati producing farmer' fight will continue till it gets the GI tag. Centre is with the farmers of Madhya Pradesh.
Chouhan said that the poor have equal rights over the state's resources. The country's biggest social security scheme has been introduced for the unorganized sector labourers. Children of labourers will not have to pay fees from Class I to PhD. Their treatment will also be free.-
Widnow To News
RELATED NEWS
December 18th, 2018
December 18th, 2018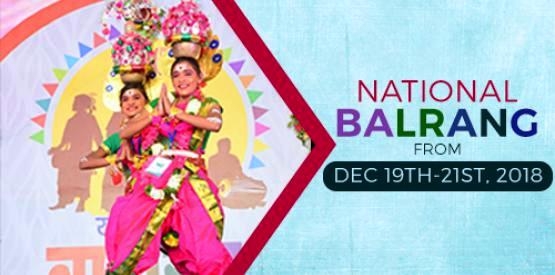 December 18th, 2018