Houses-shops built on old pattas will be regularized : CM Chouhan
Monday - April 2, 2018 2:30 am ,
Category : BHOPAL

---

Chaiti Chand celebrated with fervour in CM House

Bhopal:
Chief Minister Shivraj Singh Chouhan has said that the shops and houses belonging to the displaced persons that are constructed on old pattas will be regularized. Old possessions also will be legalized by giving pattas. Rights of mutation, sale and property distribution will also be given. Chouhan was addressing the Chaiti Chand Mahotsav which was organized at CM House today. Bhagwan Jhulelal's birth celebration was celebrated with traditional fervour. CM Chouhan extended greetings for Chaiti Chand festival to the Sindhi Samaj invitees. CM Chouhan's wife Smt. Sadhana Singh was also present.
CM Chouhan said that the ban on land mutation, property distribution and sale imposed in 13 villages of Bhopal has been withdrawn. The notices given to 8 villages have also been withdrawn. They have been given right to use land. He said that Sindhi culture is the focal point of Indian culture. The civilization developed on the Sindhu river 1000 years ago is Hindu civilization. When the modern advanced progressive country was in its initial phase of civilization, at that time the Vedas were being created. He said that Sindhu culture has given new heights to human race. It has given great saints. Its contribution to the development and prosperity of the county is unmatchable. Work on Sindhi literature and language conservation will be undertaken.
Chouhan said that Sindhi is a courageous and hard working community. The community has faced the pain and sorrow of displacement during partition of India. But now they will not have to face any pain or difficulty. They need not go anywhere. They are being given citizenship rights. This state and country belongs to them. He told them to give their best contribution to take the country to path of progress.
Bowing at Bhagwan Jhulelal's feet, he hoped for everyone's peace and happiness. Girls from Sindhi families from Pakistan tied Raksha Sutra to the Chief Minister. Chouhan took part in the enthusiastic celebration of Chaiti Chand by Sindhi Samaj. He also took part in the group dance with the members of the community.
Jatin Udasi and Smt. Manjushri presented Sindhi songs in the programme. Chairman Indore Development Authority Shankar Lalwani, President Municipal Corporation-Bhopal Surjeet Singh Chouhan, MLA Ashok Rohani, National Working President of Sindhu Sabha Ladharam Nagwani, State President of Madhya Pradesh Bhagwandas Sabnani, President of Sindhi Panchayat Bhopal Bhagwandev Israni, Former MLA Shiva Kotwani, various Religious Heads, Sant-Mahatmas, eminent citizens and members of sindhi community of various regions were present in the programme.-
Window To News
RELATED NEWS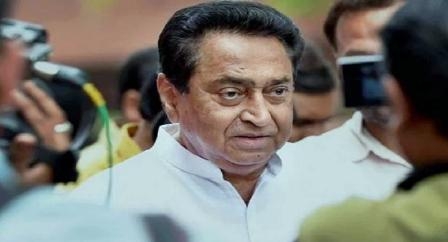 March 20th, 2019
March 19th, 2019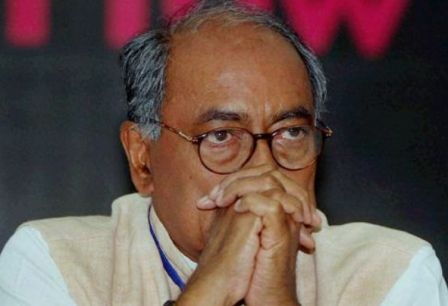 March 18th, 2019