Surprise inspection of Bhopal Dugdha Sangh byAnimal Husbandry Minister Arya
Tuesday - April 3, 2018 2:29 am ,
Category : BHOPAL
---

Inspects Ghee, milk and milk supply tankers
Bhopal:
Animal Husbandry Minister Antar Singh Arya today conducted a surprise inspection of Bhopal Dugdha Sangh. Arya apprised himself with the intricacies of all processes from milk supply to loading on the milk vehicle. On questioning about the tanker that was recently caught, Chief Executive Officer Jitendra Singh Raje told Arya that the Quality Control Cell officers had found through GPS that the particular tanker stopped midway unnecessarily for which it was black-listed. Minister Arya entered into the milk vehicle for checking. He checked the testing, Agmark lab and monitoring-room of ghee, peda, buttermilk plant, milk etc.
There will be no shortage of milk this year:
Minister Arya issued orders to ensure unhindered supply of milk to consumers this summer. Managing Director of Madhya Pradesh State Co-operative Dairy Federation Smt. Aruna Gupta told that there is no possibility of shortage of milk supply due to increase in the number of milk collection centres in the state in the last two years. Last year one lakh litre milk was acquired from the new centres. This year collection of 3 lakh litres is expected.
3 tonne ghee supplied from Sanchi to Ujjain's Mahakal temple daily
: Minister Arya was informed that 3 thousand kg ghee is supplied daily to Ujjain's Mahakal temple by the Federation. The Federation had sold 2 thousand metric tonne ghee in the last 6 months. The Minister got the ghee and milk tested in the lab and inspected the quality. He also inspected milk powder. Arya was told that when milk collection is more than the supply, then it is preserved in the form of powder.
Bundelkhand Dugdha Sangh begins:
Minister Arya was told that the work of Bundelkhand Dugdha Sangh has begun from 1 April , 2018. Women self-help groups are giving active contribution in this. Moreover, consumers have started getting best quality milk and milk products. Very soon a new plant will be coming up in Sendhwa. A animal feeding plant is being set up here which will ensure employment to 2,000 to 2,500 persons at the local level.-
Window To News
RELATED NEWS
December 18th, 2018
December 18th, 2018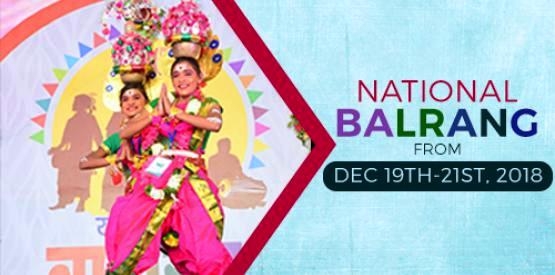 December 18th, 2018