Ensure adequate stock of medicines in hospitals – Governor Smt. Patel
Sunday - April 8, 2018 4:17 am ,
Category : BHOPAL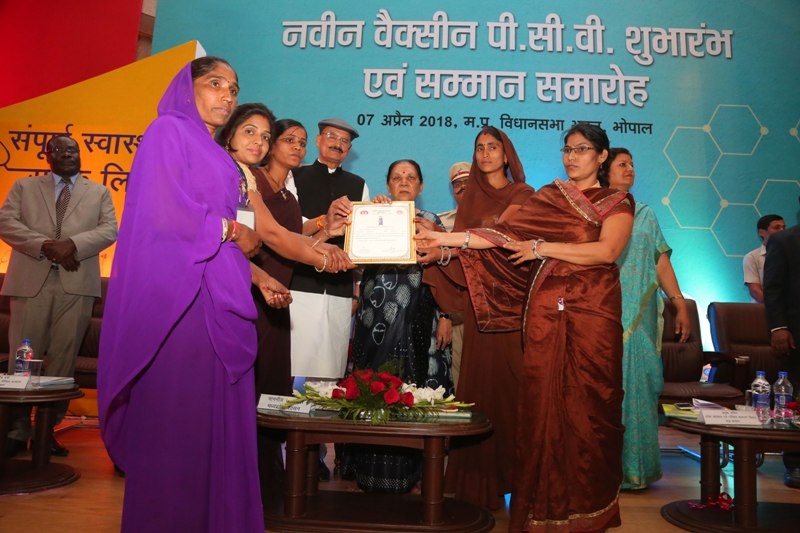 ---
Governor launches new vaccine on World Health Day
Bhopal
: Governor Smt. Anandiben Patel has directed the Health Department to ensure adequate stock of medicines prescribed by the doctors in hospitals. Doctors should prescribe only those medicines to the poor and rural people available in hospitals. It is the responsibility of the sarpanchs and public representatives to extend full support in the immunization campaign. Laying stress on paying special attention on the health of teenage girls she said if their haemoglobin count turns out to be less during the test, then their nutrition level should be increased and proper treatment must be given. Governor Smt. Patel was addressing a gathering at the launching programme of a new vaccine PCB given to protect children from fatal diseases like pneumonia and brain fever organized by the Health Department on World Health Day today. It may be noted that the new vaccine PCB will be available at all health institutions of the state free of cost.
Governor Smt. Patel said that doctors must visit villages accompanied by sarpanchs and public representatives to provide health facilities and contribute in development. She told doctors to extend support to the government in protecting children from malnutrition. She said that the purity of water and quality and nutrition value of the food distributed to children in primary schools and anganwadis should be examined. She said that all the sections should extend support in cleanliness campaign in villages, cities, schools, anganwadi and public places. She said that toilets are must for women. Eighty percent work of construction of toilets in the country has been completed. In the coming 2-3 years, construction of cent percent toilets in the country will be complete.
Health Minister Rustum Singh said that there should be sense of service in everyone along with doctors. All should work unitedly to make the state healthy. Attention should be paid on how to provide best health facilities to the villagers, poor and backward class. He said that there is constant improvement in health services in state and facilities in hospitals are also increasing.
Principal Secretary of Health Department Smt. Gauri Singh welcomed guests at the programme. The Governor awarded organizations and sarpanchs for outstanding performance under Kayakalp programme. Commissioner Health Smt. Pallavi Jain, Director National Health Mission S. Vishwanathan, UNICEF representative Michael Juma and World Health Organisation representative Dr. B. P. Subramaniam were present.-
Window To News
RELATED NEWS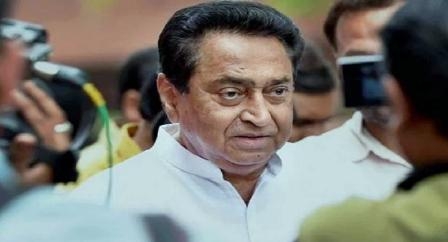 March 20th, 2019
March 19th, 2019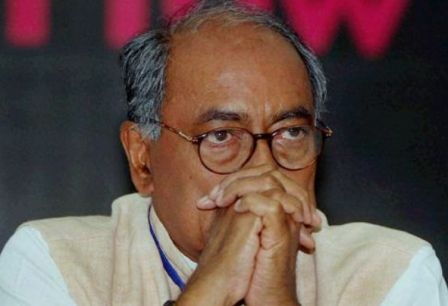 March 18th, 2019