Bollywood fame singer Jubin Nautiyal Sets the Stage on Fire, Rocks audience on the eve of RNTU's 7th Anniversary
Monday - April 9, 2018 12:01 pm ,
Category : BHOPAL
---
Bhopal, April 8, 2018 (WTN): On the occasion of Rabindranath Tagore University's (RNTU) 7th Anniversary, Bollywood fame playback singer Jubin Nautiyal rocks audience by his performance at the ground of the university. This musically memorable eve make RNTU's family and Bhopalites go crazy. Classic sound systems and dynamic light arrangements made the concert so vibrant and effective that the audience was moving with the beats.





Courtesy: YouTube

Jubin is a famous professional playback singer and you may associate him with Bhajrangi Bhaijan's 'Zindagi Kuch To Bata', Kabil film's 'Mai Tere Kabil Hun Kya', Banwara Man, Recreated version of the legendry 'Hamma Hamma' song and so on. Jubin Nautiyal got Mirchi Music Awards, 2016 for his song "Zindagi Kuch Toh Bata (reprise)" from Bajrangi Bhaijaan and his other achievement is the Rising Musical Star Award.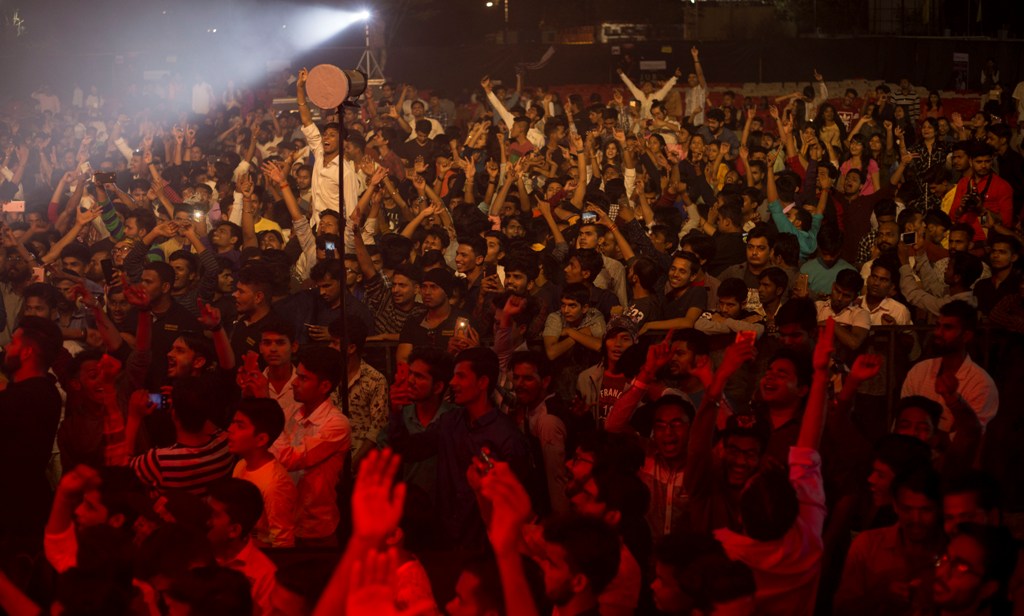 University's registrar Vijay Singh and VC A. K. Gwal gave special regards to Jubin and praised his singing too. Jubin was also mesmerized with hospitality of the university and their love. Jubin admired the culture, location and beautiful environment of the university. Jubin said that after meeting with RNTU family and the Bhopalis, he felt like he is at home. – Window To News
RELATED NEWS
January 22nd, 2019
January 22nd, 2019
January 22nd, 2019