PM largesse to Bihar on the centenary celebrations of the Satyagrah
Tuesday - April 10, 2018 3:37 pm ,
Category : WTN SPECIAL
---
April 10 (WTN): Mahatma Gandhi launched the Champaran Satyagraha over a century ago on April 10, 1917. Under the British rule, many farmers were forced to grow indigo in their lands, much to their dismay and Mahatma Gandhi rescued them. The Champaran Satyagraha of 1917, in the Champaran district of Bihar, was the first Satyagraha movement inspired by Mahatma Gandhi and a major revolt in the Indian Independence Movement.




Today Narendra Modi addressed the National Convention of Swachhagrahis at Motihari. The event had been organized, as part of the centenary celebrations of the Satyagraha led by Mahatma Gandhi, in Champaran.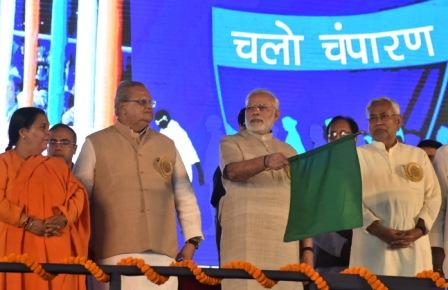 Taking this opportunity, Prime Minister launched several development projects in Bihar. Water Supply and Sanitation sector, he unveiled a plaque to mark the foundation stone of Motijheel Project, the Bettiah Nagar Parishad Water Supply Scheme, and four Ganga Projects, namely: the Saidpur Sewage Network, Patna; the Pahari Sewage Network, Zone 4, Patna; the Pahari Sewagw Network, Zone 5, Patna; and the Pahari STP project. In the Railways sector, the Prime Minister laid the foundation stone of the doubling of railway lines between Muzaffarpur and Sagauli; and Sagauli and Valmikinagar. He dedicated the first phase of the Madhepura Electric Locomotive Factory to the nation. Via video link, he flagged off the first 12000 HP Freight Electric Locomotive, and the Champaran Humsafar Express.
PM laid the foundation stone for a road lane of NH-2 in Auranagabad Bihar-Jharkhand border section; a petroleum oil lube and LPG terminal of Indian Oil Corporation Ltd at Motihari; and an LPG Plant of HPCL at Sagauli.

He also distributed awards to Champion Swachhagrahis.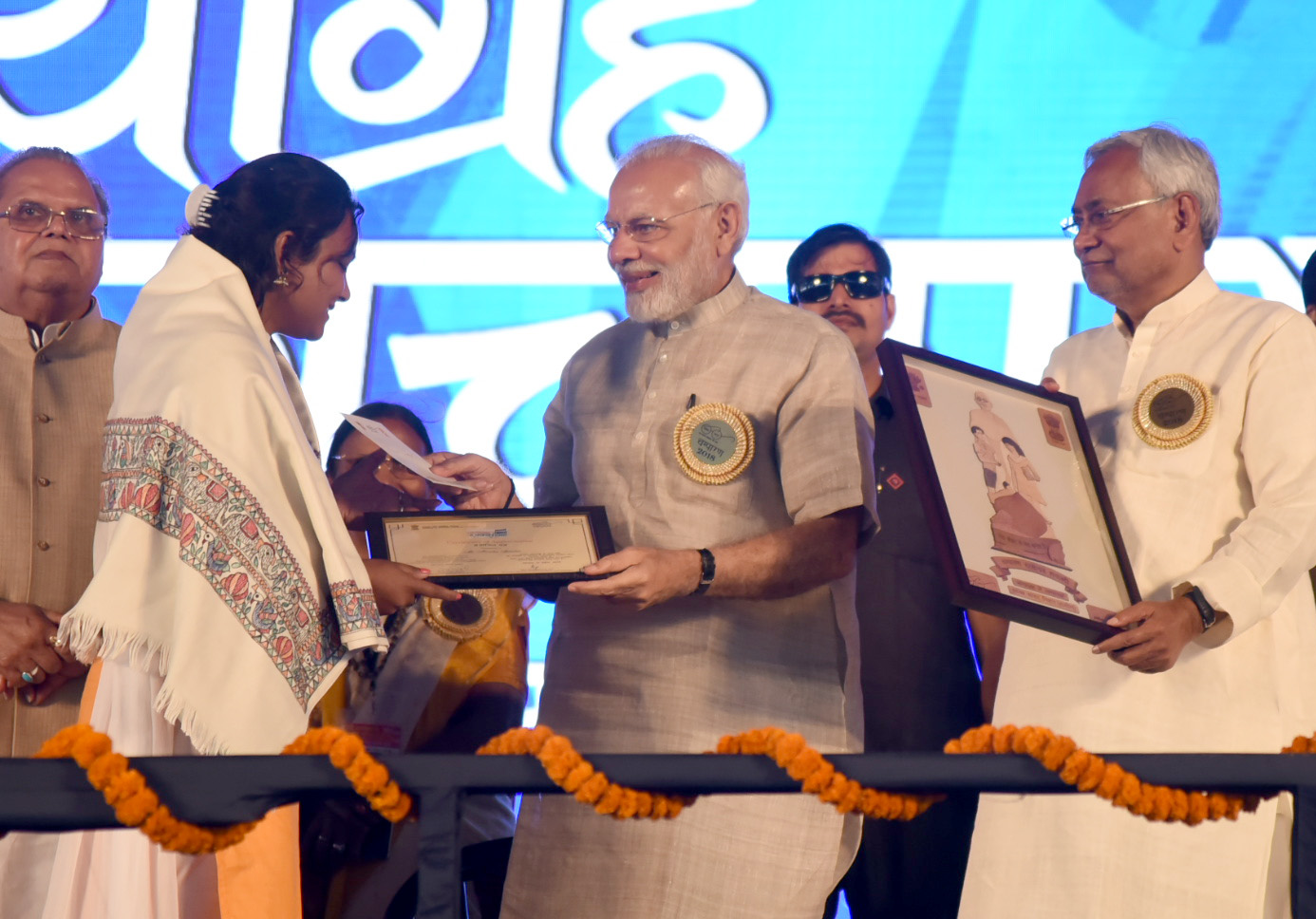 -Window To News
(With Inputs from PIB)

Read----------->
RELATED NEWS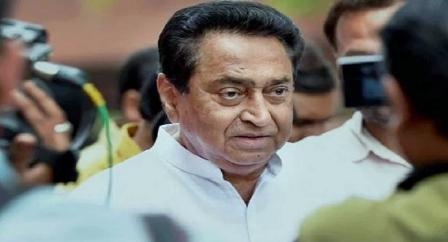 March 20th, 2019
March 20th, 2019
March 20th, 2019