Baba Saheb gave shape to social justice
---
CM Chouhan makes several announcements in "Dil Se" programme

Bhopal: Chief Minister Shivraj Singh Chouhan said that Baba Saheb Ambedkar was such a great person whose heart would beat for every exploited and suffering person. He did the work of bringing social justice to the ground through the Constitution. Apart from being the Constitution maker, he was a social reformer, economist and high level scholar. CM Shivraj Singh Chouhan was addressing "Dil Se" programme today.

Decision to end contract system

Chouhan said that Babasaheb Ambedkar was in favour of equality of women. Steps have been taken for women's equality through Ladli Lakshmi in the state through various schemes. Recruitments will be for one lakh new jobs in the state. There will be 50 percent reservation for women in the posts of teachers. Other recruitments will also be reserved for women. Women self-help groups are being strengthened. It has been decided to end the contractual arrangement for employee welfare. A new policy is being made for this. The service conditions and honorarium of teachers has been made honorable. Dearness allowance is being given in the state at par with the Centre. The seventh pay scale has been implemented in the state. He has appealed to all employees that they should pay attention to their duties also apart from their rights.

Registered Farmers of Garlic to get Rs. 800 Per Quintal in Mukhyamantri Krishi Samriddhi Yojna
Main announcements
Kanya Gyanodaya Vidyalayas of 480 seats will be opened in Datia, Chhattarpur, Vidisha, Satna and Shajapur in the five Scheduled Tribe districts of the state.
The post-metric scholarship scheme will end the annual income limit of students of government institutions. Earlier this annual income limit was Rs 3 lakhs.
Annual income of students studying in non-government institutions will be increased from Rs 3 lakh to Rs 6 lakh. Students of these institutions will be paid fees determined by the Fee Regulatory Committee.
Free caste certificates are given to Scheduled Caste students. All these students will now be given digital caste certificates.
He appealed to Save Earth and Environment and plant trees on the occasion of World Earth Day on April 22.
Programs to save the rivers will be decided by organizing the Water Parliament on April 30.


The Chief Minister said that decision was taken for procuring garlic under Bhavantar Yojana. Rates went down due to bumper production of garlic. Now it has been decided that Rs 800 per quintal will be given to farmers registered for garlic under Mukhyamantri Krishi Samriddhi Yojana.

Government Committed To Give Fair Price of Produce to Farmers

Chief Minister Chouhan said that the government is committed to provide fair price to farmers for their produce. Over Rs 1700 crore will be given in bank accounts of more than seven lakh farmers of wheat producing and two lakh 82 thousand paddy producers under Mukhyamantri Krishi Samriddhi Yojana. This amount is being given as additional at the rate of Rs 200 per quintal on procurement of 67 lakh 21 thousand metric tonne wheat on minimum support price.

Distribution of the additional amount will begin from April 16 from Shajapur district. Procurement of gram, red lentils and mustard is being be starting in 257 mandis from April 10. Registration of farmers producing these crops under Bhavantar Bhugtan Yojana will be applicable for minimum support price. Rs 100 per quintal will be given on gram, red lentils and mustard under Krishi Samriddhi Yojana additionally.

Mukhyamantri Krishi Samriddhi Yojana has been introduced to provide right cost of farmers' hard work. Additional benefit will be given to farmers under this. Wheat will be procured at Rs 1735 per quintal on minimum support price and the government will provide Rs 265 per quintal. Farmers will get this additional amount even on selling wheat out of the support price.
Incentive of Rs 200 per quintal will be given to farmers even on paddy and wheat sold last year.

No area untouched from Baba Saheb's approach

Before this, Chief Minister Chouhan said that Baba Saheb had made provision of equal pay for women and men in industries and maternity benefits for women. He got reduced work hour from 12 to eight in industries.

He struggled to bring back dignity of women, give equal rights in divorce, property, marriage. He played important role in providing equal voting rights to women. It was his idea to set up reserve bank of India. Nobel laureate economist Dr Amartya Sen said that Dr Ambedkar was his father in economics. Dr Ambedkar played a key role in implementing the concept of multi-purpose river valley projects in India. India's first multipurpose river valley project is Damodar Valley Project. It was started due to Baba Saheb's efforts. He was behind the major projects like India's biggest project Bhakda Nangal and the biggest dam Heerakund. His wide approach for India's social, economical, agriculture and industrial development is seen in his books. There is no sector including nation building, foreign policy formation, social security and labourer welfare which is untouched by Baba Saheb.

Various steps for academic upliftment of weaker sections

Chief Minister Chouhan said that Baba Saheb Ambedkar Deendayal Upadhyaya, Mahatma Gandhi and Ram Manohar Lohia, all have one thought how to uplift the poor and the backward. Special provisions have been made for them in the Constitution. These sections have to be moved up with social harmony in the state. Several steps have been taken in education field. Ashram Chhatravas and Gyanoday Vidyalayas are being opened for the students of weaker sections for quality education. The state government will pay fee of students of weaker sections who are studying in private colleges. Chhatra Grih Yojana has been started for college students of these classes. Fifty students of these categories are sent abroad for university education every year.

Monitoring of Social Security Schemes of labourers at Panchayat level

Mukhyamantri Mazdoor Kalyan Yojana has been introduced for unorganized sector workers. So far, around one crore 75 lakh workers have been registered. They will be provided social security after registration. Every one among them will be given pucca house. Woman worker, registered under the scheme will be given Rs 4000 in her bank account in sixth to ninth month in pregnancy. Rs 12000 will be given in bank account of woman worker after birth of child. The State government will pay fee of labourers from class first to Ph D. Electricity bill at flat rate of Rs 200 per month will be charged to poor labourers. Entire treatment cost will be availed to labourers. E-loader and e-rickshaw will be provided to handcart pullers and cycle rickshaw pullers. New schemes have been launched for self employment of the categories. Monitoring of social security schemes of the categories will be carried out at Gram Panchayat level.

Chief Minister Chouhan said that attempts were made to break the unity of the society in some unfortunate incidents happened last days. The State Government will extend all possible assistance to affected people. He appealed that there should be no differences, remove the distances, and all should get united for moving the state ahead.

Chief Minister Chouhan also mentioned birth anniversary of Mahatma Jyoti Ba Phule, Vallabhacharya, Sen Maharaj, Bhagwan Parshuram, Shankaracharya, Ramanujacharya and Buddha Purnima. He congratulated the players who recently got achievements for the state. While discussing the suggestions on the Mygov App, CT Scan Machines will be installed in all district hospitals of the state. The use of social media will be extended to give benefit under government welfare schemes.-Window To News
RELATED NEWS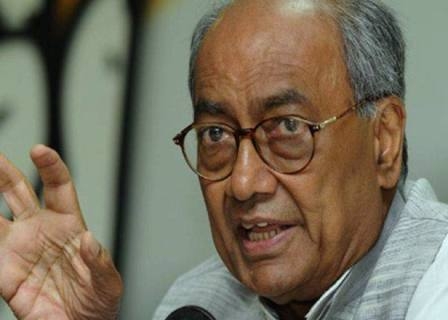 March 18th, 2019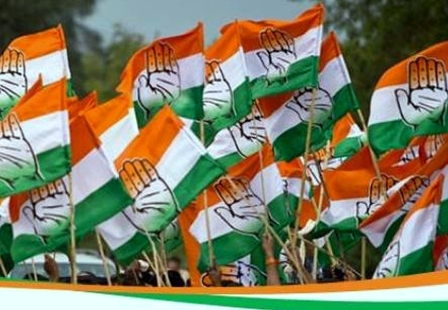 March 8th, 2019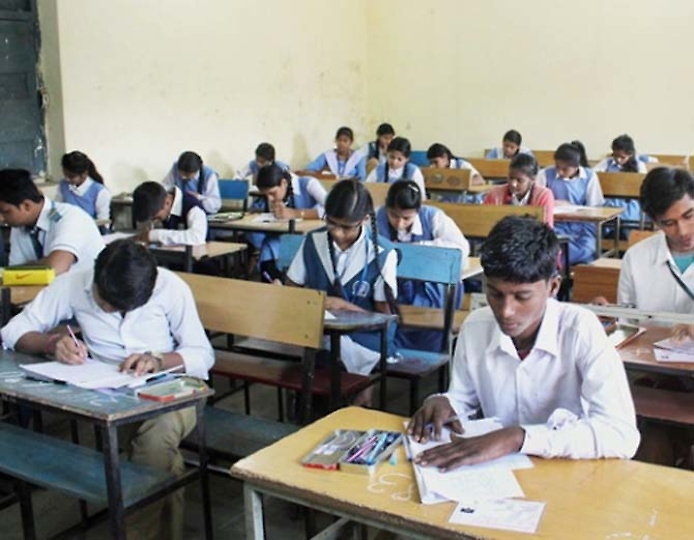 March 3rd, 2019