Farmers make farming a beneficial profession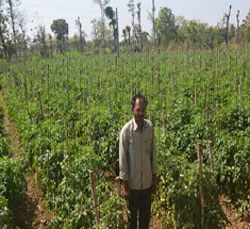 Bhopal:
Farmers in Madhya Pradesh are now making new innovations in farming. Traditional cultivation has begun to develop advanced farming in new ways. The consumption of organic manure, seeds and medicines in vegetable cultivation, different types of fruit and cereal cultivation has also increased rapidly. In the schemes of Agriculture, Animal Husbandry and Horticulture Department, farmers have made cultivation a beneficial profession through facilities like drip irrigation method, plastic mulching technique, poly-house and shednet house etc. Now the day is not far, when farming will also get acquire it an important position in profitable business.
Dasrath Buddhanasha of village Binjalgaon of Lanjhi Vikaskhand of Balaghat district was unable to get any benefit due to the cultivation of old methods in the last 10 years. Ever since he has set up a drip irrigation system in his farm with the grant from the Department of Horticulture, he has bumper production of tomato. Earlier, irrigation required more water and due to the wetting of the land, it was damaging the plants as well as the tomato. Now this is not happening. By mixing the solution of fertilizer directly in the water pipe with this system, it reaches every plant root.
Dasarath's son Nilkanth told that the traders from Amgaon and Gondia of Maharashtra now come to their farm to buy tomato.They also sell tomatoes in the weekly market, in Mohasari, Lonji and other places. Now they are going to grow onions, brinjal and other vegetables in their fields.
Gaurav Singh, a progressive farmer of Kausarai village Panchayat of

Jaisinghnagar Vikas Khand in Shahdol district, used to earn Rs 12 to 15 thousand per acre from conventional method of cultivation of wheat and paddy.In the year 2016-17, he learnt modern methods of farming after contacting the officials of Horticulture Department. Officials provided funds to Gaurav for Net House and through it advised him to cultivate vegetables. Gaurav Singh took tomato crop in Rabi season, which produced about 350 quintals of tomato. Similarly, Gaurav started cultivation of cucumber and barbati in Kharif season, resulting in a net earning of Rs. 3 lakh 75 thousand. Gaurav Singh earned a net earning of Rs 8 lakh 25 thousand from vegetable cultivation in a year. Due to good income in vegetable cultivation this year, he started cultivating vegetables in 2 hectares. He has also appealed to other farmers to generate more income by cultivating vegetables.
Lallu Singh, a tribal farmer from village Khetauli of Sohagpur Vikas block of Shahdol district, has made farming profitable by adopting modern farming techniques. Nowadays, he is earning nearly Rs. 1.25 lakh per season through modern technology of cultivation of chilly, tomato and brinjal. Lallu Singh learned modern technology of farming with the support of agricultural scientists and officers of the Agriculture Department.
Farmer Lakshman Das Sukhramani is cultivating mushroom in his farm in a modern way in Janar village of Panna district.He started cultivating mushroom by bringing Oyster mushroom spawn for cultivation of oyster mushroom from Jawaharlal Nehru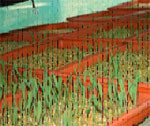 Agricultural University, Jabalpur. He advised farmers to cultivate mushrooms, saying that mushroom is the only food that can meet the deficiency of protein. It is also very necessary for body growth. It also removes the problem of malnutrition besides being a good source of income.
Lakshman Das has started beekeeping on a small scale after acquiring 7-day training sponsored by Horticulture Department. He hopes to earn good returns in the coming years. Beekeeping is a good source of income at low cost. He is also preparing mini shednet house along with this, he is also cultivating hydroponic (non-soil) maize.-
Window To News
RELATED NEWS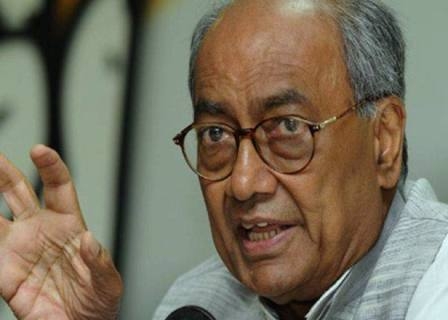 March 18th, 2019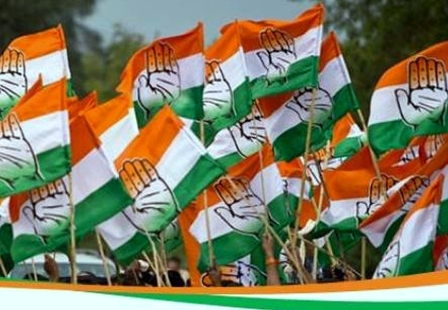 March 8th, 2019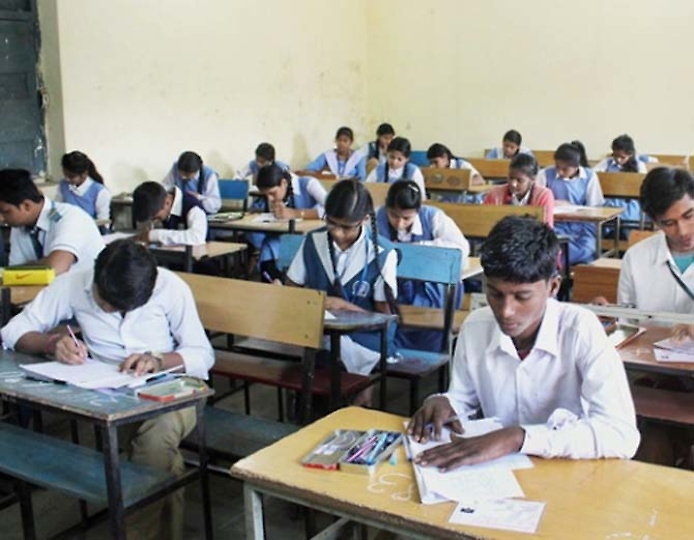 March 3rd, 2019