Panel Discussion held at Rabindranath Tagore University on Four Year Integrated B.Ed Courses, Introduced by NCTE
Wednesday - May 2, 2018 4:50 pm ,
Category : BHOPAL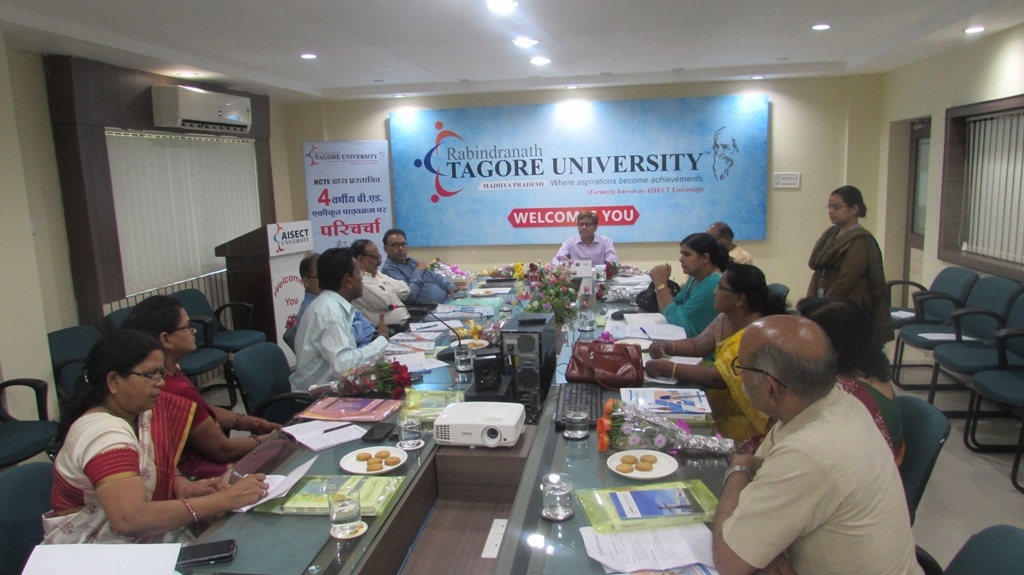 ---

Rabindranath Tagore University, Bhopal has initiated the process to introduce the Four Year Integrated B.A,B.Ed/B.Sc, B.Ed and B.Com, B.Ed, course to improve the quality of training for pre-service teachers. Panel discussion was organized in the conference hall of the University. Dr. Sanjiv Gupta Dean Academic is the chairperson of the Panel Discussion, Dr. Kiran Mishra Co-ordinated the discussion.
Dr. R.S. Pandey, State Coordinator Research, Rajya Shiksha Kendra, Dr. Nityanand Pradhan, Principal, Regional Institute of Education, NCERT Bhopal, Dr. R.K. Swarnkar , Principal, Institute for Advance Study in Education, Dr. Hemant Khandai, Head, Dept of Education, Barkatullah University and other panelist were participated in the discussions.

At first, Dr. Nityananda Pradhan, Principal, RIE, Bhopal pointed out that the four-year course offered by the RIE was a model and that could be emulated in the University. The students not only imbibed with the content but also the pedagogy that was critical for teachers' training. Dr. R.S. Pandey from Rajya Shiksha Kendra (RSK) Bhopal stressed on the introduction of integrated courses in teacher education not only in graduation level but also in the post-graduation level.
Dr. Khandai, Head, Deptt. of Education, Barkatullah University, Bhopal opined that the stringent norms of the teacher education formulated by NCTE should be modified for the smooth teacher education in the country.

Dr. Swarnakar, Principal IASE, Bhopal remarked at the infrastructural development of the teacher education institutions.Dr. N.C.Ojha, Faculty of Education RIE, NCERT in his concluding remarks said that the development of the nation depends upon the kind of education it provides to its people.

Different expert expressed their views on Nomenclature of the Subjects, Unit Division, Evaluation Assignments, Field Engagements, Credit system (CBCS), Internship Working hours, Add-on Courses

The panel discussion ended with the vote of thanks proposed by Dr. Rekha Gupta, Dean, Deptt. of Education. .
RELATED NEWS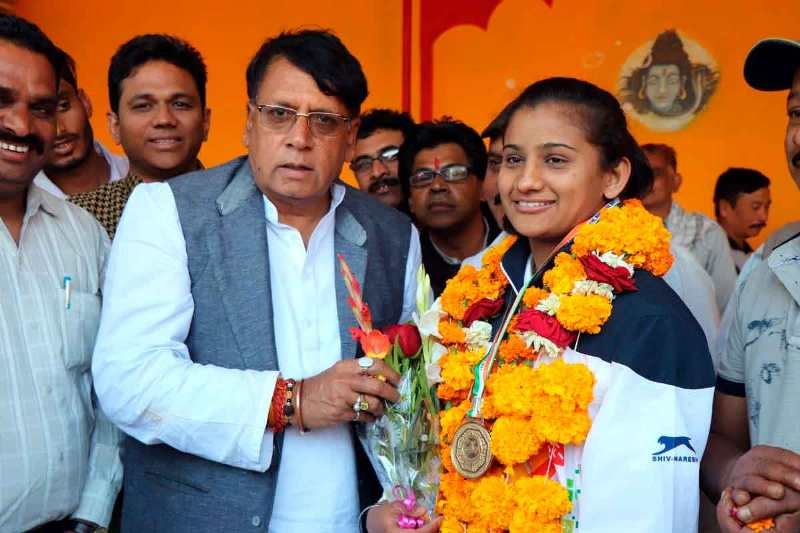 January 22nd, 2019
January 22nd, 2019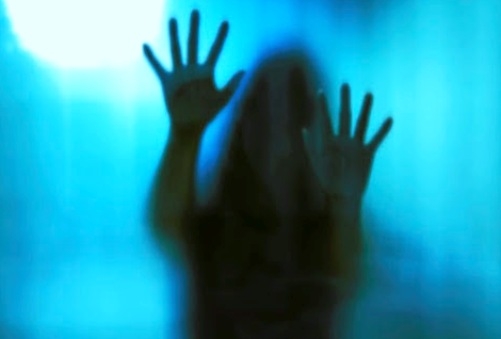 January 21st, 2019