"Ek Bharat-Shreshtha Bharat" Yojana is carrier of Unity in Diversity of Indian Culture
Madhya Pradesh building connection with Manipur and Nagaland
Bhopal:
The "Ek Bharat-Shreshtha Bharat" yojana has been implemented with an objective to strengthen cultural ties of various states of the country. The Prime Minister Narendra Modi had announced this scheme on the occasion of 'Rashtriya Ekta Diwas' on Sardar Vallabh Bhai Patel Jayanti on October 31, 2015. Under the scheme, priority has been given to increase efforts of mutual contact between the persons dwelling in various states of the country. Madhya Pradesh has been made partner of Manipur and Nagaland. The Higher Education department of the state has been made Nodal Department to execute this scheme.
Under the scheme, a delegation comprising six members led by the Additional Chief Secretary of Higher Education went on tour of Manipur and Nagaland from November 5 to 11 to understand the history, culture, environment, local products etc. of these states. The delegation during its visit held formal discussions with the officers of both the states and laid emphasis on exchange of individuals and views. During this, consent has reached between them to promote tourism, sports, handlooms, handicrafts and cultural activities and the calendar of activities has been prepared for the ensuing year.
A team consisting of 23 students of Higher Education Department of Nagaland came to visit Bhopal and other places from February 8 to 13 this year. The team toured Bhopal, Vidisha, Sanchi, Ujjain, Indore and Mhow areas during its visit. Members of the team met the Governor Smt. Anandiben Patel at Rajbhavan. Similarly, a delegation comprising 16 members of Madhya Pradesh Higher Education Department conducted an academic tour of Nagaland and Manipur from March 14 to 25.
Sangai festival at Imphal of Manipur and Hornbill festival at Kohima of Nagaland were organized under the scheme. Folk artists of Madhya Pradesh gave presentation of folk dances Karma and Saila in both the states. This scheme in real sense is a festival to display the feeling of unity in diversity of Indian culture and an example of unity.
Team of Manipur and Nagaland artists took part in Lok-Rang and Bal-Rang in the state. Moreover, translation work of Nagaland's books has also been started to introduce people with the cultural heritage of Nagaland. In addition to this, several other activities in this connection are being carried out in the state.-
Window To News
RELATED NEWS
January 17th, 2019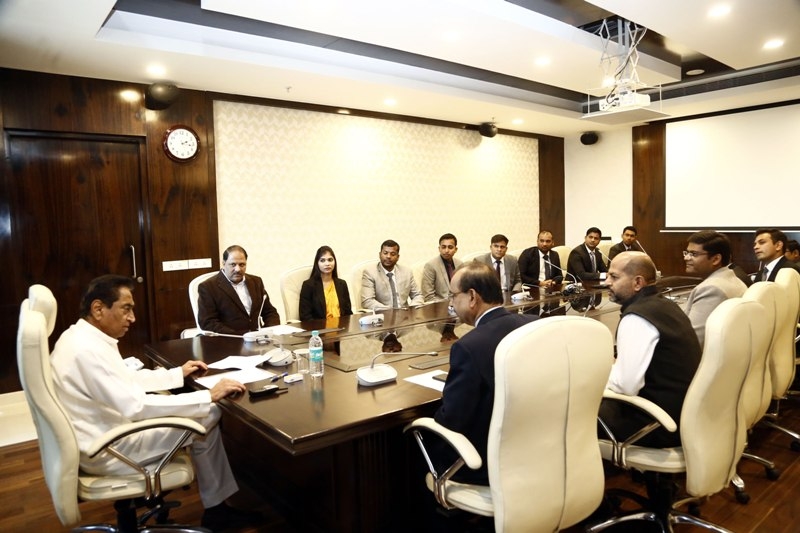 January 17th, 2019
January 17th, 2019