Efforts to be made to form National Backward Class Commission:CM Chouhan
---
Hostels to be opened for students of Backward Class in Blocks
Parents' Annual Income Limit to be Rs. 3 lakh in Backward Class Scholarship Scheme
Chief Minister honours 15 personalities at Pichhda Varg Mahakumbh in Sagar
Bhopal:
Chief Minister Shivraj Singh Chouhan has said that the state government will request Union Government to form National Commission for Backward Class and to give it a statutory status. There is no dearth of talent, ability and potential in youth of backward class, they will be provided all the facilities in the field of education and employment. Chouhan informed about this while addressing the Pichhda Varg Mahakumbh held in Bamora village near Sagar today. Moreover, he honoured 15 personalities of backward class with M.P. Ramji Mahajan Pichhda Varg Seva Rajya Puraskar 2015. Chouhan also distributed benefits of various government schemes among the eligible beneficiaries.
Important announcement of Chief Minister for Backward Class Welfare
Hostels at block level for students of other backward class will be opened from this academic session. Hostels will be operated in rented building till the opening of new hostels.
In case of student does not get admission in hostel, house rent will be provided by the government, if 2 students together take a house on rent for studies.
Parents' Annual Income Limit will be raised from Rs. 75 thousand to 3 lakh for backward class scholarship.
Fee for education for 50 students in one year, if they get selected in foreign universities will be borne by the state government. Number of students was limited to 10 till now.
Coaching facility will be provided to the students of backward class for competitive examinations.
Income certificate will not be demanded from the students of backward class at the time of counseling. Income certificate is needed only at the time of depositing fee.
Maintenance allowance being paid to students of backward class will be doubled. This increase will be payable after matric and after the selection in higher education institutions.
Benefit of Mukhyamantri Medhavi Chhatra Protsahan Yojana will be given students of backward class on securing 70 percent marks in class 12. If such student is selected in higher education institution then his/her fee will be borne by the government.
Benefits of various self-employment schemes of the government will be provided to 2 lakh beneficiaries of backward class every year.
College at Naryavli and ITI at Jaruakheda will be opened.
Financial Assistance/subsidy of Rs. 5973 crore to OBC
Chief Minister Chouhan has said that the state government has spent Rs. 5973 crore towards financial assistance and subsidy for the development of other backward class. This effort of the state government will be continued. He informed that youth have been linked with the self-employment during the last fiscal year under the Backward Class Self-Employment Scheme by spending Rs. 111 crore. Informing about the Pradhanmantri Fasal Bima Yojana, Mukhyamantri Krishak Samraddhi, Procurement of grains on support price, self-employment schemes and Muskhyamantri Asangathit Shramik Kalyan Yojana, Chouhan appealed them to participate in special gram sabhas to be organized in panchayats on May 7 necessarily. He urged labourers to get their registration verified by attending special gram sabhas and to avail full benefit of Mukhyamantri Asangathit Shramik Kalyan Yojana.
Chief Minister Chouhan Honours Personalities
Chief Minister Chouhan presented M.P. Ramji Mahajan Pichhda Varg Seva Rajya Puraskar-2015 to Smt. Kanti Patel, Smt. Asha Sahu, Smt. Maya Vishwakarma, Smt. Alka Soni, Smt. Babita Parmar, Smt. Yamuna Kachhawa, Smt. Priti Sen, Smt. Rajkumari Kusum Mehdele (Jabalpur), Suraj Simgh Maran, Dr. J.K. Yadav, Rajesh Dodke, Dr. Bhagwan Bhai Patidar, Kashiram Yadav and Mahendra Katiyar.
These personalities were honoured by presenting them Rs. One lakh, memento, citation letter and shawl-shreephal. Smt. Chandradevi received posthumously award for her husband late Narayan Singh Dagor.
Minister of State for Backward Class and Minority Welfare (Independent Charge) Smt. Lalita Yadav presided over the programme. MP Laxminarayan Yadav, Minister for Panchayat and Rural Development Gopal Bhargava, Minister for Home and Transport Bhupendra Singh, Mayor Abhay Darre, Chairman of Bundelkhand Development Authority Dr. Ramkrishna Kusmaria, MLAs Shailendra Jain, Smt. Parul Sahu, Harvansh Rathore, Pradeep Lariya, Mahesh Rai, Harsh Yadav, Chairman M.P. State Backward Class Commission Radhelal baghel, Chairman of Backward Class and Finance Development Corporation Pardeep Patel and other local public representatives were present on the occasion.
-Window To News
RELATED NEWS
January 20th, 2019
January 20th, 2019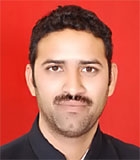 January 20th, 2019