Seperate Tahsils for Urban and Rural areas: Minister Dr. Mishra
---
Dedicates New Tahsil Office Building in Datia
Bhopal:
Minister for Public Relations, Water Resources and Parliamentary Affairs Dr. Narottam Mishra dedicated new office building of Tahsil, built at a cost of Rs. 72 lakh in New Collectorate premises in Datia. Dr. Mishra informed citizens, present on the occasion that Madhya Pradesh government has made two tahsils in cities, which have more than one lakh population. Under this arrangement, there are separate tahsils for rural and urban areas. Dr. Mishra mentioned that people will get more facilities in connection to revenue related works due to two tahsils.
Dr. Mishra further stated that city bus service will be started in Datia soon, to facilitate people to travel to new collectorate, medical college, district hospital, court and other places comfortably.
Member of Legislative Assembly Pradeep Agrawal and other public representatives were present on the occasion.
Dr. Mishra in Goraghat Gram Sabha:
Public Relations Minister Dr. Mishra took part in Gram Sabha held at village Goraghat. He informed about the benefits of the government schemes to the registered labourers of Mukhyamantri Shramik Suraksha Yojana. Five hundred 41 labourers registered themselves during the Goraghat Panchayat.
Dr. Mishra said during the Gram Sabha that they should come forward to avail benefits of schemes, which have been informed here.-
Window To News
RELATED NEWS
January 17th, 2019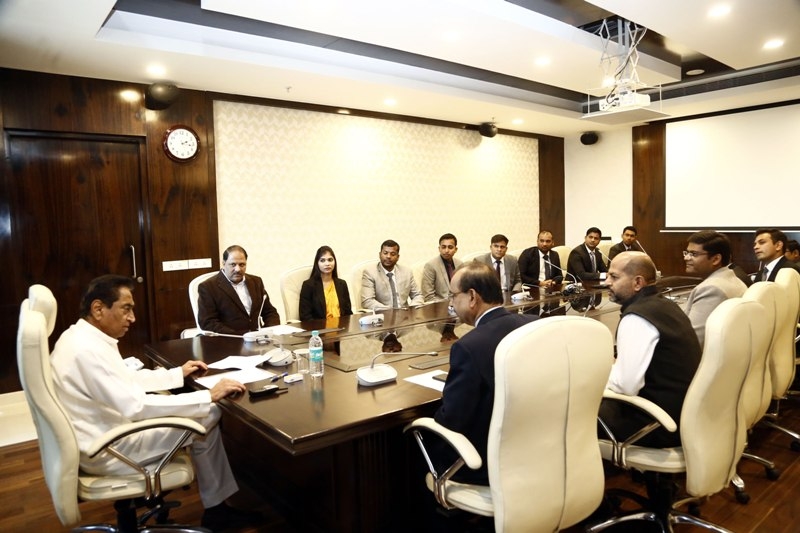 January 17th, 2019
January 17th, 2019