Keep yourself update with Commission's directives for Free and Fair Election
Thursday - May 10, 2018 2:03 am ,
Category : BHOPAL
---
Training of Election Officers' first batch commenced
Bhopal:
The Training of Deputy District Election Officers, Returning Officers of 230 assembly constituencies and Assistant Returning officers is commenced from today at R.C.V.P Noronha Academy of Administration, Bhopal for the ensuing election of Madhya Pradesh Assembly. Additional Chief Electoral Officer Sandeep Yadav inaugurated the first batch of training. Training of Officers in 7 batches will continue till July 5.
Sandeep Yadav said that that the officers should keep themselves updated constantly with the directives and rules of the Election Commission of India for free and fair election. They can work in a better way and promptly, if they are updated. Yadav has informed that besides training, the time has come to be ready for election. The Returning Officers can hold this festival of democracy with devotion, discipline and honesty. A small mistake or anomaly can affect the entire election.
Therefore, it is an important responsibility of the officers to hold the election process according to the directives being issued by the commission from time to time.
Moreover, Yadav said that while taking decision on any complaint they should bear in mind, decisions or references of the commission taken in the past. It is necessary that impartiality should be reflected from the work too. Besides EVM, even minute knowledge of VVPAT is must. They must read books, which are being provided to them related to the directives of the Election Commission. Take the training with utmost seriousness and impart training to other election staff in districts.
Joint Chief Electoral Officer S.S. Bansal said that the officers must conduct Vidhansabha and Loksabha elections to be held in Madhya Pradesh with better management, peacefully and without any partiality. Work according to the directives of the Election Commission by making themselves fully aware about the election procedure.
In the first batch, Master-Trainer/Resource Persons, Dinesh Chandra Singh of Uttar Pradesh, Syed Mukhtar of Gujarat and Smt. Ruhi Khan of Madhya Pradesh imparted information to the Officers about the eligibility and ineligibility of candidates and nomination besides scrutiny. About 100 officers are taking part in the first batch, which will be continued till May 12.-
Window To News
RELATED NEWS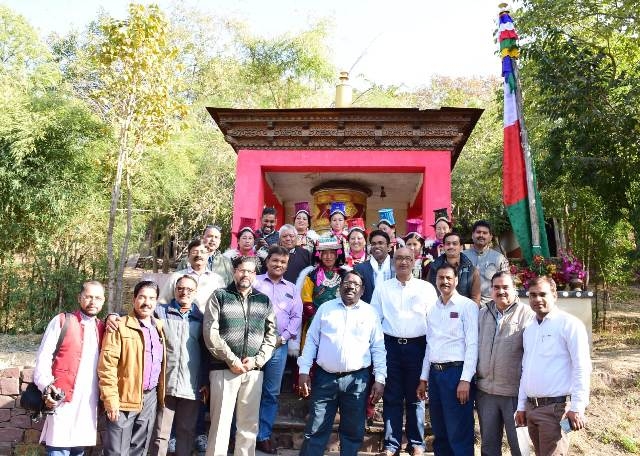 January 17th, 2019
January 17th, 2019
January 17th, 2019