Rural women become self-reliant through Livelihood Group and Mukhya Mantri Swarozgar Yojana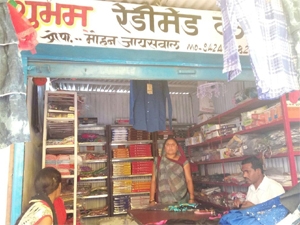 Bhopal:
Mukhya Mantri Swarozgar Yojana is proving to be of immense help to the needy in the state to start their own enterprise. Rural women of the society have also come forward to avail the benefits of the scheme. With the help of these schemes, rural and needy women are successful in bringing about a positive change in their economic situation.
Rajkumari Jaiswal of Kirgi village of Pushparajgarh block in Anuppur district was fending for her family like any other ordinary rural woman. She had a small tailoring shop which she was running with the help of her husband. Rajkumari strongly wanted to expand her business but due to lack of funds this was becoming difficult. One day when she came to know about the Madhya Pradesh State Rural Livelihood Mission she decided to get connected with the Livelihood group. Since then all doors to prosperity opened for her.
After connecting with the Livelihood Group, Rajkumari started saving on a regularly basis. She took a loan of Rs 20 thousand from the group for the first time and bought fireworks to sell on the occasion of Deepawali. With the income from this trade and after returning the interest amount to the group she took another loan of Rs 50 thousand. She returned this amount also to the group with interest. These two experiences instilled confidence in her following which she took loan from the group and expanded her tailoring work.
Today six women are employed in her stitching centre. After cutting all expenses of the centre, she is able to save Rs 8000- Rs 10,000 per month. Now Rajkumari took a loan of Rs one lakh on which she got a subsidy also and opened a readymade garments shop under Mukhya Mantri Swarozgar Yojana. Having studied up to B.Sc Rajkumari told other women of her village about the women's group and Mukhya Mantri Swarozgar Yojana.
Smt. Roshni Wakekar of Sounsar in Chhindwada district has also been able to start her own stitching centre with the help of Mukhya Mantri Swarozgar Yojana. Earlier Smt. Roshni was a teacher in a private school and in her spare time she would do stitching work from home. She wanted to expand her business but was facing fund shortage. She came to know about the Mukhya Mantri Swarozgar Yojana at the Handloom office from where a loan of Rs 1 lakh 50 thousand was approved along with subsidy. Roshni started her stitching work with two sewing machines and one pico machine. After cutting all expenses she is now able to save Rs 5000- Rs 6000 per month. Today she is providing training to needy women in her shop on concessional rates. She is repaying a monthly installment of nearly Rs 2,500 to the bank regulary.-
Window To News
RELATED NEWS
January 22nd, 2019
January 22nd, 2019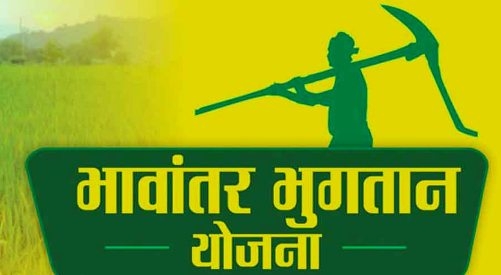 January 22nd, 2019