Assam's "GARUDASAN" is Exhibit of the Month of May
Thursday - May 10, 2018 11:20 pm ,
Category : BHOPAL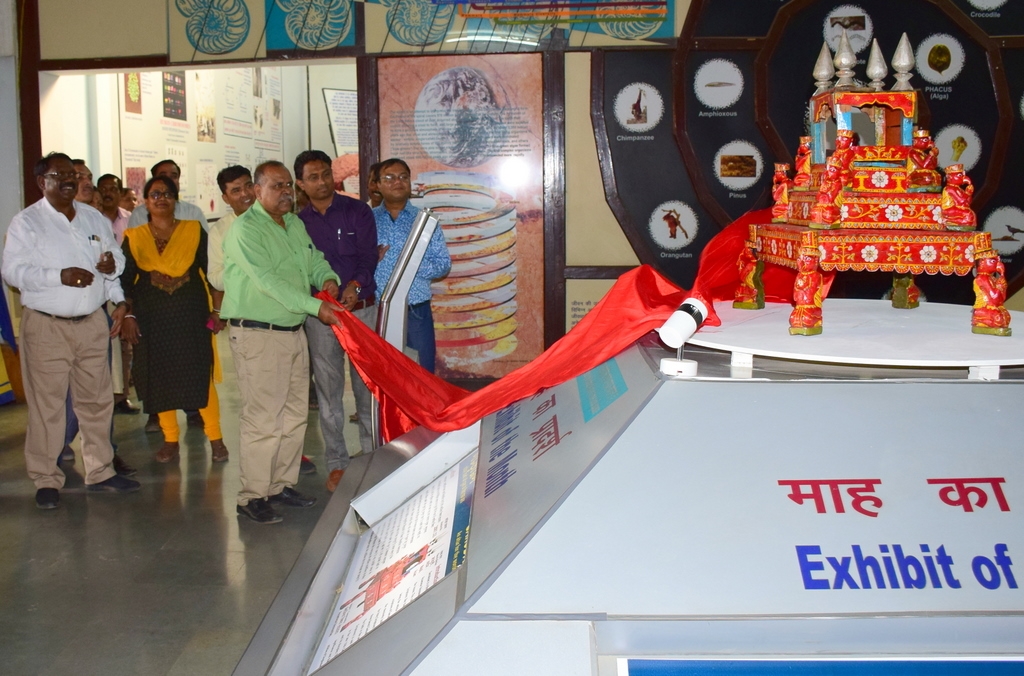 ---
Bhopal:
Under the series of 'Exhibit of the Month' of Indira Gandhi Rashtriya Manav Sangrahalaya, a traditional object "GARUDASAN" (An altar for the worship of Holy Scriptures) is displayed for a whole month. Director of NSC & NGMA, Mumbai, Shivprasad Khened, Ex. Director of IGRMS, Prof. K.K. Basa, Retd. Geographer of AnSI, Dr. Sumit Mukherjee, Director of IGRMS, Prof. S.K. Chaudhuri and Joint Director, IGRMS, Dilip Singh jointly inaugurated the Exhibit of the month at Veethi Sankul indoor exhibition building. This exhibit of the month has been curated by N. Sakmacha Singh (Museum Associate).
Garudasan is a three tiered wooden platform used by the families of the Assamese Vaisnavas to set a place of worship in the specified place of the house. This colourful wooden altar is used for worshiping the Holy Scriptures like the Bhagata Purana, Gunamala etc. Garuda (an Eagle), being the vehicle of Lord Vishnu, this Asana (altar) is named after the sculptures of Garuda it contains in all the three tiers of the platform. Unlike the massively built structure of Singhasana (multitiered wooden altar for Holy Scripture) worshipped in the Satras (Vaisnavite Monastries), the three tiered Gadudasana is traditionally meant for worshipping at home. The faith in the worship of Holy Scriptures using Asanas (altar for Holy Scriptures) is said to have emerged with the neo-vaisnavite movement in the late 15th Century AD, laid by Mahapurush Srimanta Sankardev and his disciples. This exhibition attempts to describe the socio-cultural significance and the Philosophical thought lingering with the religious utilities of Singhasana and Garudasana by the Vaisnavites of Assam.
Treasure Hunt on 18th May at IGRMS
Indira Gandhi Rashtriya Manav Sangrahalaya organizing a 'Treasure Hunt' competition on the occasion of International Museum Day on 18th May 2018. The Treasure Hunt will be based on the heritages places and exhibitions of various Museums of Bhopal'.
The Valid two-wheeler vehicle license holders can participate in this competition. The interested people may register themselves to Mr. Sudhir Shrivastava (Programme coordinator) – 9479438303 or 9425648740, by 8.00 am on 18th May, 2018.
Museum Popular lecture on 11th May
Indira Gandhi Rashtriya Manav Sangrahalaya is organising the next chapter of its popular series, Museum Popular Lecture on Friday, 11
th
May, 2018 at Rock Art conference hall from 4.00pm. In this lecture Dr. Sumit Mukherjee (Retd. Geographer, AnSI, Kolkata) will speak on The World of 'Original Affluent Society': Experiences among the Onge and the shompen of the Bay Island".-
Window To News
RELATED NEWS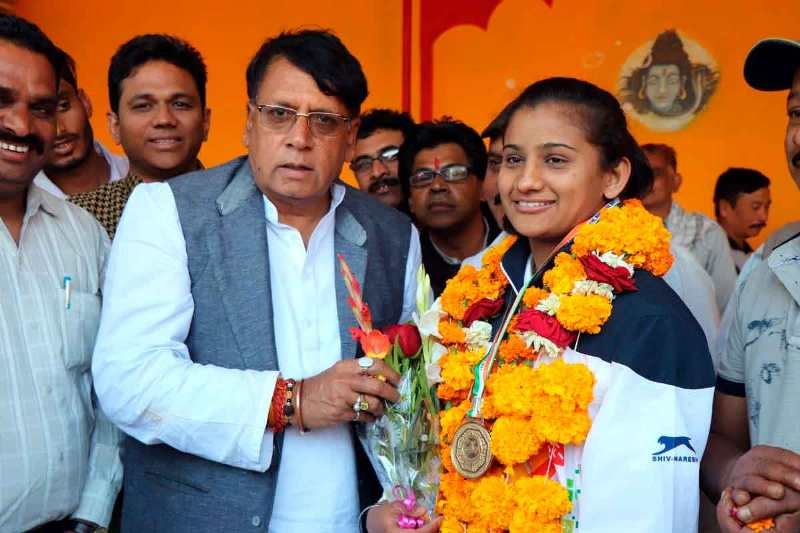 January 22nd, 2019
January 22nd, 2019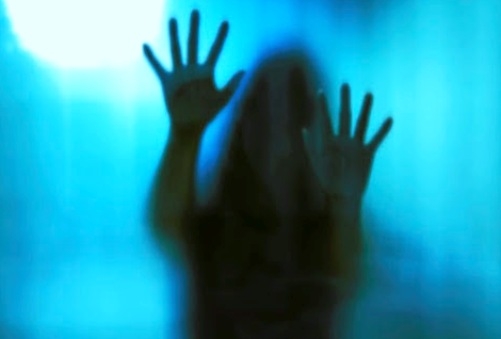 January 21st, 2019