Museum Popular lecture
Friday - May 11, 2018 10:42 pm ,
Category : BHOPAL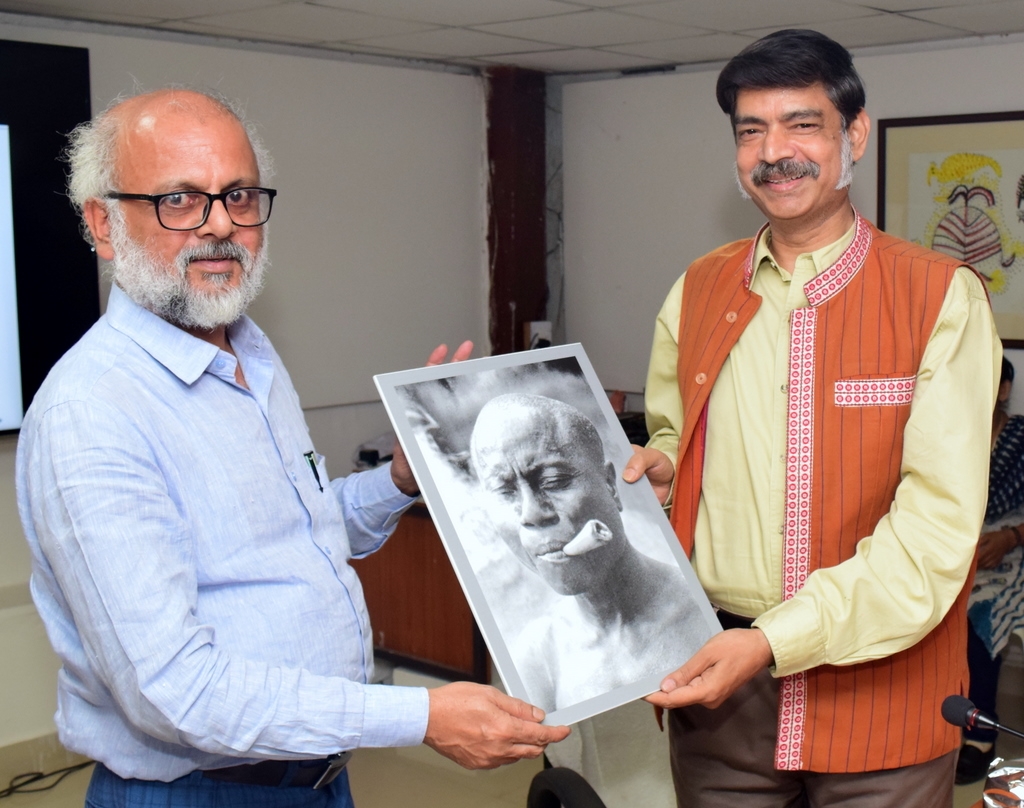 ---
Bhopal:
In the series of popular lecture organized by Indira Gandhi Rashtriya Manav Sangrahalaya, Dr. Sumit Mukherjee, Geographer from Anthropological Survey of India delivered on the topic "THE WORLD OF ORIGINAL AFFLUENT SOCIETY: EXPERIENCES AMONG THE ONGE AND SHOMPEN OF BAY ISLANDS" with the help of large number of rare photographs taken by him during his long term engagement with the Islands tribes. Dr. Mukherjee mentioned that owing to their extreme geographical isolation the tribal communities of Andaman and Nicobar Islands remained in a state of ancient human culture which is atleast 20 thousand years older than that of our society. Since the beginning of 19th Century most of these communities started coming in contact with outsiders and till then we have discovered the dwindling nature of these people. Particularly the Asiatic negrito group of people like the Jarawas, Onges, Great Andamanese and Sentinalies are the most vulnerable tribal groups at present. The speaker's experience with the Onges of little Andaman during 1987-88 showed that these people were in a relatively healthy condition with regular practice of hunting-gathering in their ever shrinking habitat shared with various settlers. The dole system since early 1960's slowly but surely have made them much immobile and dependent and detached them from their own habitat and very valuable knowledge system as well. In comparing with the similar welfare measures the present day Shompens are almost in the similar direction of gradually dependence on dole system. Dr. Mukherjee emphasized specifically a real humanitarian approach to understand these simple people of "Original Affluent Society" in the mode of 'dignity' not 'dole'
Mr. D. S. Aswar (Joint Director) giving the welcome speech and said that Regarding the cultures of Andaman and Nicobar Islands, information is received from print and electronic media, but today Dr. Mukherjee who is studying and staying with them will give real knowledge. This will be beneficial for the researcher and students.
The programme was chaired by Prof. Sarit Kumar Chaudhuri and he gave the introduction of Dr. Mukherjee. He further said that, He worked in Andaman in different tribal groups. He is author of important book such as Indian Tribal Atlas.
The program was conducted by Smt. Garima A. Dubey (Museum Associate) and Shri. Rakesh Bhatt (Assistant Curator) gave the vote of thanks.

Treasure Hunt on 18th May at IGRMS
Indira Gandhi Rashtriya Manav Sangrahalaya organizing a 'Treasure Hunt' competition on the occasion of International Museum Day on 18th May 2018. The Treasure Hunt will be based on the heritages places and exhibitions of various Museums of Bhopal'.
The Valid two-wheeler vehicle license holders can participate in this competition. The interested people may register themselves to Mr. Sudhir Shrivastava (Programme coordinator) – 9479438303 or 9425648740, by 8.00 am on 18th May, 2018.-
Window To News
RELATED NEWS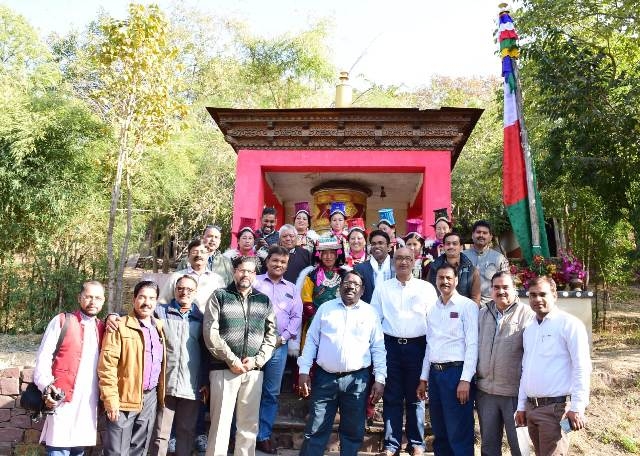 January 17th, 2019
January 17th, 2019
January 17th, 2019