State-level Swachhata Sammelan in Bhopal today
Saturday - May 12, 2018 1:39 am ,
Category : BHOPAL
---
Union Minister Smt. Uma Bharti to be chief guest
Bhopal:
A state-level Swachhata Sammelan will be organized at Ravindra Bhavan premises under Rajya Swachh Bharat Mission under the aegis of Department of Panchayat and Rural Development from 11 am on May 12. Union Minister for Drinking Water and Cleanliness Smt. Uma Bharti will be the chief guest. Chief Minister Shivraj Singh Chouhan will preside over the sammelan.
Panchayat and Rural Development Minister Gopal Bhargav, Revenue Minister Umashankar Gupta and Minister of State for Panchayat and Rural Development Vishwas Sarang will be the special guests. Bhopal District Panchayat President Manmohan Nagar, MP Alok Sanjar, Mayor Alok Sharma, former Chief Minister Babulal Gaur, MLA Vishnu Khatri, Surendranath Singh, Arif Aqueel and Rameshwar Sharma will take part in the Sammelan.
Outstanding workers to be felicitated:
Chief Executive Officers, District Coordinators, Block Coordinators, Sarpanch and Swachhagrahis of District Panchayat and Janpad Panchayats from Open Defecation Free 20 districts of the state who have given an outstanding performance will be felicitated in the Swachhata Sammelan. The participants to be felicitated have done outstanding work for toilet construction, geo tagging, making proper use of unused toilets and ensuring continuous involvement of motivators etc. This work has become the base for their selection for state level award.
The state is set to be made totally open defecation free till October 2, 2018. Through this conference, the state government is making efforts to make this a public movement by making the cleanliness champions feel proud.
Felicitated districts:
Chief Executive Officer, District Panchayat Chhindwada, Balaghat, Khandwa, Shajapur, Sehore, Hoshangabad, Gwalior, Aagar-Malwa and Datia will be felicitated at the Sammelan.-
Window To News
RELATED NEWS
January 20th, 2019
January 20th, 2019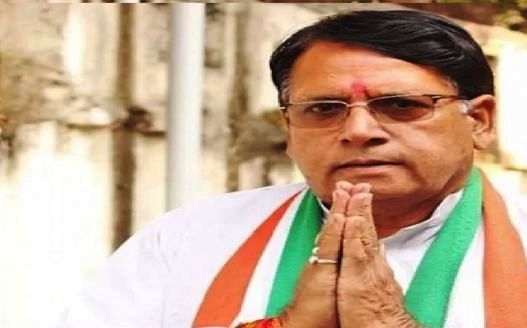 January 20th, 2019