CM Chouhan participates in Group Marriage function at Nasrullaganj
---
Marriage of 316 couples solemnized: Chief Minister accords welcome to Baraat
Bhopal:
A group marriage function held at Nasralluganj Tahsil Headquarters of Sehore District in the presence of the Chief Minister Shivraj Singh Chouhan. Marriage of 300 couples and nikah of 16 couples was solemnized under the Mukhyamantri Kanya–Nikah Yojana. Benefit of Mukhyamantri Swa-Rozgar Yojana was also given to 35 eligible couples during the function.
During the group marriage function, CM Chouhan blessed newly wedded couples for their happy married life and said that several schemes are being implemented by the state government for the welfare of women. As a result, respect towards girls has increased in the society. Marriage of over 18 lakh girls has been performed under the Mukhyamantri Kanya Vivah-Nikah Yojana in the state. He also congratulated organizers for the successful function.
The Baraat procession was taken from Nasrullaganj Krishi Upaj Mandi to Dushhera Maidan and was welcomed by the Chief Minister Chouhan besides local citizens by showering flowers.
Minister in Charge of the District Rampal Singh, Rajendra Singh Rajput, Sunil Maheshwari, Smt. Anita Rajesh Lakhera, Smt. Urmila Maretha, other Public Representatives, Collector Tarun Kumar Pithore, Superintendent of Police Siddhartha Bahuguna, government employees and gharati-baraati in large number were present on the occasion.-
Window To News
RELATED NEWS
January 17th, 2019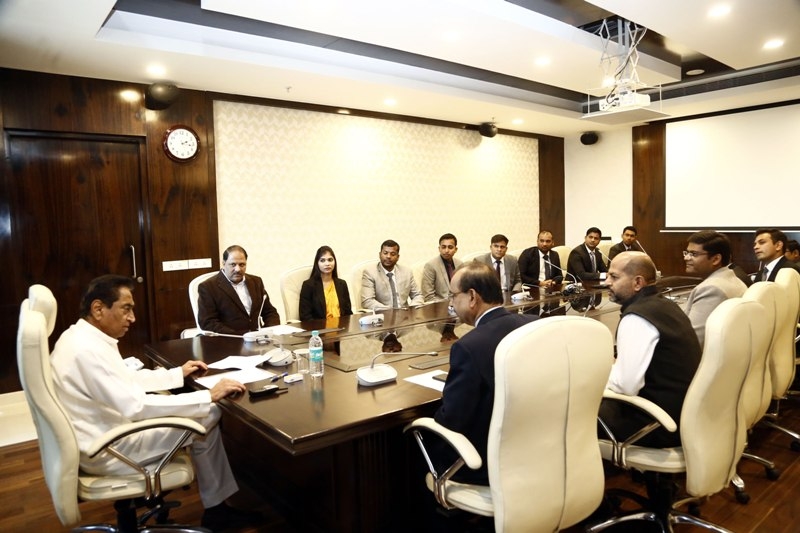 January 17th, 2019
January 17th, 2019