Sheer: A daring trend that moves away from standard glamour (Fashion Feature)
Saturday - May 12, 2018 3:26 pm ,
Category : LIFESTYLE
New Delhi May 12 (IANS) Sheer ensembles have been shining on the red carpets since years and the ongoing edition of Festival De Cannes is no different. From international celebrities like Kendall Jenner to desi divas Deepika Padukone and Kangana Ranaut everyone is oozing glamour in this delicate fabric. Designers say this is one "daring trend" that gives a dream-like feel thereby adding an extra edge over standard glamour.



Schulen Fernandes the creative face behind brand Wendell Rodricks told IANS: "Sheer is certainly not new to the red carpet. We have seen swirls of tulle with tons of dainty embroidery taking care of modesty for years now. Got to love Li Yuchun in Jean Paul Gaultier Couture structured black and white with a hint of sheer. It s not your standard glamour but daringly different. I m sure you re not seeing another statement look like this in the sea of sweeping gowns."

Ace designer Rahul Mishra a regular at Paris Fashion Week says the only reason why sheer dominates the red carpet is because of its super- luxurious feel.

"Sheer looks feminine surreal and dream-like. Such fabrics may lend the dream kind of delicateness that poetry to the whole idea. For example sheer tulle or for that matter organza looks far more elegant as fabrics.

"I am not saying this is just a trend for this season (but) now there is a lot of volume control play and a lot of new innovations in terms of textiles which is happening and that s why it becomes effortless. I would say this is something which is really beautiful and I am sure even sheer sari the way it is draped is beautiful " he added.

For her first red carpet appearance as L Oreal Paris brand ambassador at Cannes this year Deepika opted for a Zuhair Murad floor-length gown with a matching cape in sheer fabric which gave a dramatic vibe to her get-up. Even Kangana opted for a sheer embellished and backless gown for her maiden Cannes red carpet appearance. She is being hosted by Grey Goose.

While Deepika s ensemble had a plunging neckline Kangana s outfit was bold with its backless cut.

Designer Amit Aggarwal told IANS: "Infusing metallic accents on sheer pieces instantly turns the look around of the garment and adds effortless glamour to any piece. Any kind of metallic detailing on sheer reflects beautifully on the skin."

Celebrities could walk on a thin line between looking glamorous and vulgar while opting for the sheer trend. Designers say everyone must be wary about not following trends blindly.

According to Fernandes today a design is modern and relevant only if it challenges the norm with a different perspective.

"Sheer need not always be defined as glamour or baring too much. The trick lies in playing that field to your personality " she said when asked how to make it work well without overdoing it.

Mishra suggests to know your body type and how much of confidence you have while opting for it.

"When you are playing with sheer you have to remember your body type as there is thin line between looking ethereal or looking like a wannabe. Opt for such fabrics if you are confident that you can add more to sheer outfit. Also a total head to toe sheer look would not be good idea.

"It s not about blindly following trends but more about rightly dressed at right platform " added the designer.

Another vital aspect to keep in mind is the lingerie you choose to complement your dress as it can either make or break the look.

Karan Behal CEO and Founder of lingerie brand PrettySecrets told IANS: "For an outfit from the darker palette of wine and navy go for a black lace bralette. For lighter palettes like white and pastel opt for light and subtle tones and if brighter palette like neons and bright pinks are on your mind you can wear neon bralettes.

"Other than this if you want to play it safe you can always opt for a nude lace bra but make sure your choice includes lace as lace stands out under sheer fabric."

(Nivedita can be contacted at nivedita.s@ians.in)

--IANS
nv/rb/vm
RELATED NEWS
January 18th, 2019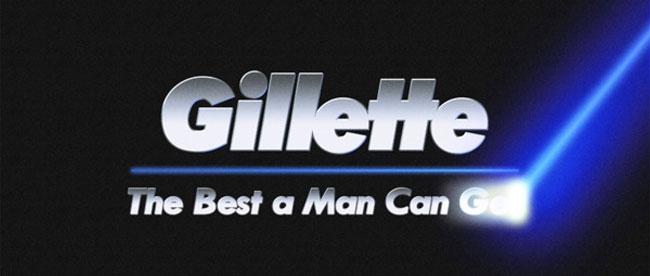 January 17th, 2019