Union Government will provide full support to make states ODF : Smt. Uma Bharti
Sunday - May 13, 2018 2:33 am ,
Category : BHOPAL
---
Madhya Pradesh to become ODF completely by October 2, 2018: CM Chouhan
Praises Madhya Pradesh for remarkable progress
Gouvardhan Yojana inaugurated
Bhopal:
Union Minister for Drinking Water and Sanitation Smt. Uma Bharti has said that the target has been set to make the entire country open defecation free till October 2, 2019. The Union Government will provide full financial support to the states to achieve this target. She mentioned that a financial assistance of Rs. 3 thousand 180 crore has already been given to Madhya Pradesh state from 2014 till today. Finance commission will be urged to fix separate amount for sanitation, so that future activities after declaring the open defecation free should be undertaken. Smt. Uma Bharti was addressing the State level Swachhta Puraskar Samaroh at Ravindra Bhavan here today.
Smt. Uma Bharti stated that plastic is the biggest enemy of sanitation. She urged citizens not to throw any kind of plastic material or polythene on roads, this causes loss to cows. Sanitation begins from self inspiration. Therefore, sarpanchs of gram panchayats, which has become open defecation free, have responsibility to prepare themselves for activities beyond ODF. Union Minister further said that sanitation is a continuous work; one should not wait for government's initiative to undertake this. Initiate action with the available resources. She lauded the remarkable progress made by Madhya Pradesh in the sanitation field.
Mindset changed due to Swachhta Jan-Abhiyan: Chief Minister
Chief Minister Shivraj Singh Chouhan has said that Madhya Pradesh will become open defecation free state by October 2, 2018. He mentioned that the Prime Minister Narendra Modi has transformed sanitation into a public movement. This has brought changes in the mindset of the people. People have accepted the importance of sanitation. He administered pledge to Swachhgrahis (sanitation workers) to inspire people to use toilets and to take resolution to make Madhya Pradesh clean and healthy state.
Moreover, Chouhan mentioned that use of plastic is utmost harmful for sanitation. It affects environment dangerously. He administered pledge to the Swachhgrahis to quit plastic usage gradually. Motivate citizens to do so. Chouhan further said that a special campaign will be conducted in this connection.
Deliberating on Asangathit Shramik Kalyan Yojana, Chouhan urged Swachhgrahis to give their full cooperation in implementation of this scheme. He informed that every poor will own his/her house under the scheme and will be given patta for residential plot. Free medical treatment will be given.An amount of Rs. 4 lakh in case of accidental death and Rs. 2 lakh in case of natural death will be given.
Inauguration of Gouvardhan Yojana
Smt. Uma Bharti and CM Chouhan inaugurated Gouvardhan Yojana of the Government of India. This scheme has been commenced from the Gram Panchayat Kodsa of Narsinghpur and Gram Panchayat Chiruli of Gwalior.
Advance Congratulations to Madhya Pradesh
Secretary of Sanitation and Drinking Water Ministry of the Government of India Parmeshwaran Iyer has informed that 55 crore people of the country used to go for open defecation, before the start of Swachha Bharat Abhiyan in 2014. Number of these people has come down to 20 crore in just 3 and half year. He said that the immense works carried out in the last 3 years to make the country clean, were never undertaken in the last seven decades. Shri Iyer further informed that 400 districts and 3 lakh 50 thousand villages have become open defecation free. He said that there is a target to make the entire country open defecation free by October 2, 2019.
Appreciating Madhya Pradesh, Iyer said that the state has made a remarkable progress in conducting Swachhta Abhiyan. While congratulating in advance for resolution to make entire Madhya Pradesh, an open defecation free state by October 2, 2018, he said that now every state has to prepare a strategy to work in the direction of sanitation by taking one step ahead of ODF.
Union Minister Smt. Uma Bharti and the Chief Minister Shivraj Singh Chouhan gave awards and certificates of excellence to Chief Executive Officers of District and Janpad Panchayats, Sarpanchs and Swachhgrahis. Moreover, Smt. Uma Bharti released ODF verification guide on this occasion.
Minister for Panchayat and Rural Development Gopal Bhargava, Minister of State (Independent Charge) Vishwas Sarang, President Jila Panchayat Manmohan Nagar, President Jila Panchayat -Sehore Smt. Urmila Maretha and Additional Chief Secretary of Rural Development Iqbal Singh Bains were present in the programme.-
Window To News
RELATED NEWS
January 23rd, 2019
January 23rd, 2019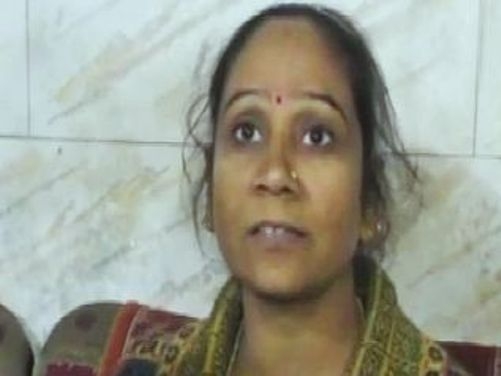 January 23rd, 2019