Does anyone care? A plethora of diseases near Mount Everest of garbage (Environmental Feature)
Sunday - May 13, 2018 1:04 pm ,
Category : HEALTH
New Delhi May 13 (IANS) A stray dog ilies dead its eyeballs popping out. Buzzing flies enter its open rib cage and vultures above a mountain of garbage fly away with bites of its rotten flesh. Welcome to an east Delhi neighbourhood where the perpetural acrid smell could make most visitors nauseous.



Yet this is normal for Ghazipur s residents who have been breathing the toxic air from the 50 metre-plus heap of waste for almost 30 years.

The "Mount Everest" of garbage as some residents call it has been in the making since the late 1980s. The Supreme Court rightly observed in a March hearing that the "garbage mounds at Ghazipur landfill site will (soon) be as high as the Qutub Minar". The court said the Ghazipur landfill site had exceeded its capacity way back in 2004.

Perhaps taking a clue from the warning a group of Ghazipur residents have now vowed not to allow the landfill site to turn into a tower of garbage.

"We will protest by collecting the waste from the site and throw ing the garbage in front of Parliament soon " Tej Pal Singh one of the many angry resident-activists told IANS.

Delhi which lacks a proper modern and eco-friendly waste management plan or system according to civic authorities produces around 8 500 metric tonnes of waste daily.

All this is dumped in three major landfills -- Ghazipur Bhalaswa and Okhla.

According to an official from the Delhi Pollution Control Committee (DPCC) there was an inherent flaw with these three landfills because they were not designed for dumping garbage nor do they have authorisation from the DPCC.

East Delhi Municipal Corporation officials also say the landfill had already reached its saturation point but still an estimated 2 500 metric tonnes of garbage is dumped in Ghazipur every day.

That was probably the reason that led to its collapse last September in which two people were killed.

The dumpyard was initially designed in 1984 with the outmoded concept of producing electricity by burning the garbage. However the garbage produces painfully low electricity and has more negative effects than a significant positive outcome according to a Delhi Power Department official.

On the ground deep bitterness among many in the area is brewing against the local government s apathy that has caused an existential threat to the residents they say.

Mohammed Naushad lives a few metres away from the dumpyard. He agrily asks "Why have we to bear somebody s waste next to our houses?"

Tej Pal Singh 60 remembers how three decades ago it was just a foot-level high mound where cattle used to walk. "But look today it has become a mountain " he says pointing towards the pile.

He says residents in the area often fall ill and hospitals around are usually filled with patients suffering from skin and respiratory diseases.

"Politicians and government officials visit this area to stage drama. But nothing happens in reality."

Children are the worst sufferers and there is a government school barely 100 metres away from the dump.

"Students health is deteriorating every day. When its gets unbearable we sometimes tell students not to come but cannot close the schools arbitrarily " said a teacher who didn t want to give his name.

Radh Kali says she is suffering from respiratory problems. "I cannot guarantee I can live too long for my children. My health is deteriorating fast."

Novesh a teenager who frequently visits hospital with fever calls it the "Mount Everest" of garbage.

Lifting his t-shirt to show a black thick skin rash near his abdomen that he developed at the age of eight Novesh smiles and says that it is common in Ghazipur. "Everybody has these rashes on their skins."

There is a mosque near the dumpyard and Naushad says praying usually in evenings is difficult as "hundreds and thousands of flies and mosquitoes" hover around amid a "frustrating and unbearable foul smell".

In fact the Ghazipur police station built 10 years ago near the dumpyard is also affected.

"Whenever a policeman is posted to this station he knows that 20 years of his lifespan is reduced " a constable says.

On a windy day policemen inside close the doors and windows to escape from the stench. "Either the police station has to be shifted from this area or the garbage mountain " he said.

A district administration official who wished not be identified told IANS that the residents were not authorised to stay near the Ghazipur landfill area and that those living around were squatters.

He blamed residents for what they are going through and absolved the civic administration of all blame.

(Sandeep Manohar an intern with IANS can be contacted at manoharcruise@gmail.com)

--IANS
sandeep-sar/vm/tb
RELATED NEWS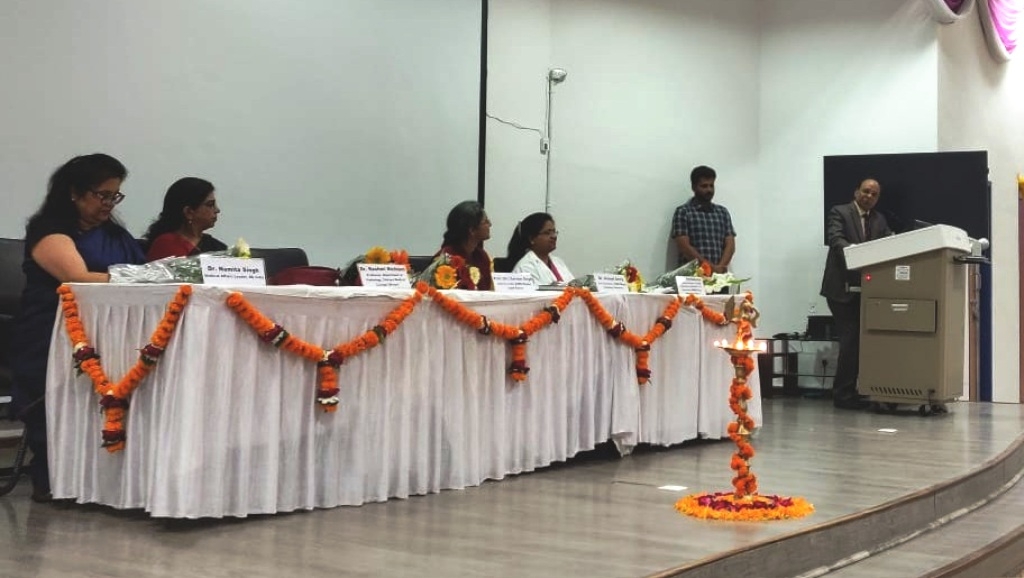 January 24th, 2019
January 23rd, 2019